Spoiler warning … But since time is a flat circle, you already know what happens in True Detective season two, don't you? In fact you're watching it right now. And so am I.

Everything we know about True Detective season two? As Matthew McConaughey's mystic nihilist detective Rust Cohle might put it, his eyes gleaming with the knowledge of all the awful things he's seen: "Everything we know? How about everything we DON'T KNOW?"
There will be no Rust, this time, of course. No Woody Harrelson traumatically reliving his gradual hair loss as his partner Marty. Cary Joji Fukunaga, the director who created those sinister bayou landscapes, dripping with suspense like an alligator's open jaw, well, he's gone too. And so are the bayous; the new season is set in California. So what can we expect from season two, which starts on 21 June on HBO in the US and Sky Atlantic in the UK?
The cast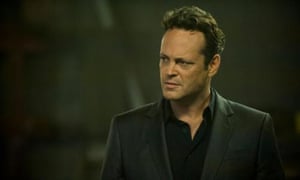 Let's be honest, I think we were all a bit disappointed when the casting of Vince Vaughn and Colin Farrell was announced. Even Vaughn and Farrell were probably disappointed.
But let's look on the bright side. Everyone's got a soft spot for a twinkly eyed Irishman like Farrell, and we all have fond memories of In Bruges.
As for Vaughn, you may well have grown tired of his charmless frat-pack outings, but he was good in Swingers, 19 years ago. He was funny, he was smart, he was cool. He was money. So he could conceivably be good again. Come on. It's at least possible.
Rachel McAdams has been in a lot of romcom dross, but then so had McConaughey before he turned it all around, and she was impressive opposite Philip Seymour Hoffman recently as an idealistic human rights lawyer in A Most Wanted Man. Her casting as sheriff's detective rather than a wife, girlfriend, prostitute or stripper is also a good sign for a show that in its first season was at times downright sleazy in its portrayal of women.
And what can you say about Taylor Kitsch?
No, I'm serious. It was a serious question.
The plot
This is a new cast, and a new plot, with no links to season one. HBO describes it as revolving around three law enforcement officers and a career criminal, navigating a "web of conspiracy and betrayal" in "the scorched landscapes of California", which does suggest some congruence with the mood or themes at least of the first season.
Farrell plays Ray Velcoro, a "compromised" detective ("How compromised are you?" he is asked in one trailer), in hock to the mob. Vaughn is Frank Semyon, a criminal "in danger of losing his life's work" as he tries to go straight and his business partner is murdered.
McAdams plays a straight-arrow detective "at odds with the system she serves", and Kitsch is the highway patrol officer who discovers the crime scene that sets the plot in motion, a man who, HBO says bafflingly, is running from "the sudden glare of a scandal that never happened".
That plot, one of the trailers suggests, also involves a missing girl, and, as McAdams's character laments, nobody cares. Perhaps the suggestions in the first season that we would follow the trail of crime all the way to the "rich men" at the very top will be picked up on here.
A "city manager" – perhaps Vaughn's business partner? – also goes missing, as the HBO synopsis for episode one indicates.
The style
One of the most distinctive elements of season one was its radical split narrative, which produced that utterly thrilling moment when the past seemed to catch up with the present as Rust sought out Marty on a long, empty Louisiana road. But it seems writer and showrunner Nic Pizzolatto has thrown that highly lauded approach out the window along with all his key actors and his director.
"As the characters multiplied and their individual and group complications grew, a more integrated and linear structure worked best," he said recently. The two teaser trailers released this week do, however, show Farrell with and without a moustache, one of the main signifiers of time passing for McConaughey in season one, suggesting more traditional flashbacks may well be involved.
The "gothic horror" element of season one is gone too, Pizzolatto says – although the titles of the first two episodes, The Western Book of the Dead and Night Finds You, suggest he hasn't quite embraced Brad Bird-style optimism just yet – and an early idea of focusing on the "secret occult history of the US transportation system" has also been scrapped, which may well be for the best.
The first two episodes in the eight-episode season are directed by Justin Lin of Fast & Furious fame. The third is helmed by the little-known Danish documentarian Janus Metz Pedersen, and episode six and seven by TV drama journeymen Miguel Sapochnik and Daniel Attias. The directors of the other episodes are as yet unknown. Former director Fukunaga stays on as executive producer, and I can only hope he's a hands-on one.
The music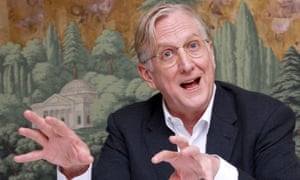 Season one's theme song was the languorous alt-country tune Far from any Road by the Handsome Family, and the first True Detective trailer used an equally atmospheric song by country musician Lera Lynn, which has already been enthusiastically remixed on YouTube. Pizzolatto has said composer T-Bone Burnett, who oversaw the music for the first season, has been "developing" original songs for this one.
The philosophy
Some thought Rust's impassively argued nihilism and atheism in the early episodes shaded into pseudo-profound sub-Nietzschean gobbledegook around the time he started cutting up beer cans with a knife. Others felt the programme made complex philosophical ideas accessible to a wider TV audience. Still others felt Rust's growing self-indulgence was meant to demonstrate his decline.
Whatever, a strong strain of existentialism seems likely to run through the new season too. "My strong suspicion is … we get the world we deserve," Farrell's character intones in one trailer, a pessimistic line that could have been spoken by Rust, while Kitsch mutters metaphysically: "This isn't me doing this – this isn't me." Vaughn perhaps brings up the rear, philosophically speaking, with the line: "Sometimes your worst self … is your best self," but, look, he's trying.
Can I just make one plea? Rust Cohle, the guy who replied to Marty's earnest question: "Do you think a man can love two women at once?" with the devastating: "I don't think that men can love," simply could not be the same person who ended that season murmuring the optimistic mantra: "The light's winning!"
So if Farrell's "strong suspicion" actually turns out to be that it's all for the best in the best of all possible worlds, I'll turn him into a flat circle. And that ending is about as satisfying as season one's was.
Source:https://www.theguardian.com