Amazon workers will stage the first-ever UK strike against the online giant on Wednesday in a protest over pay.
Members of the GMB union are walking out at Amazon's Coventry warehouse over what they call a "derisory" 50p an hour pay rise.
Workers told the BBC about "severe" conditions, claiming they are constantly monitored and upbraided for "idle time" lasting just a few minutes.
Amazon said it has a system "that recognises great performance".
A spokesman said it "also encourages coaching to help employees improve if they are not meeting their performance goals".
But two Amazon workers, who are members of the GMB, said the robots in the warehouse "are treated better than us".
Darren Westwood and Garfield Hilton described to the BBC how even a trip to the toilet can lead to questions by managers.
"The thing is with stopping work is that they want to know why," said Mr Hilton. "So if the time is beyond a couple of minutes they can see it on the system."
Mr Hilton, who has diabetes, said it is not always possible to find toilets close by in the building and the process of locating one and returning can sometimes take upwards of 15 minutes.
"They will then question you "what were you doing?'."
They said that managers track staff performance and time that is not spent scanning items is accrued.
Workers at the Coventry warehouse scan stock which is sent out to Amazon fulfilment centres, to be shipped to consumers.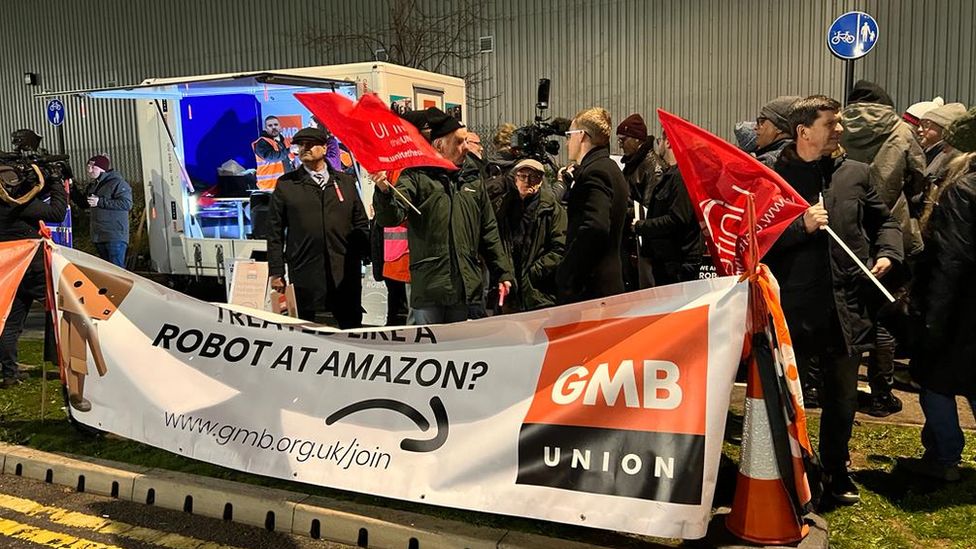 Instead of scanning, workers might be asked to handle pallets. "So when there's problems with a pallet or a box, that time will accrue," said Mr Westwood.
"Technically could add up to 30 minutes. [The managers] will come down and say, 'during today, you've had 34 minutes of idle time. What were you doing?."
A spokesman for Amazon said: "Performance is only measured when an employee is at their station and logged in to do their job.
"If an employee logs out, which they can do at any time, the performance management tool is paused."
But Mr Westwood and Mr Hilton said working conditions are taking a toll on their colleagues, some of whom are working 60-hour weeks to keep up with the cost of living.
Mr Hilton said that he has seen workers falling asleep on the short bus ride to Amazon's warehouse. "There's a huge amount of them in the building virtually in ghost mode."
He said Amazon wants "every minute in that building to be maximised".
"You have to look at this way, if the box with the product is not moving, you're not making money. This is Amazon. If there's a problem with a box, it's a loss-maker. If the box leaves a building is making money."
In August, Amazon offered workers a 50p per hour rise.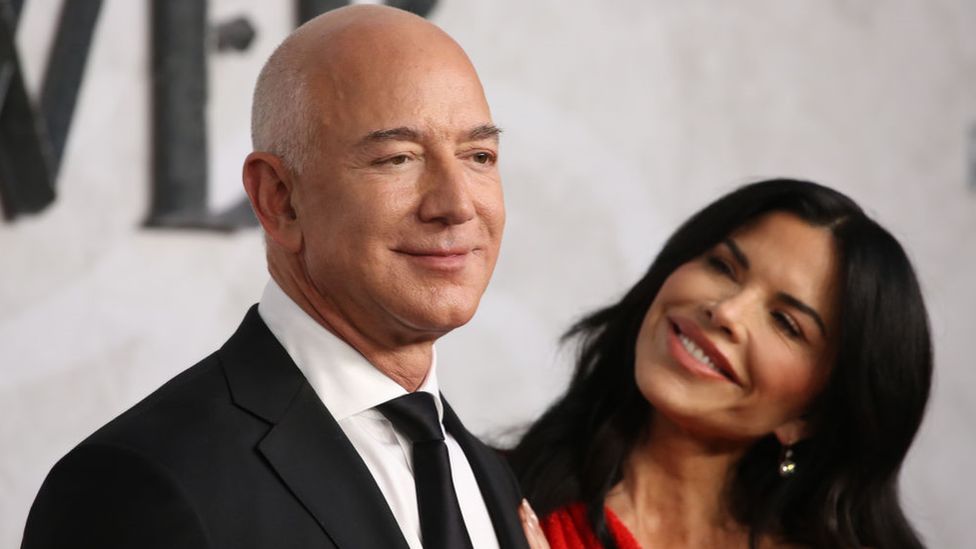 A spokesman for Amazon said: "We appreciate the great work our teams do throughout the year and we're proud to offer competitive pay which starts at a minimum of between £10.50 and £11.45 per hour, depending on location."
He said this is a 29% increase in the minimum hourly wage paid to Amazon employees since 2018.
But unions members want to be paid £15 an hour. Mr Westwood said the 50p offer was "a smack in the mouth".
"These people had worked two years through the pandemic, that had seen Amazon's shares go through the roof, they had seen the profits just become unimaginable," he said.
Amazon sales and profits soared as Covid restrictions forced people to shop online. Between 2019 and 2020, profits nearly doubled to $21.3bn (£17.2bn) and rose again the following year to $33.3bn.
Mr Westwood said "people might think we're being greedy" by asking for £15 an hour. But he pointed to Jeff Bezos, Amazon's founder, executive chairman and space adventurer, who has a $120bn fortune according to Forbes magazine.
"We don't want his boat or his rockets," said Mr Westwood. "We just want to be able to live. I just want to be able to pay my bills at the end of the week. That's all we're asking for."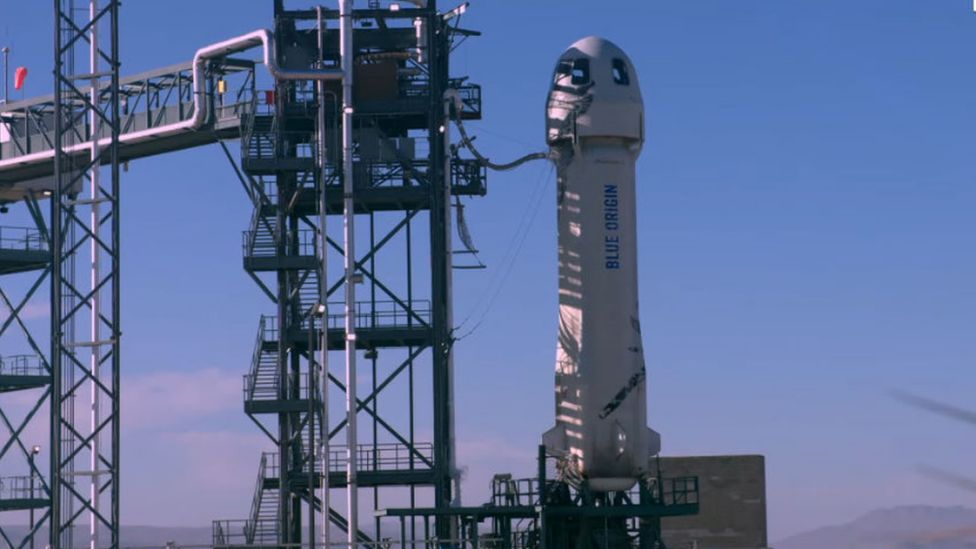 Of the 1,500 workers at Amazon's Coventry site, around 300 are expected to strike on Wednesday.
Amazon said: "A tiny proportion of our workforce is involved. In fact, according to the verified figures, only a fraction of 1% of our UK employees voted in the ballot – and that includes those who voted against industrial action."
But Mr Westwood said the numbers were "brilliant". Amazon does not recognise unions but, according to the GMB there are members scattered throughout the UK in varying numbers.
Amazon has been battling against unionisation in the US.
More than half of the 8,000 workers at a warehouse on Staten Island, New York, voted to join the Amazon Labor Union which has now been officially certified. However, the company has vowed to appeal the certification.
Mr Westwood said the number of union members in Coventry was not a small. "Back in July [it] was 30 people. Now it's over 300," he said.
He said that there is a huge range of different nationalities who work at Coventry. "They don't understand this is the UK – we can organise a union, we can protest, we can withdraw our labour.
"They need someone," said Mr Westwood. "I know it's going to be a long slog, but these people need someone who's not frightened.
"And I'm not frightened."