Tracking what shoppers buy, via loyalty-card data, can help spot those with early signs of cancer, doctors who have been running a study say.
Frequent purchases of over-the-counter painkillers and indigestion tablets revealed a higher risk of ovarian cancer, they found.
Ovarian cancer is often diagnosed late.
There is no reliable screening test and the symptoms, such as bloating, can be vague and confused with other common, harmless conditions.
swollen or bloated stomach
indigestion
pelvic or abdominal pain
loss of appetite or feeling full quickly after eating
needing to urinate more often
Early diagnosis improves the chance of successful treatment.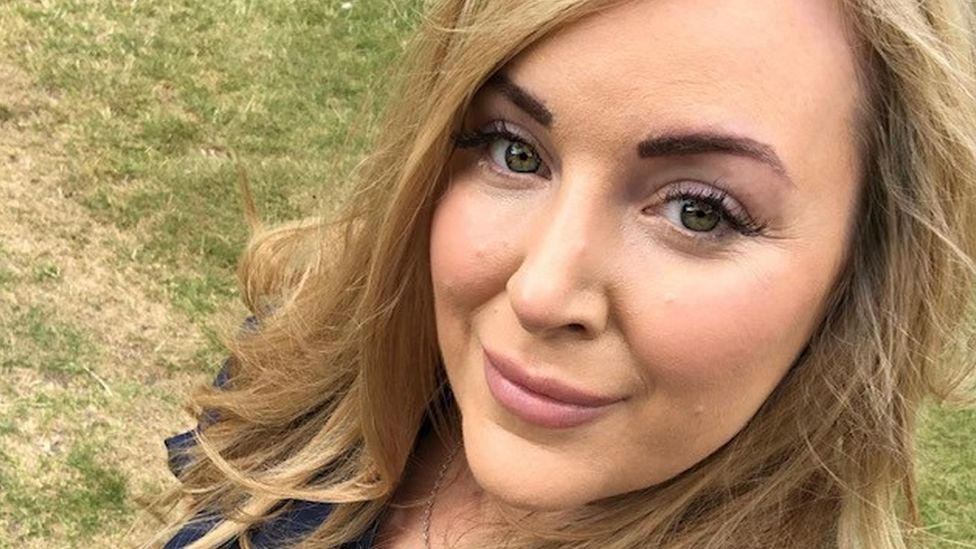 Fiona Murphy was 25 when she was diagnosed and treated for a rare type of ovarian cancer.
She had been having stomach cramps and indigestion for a couple of years, which other doctors had repeatedly thought might be irritable-bowel syndrome.
She told BBC News: "I lived on Gaviscon for months and months before my ovarian cancer diagnosis. It went everywhere with me. I couldn't leave the house without it.
"My symptoms were vague but they were frequent and continuous. That's what you need to be looking for."
Her symptoms continued and a scan revealed a large mass or growth.
Now 39, Fiona has been helping the team at Imperial College London with their research.
"I wanted to help with developing this study because I had the wrong diagnosis for nearly two years," she said.
"If there is a way to get an earlier diagnosis, I want to help people who are in the same position I was in.
"Getting diagnosed early is vital. Had my cancer been spotted sooner, I might have had far less surgeries and better fertility options."
Dr James Flanagan, lead author of the Cancer Research UK-funded work, said: "The cancer symptoms we are looking for are very common – but for some women, they could be the first signs of something more serious.
"Using shopping data, our study found a noticeable increase in purchases of pain and indigestion medications among women with ovarian cancer, up to eight months before diagnosis, compared with women without ovarian cancer.
"This suggests that long before women have recognised their symptoms as alarming enough to go to the GP, they may be treating them at home."
The researchers worked with two big High Street retailers and 283 female customers, who agreed to share their shopping data going back over six years.
More than half had been diagnosed with ovarian cancer.
More research is needed to confirm the findings. The team now plans to test if shopping data can help spot other cancers too – such as stomach, liver and bladder cancer.
www.bbc.co.uk