He's been called "the current undisputed car king of social media" and "an almost cult-like figure." Fans stop him in the street and ask for selfies on a daily basis. His social media channels reach over seven million people.
And yet, if you're not part of the supercar world, the chances are you've never heard of Tim Burton – or Shmee, as he is known.
Burton is the man behind Shmee150 and one of the biggest supercar vloggers on the internet. He has over two and a half million likes on Facebook, over a million followers on Instagram and expects to hit one million subscribers on Youtube within six to eight weeks.
When that happens, Shmee150 will be the first private car social media account in the world to reach over a million people across all three visual social media platforms.
"Twitter is significantly less important because it's not a visually-orientated media," Burton explains to The Independent.
Around ten years ago, Burton, now 29, had just left school and – a keen motor enthusiast – was posting pictures of cars on his private Facebook page. He then started posting on web forums too.
One day in January 2010, Burton was at a Top Gear event where he spotted a brand new Ferrari parked outside. He decided to make a short film of the car instead of taking pictures, and that was where it all began.
"I uploaded the video and it reached 10,000 hits within a few weeks, which back then seemed crazy. It became a bit of a news story," he says.
Growing the brand was a gradual process but a regular audience soon developed. "It's grown on an exponential curve since," Burton reveals.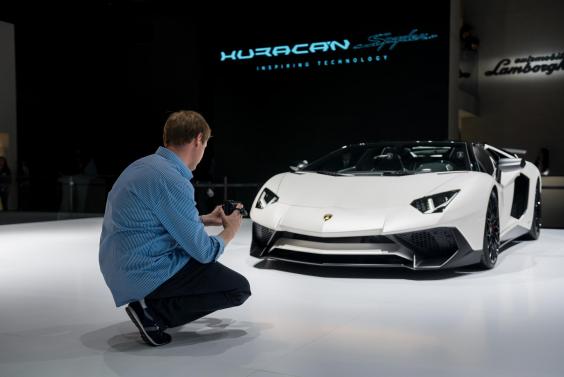 Now, Burton is living what many car-lovers would consider the dream. He travels the world and drives supercars for a living.
He took 20 flights in February and currently has plans to be at his home in London for just two nights in the whole of April.
Perhaps unsurprisingly, about 95 per cent of Shmee's followers are male, and predominantly aged between 25 and 34.
About a quarter of his viewers come from the US and the UK (around 12 per cent each, Burton says), followed by Germany on around eight per cent. The rest of his traffic comes from all over the world.
Burton was recently asked about his popularity in Norway, and after finding out the population of the country is five million and he's had nine million views from Norway over time, he worked out that the average Norwegian has watched two of his videos. "That's quite fun," he says, in a very British, understated way.
Of course, Burton knows that most Norwegian women and children have probably never watched his videos, but that just means the average man in Norway has watched even more.
"Sometimes it's daunting and a little bit scary to know quite how far the content goes because ultimately it's filmed on a quite informal basis, although less informally then it might look," he explains.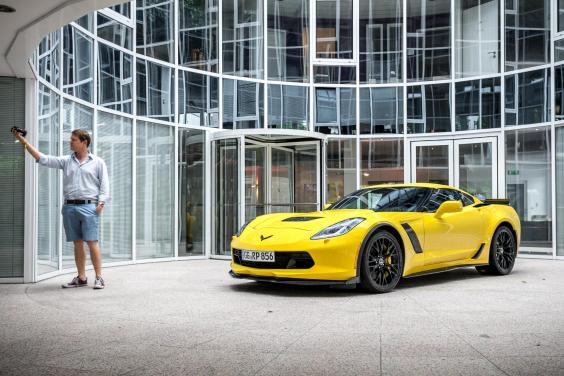 Fans of Shmee are incredibly dedicated. He gets asked for selfies most days, even in remote places, and some fans have even found out what hotel he's staying at and tried to get up to the room.
"Wherever I can, I want to engage with and talk to the fans because it's the fact that they're watching that allows me to do what I do," he says. But he admits it does sometimes get a bit crazy.
He can never reveal his location live because hundreds of people will turn up, and that means getting the police involved for safety and security.
Of course, he receives negative comments too and gets plenty of hatred, much like anyone posting online.
"You have to have a very, very, very thick skin to play the social media game. Whatever you do in life, you're always going to have people who don't like you – so I'm destined to have a small percentage of the audience who can be offensive or troll.
"I'm used to letting these things blow over now. I'll never reply to anything aggressively online."
But Burton is puzzled by his trolls: "Youtube is a strange concept because anyone can watch a video – it doesn't cost them anything – and if they don't like it, they can just close it. I find haters and trolls strange because all they've wasted is their own time. They didn't have to watch it!"
He tries to keep his personal relationships private whilst still coming across as relatable.
"It's a delicate balancing act between letting people feel like they know you and retaining an ounce of private life. I do my best to keep family and close friends away from it but still give the impression of sharing as much as I can," he explains.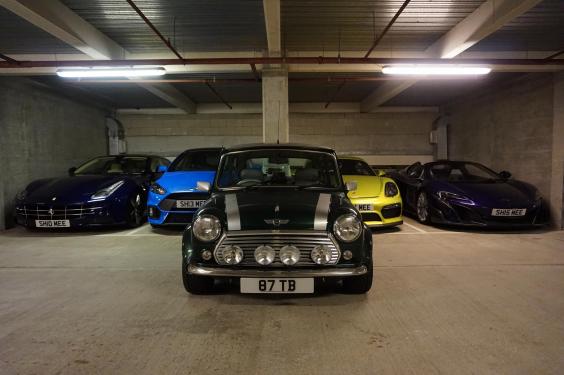 One of the ways in which the Shmee brand does this is by replying to as many comments and messages as possible, and Tim now has a team of nine people who help with this as well as other parts of the business.
At the start, he edited all his vlogs himself, but he now has a video editor on-board too.
Burton is filming nearly every day, and his life is now a whirlwind of travelling, press launches and road-trips. Recently, for example, he found himself behind the wheel of a Sheikh's Bugatti (with a number plate that cost more than the car), driving to the world's only seven-star hotel for breakfast.
"It was quite surreal," he says.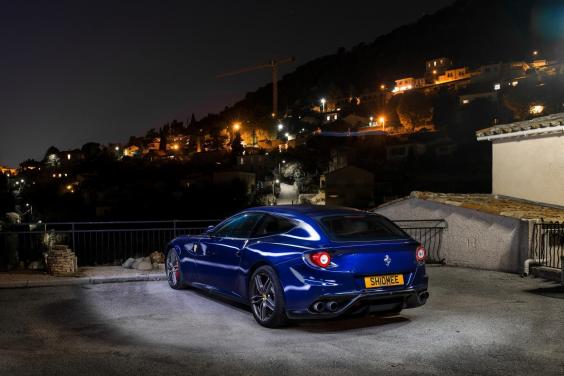 But it's clear that it's still the actual cars that Burton is most passionate about, rather than the glamour that comes with his lifestyle: "As a car lover, I can't believe the number of different, amazing cars that I'd once only dreamt of seeing but have now been lucky enough to drive."
When Shmee150 first came into being, Burton was in uncharted territory, but now what he does is practically normal.
A couple of years ago, when he told people he was a YouTuber, Burton would be met with blank faces. "Now people understand it's more about business and working with brands," he says.
"Vlogs can get more views than mainstream TV shows these days.
"There are still people who don't understand how filming videos can be a job and allow me to drive incredible cars – but it seems to be working for me."
It certainly does.
Read more at independent.co.uk