Mauricio Pochettino has been saying all year that the last step for his Spurs team to take is in their heads. At St Mary's last night they looked like they have.
This was far more than just another three points, moving them one behind Arsenal and in sharp pursuit of fourth place. It was more even than Spurs' first away win since September, after five failed trips. This was their most important win of the season, and their best performance since they flattened Manchester City at home back in October.
This was a mettle-test for a Spurs side who do not always pass them. This time they aced it. They were 1-0 down here after just 70 seconds, against a very competitive and clever Southampton team. Spurs were nervous and anxious, still desperately missing Toby Alderweireld, and looked at risk of collapsing. Jan Vertonghen escaped punishment for grabbing Jay Rodriguez in the face, but may not be so lucky when the footage is reviewed.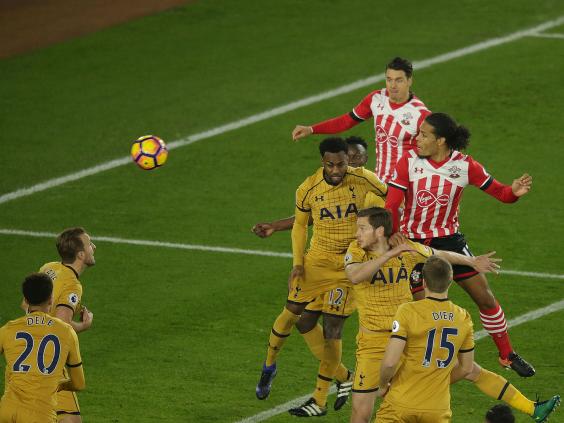 But first Spurs fought their way back into the game, going in level at half-time after Dele Alli's header. Then they tore into the second half, taking the lead through Harry Kane's header. Kane missed a penalty but late goals from Heung-Min Son and Alli killed the match. 4-1 as a scoreline did not do justice to Spurs' dominance in the second half, only exacerbated after Nathan Redmond was sent off.
This was the type of powerful performance that nearly won Spurs the title last year, and one of the few times this season they have looked like that side again. This was their third straight league win but far more impressive than White Hart Lane walkovers against Hull City and Burnley. Pochettino finally knows his best team, and with Christian Eriksen, Alli and Danny Rose playing like they are now, Spurs suddenly look like a serious outfit again. With Arsenal struggling for rhythm and Manchester United still getting up to speed, why shouldn't Spurs aim for top four again?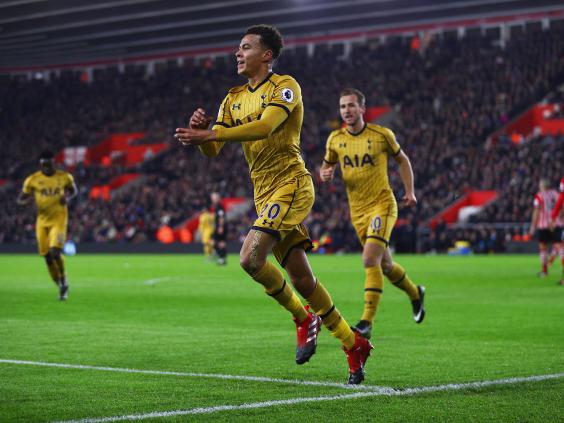 This performance was all the more impressive because of how badly it started. This was not just a return for Pochettino but for Victor Wanyama, but after just 20 seconds he up-ended Bertrand to gift away a careless free-kick. James Ward-Prowse whipped it in and Virgil van Dijk got up highest to score. Spurs were rattled and Saints knew it. Redmond nearly scored from distance and nearly from close range, before Rose tackled him.
Both managers said afterwards that it was after 20 minutes that the game changed. Spurs started to find their rhythm, thanks to Mousa Dembele, back to his brilliant best. He made the equaliser with a delightfully disguised pass to Moussa Sissoko, whose cross deflected off Redmond. Alli beat Van Dijk in the air to head the ball into the corner.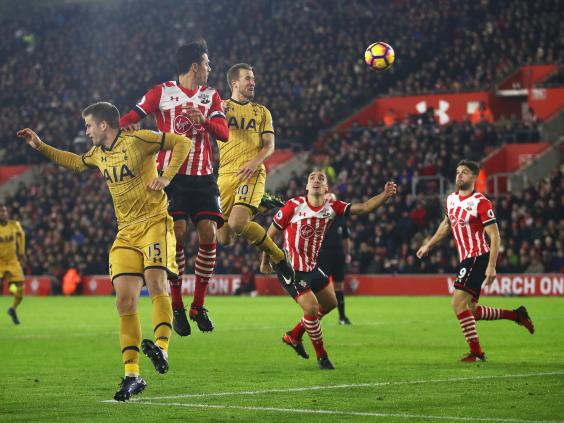 It was 1-1 at the break but the momentum was with Spurs, and they started the second half at a pace Saints could not live with. Harry Kane headed them in front when he was left unmarked at the near post from an Eriksen corner. Kane should have scored a second three minutes later, but missed his penalty kick.
Sissoko had played through Alli with a perfect pass, only for Redmond to haul Alli down just inside the box. Even though Alli got a shot away, Mike Dean gave the penalty and sent Redmond off. But Kane disturbed the ball with his standing foot, lifting it up, and with his right boot he clipped it well over the bar.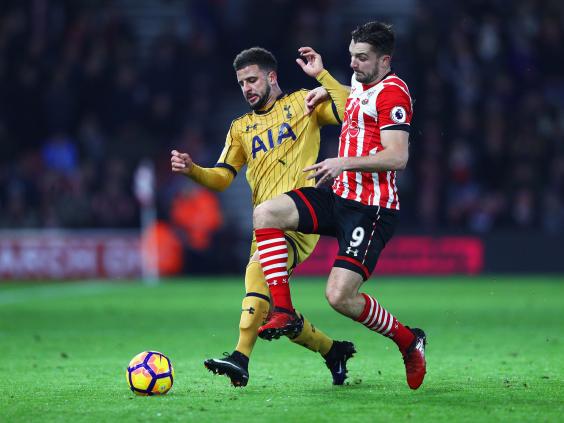 When Eriksen hit the bar from close range this felt like it could become a nerves-test for a Spurs side not often convincing in seeing out wins. One poor clearance from Lloris threatened to let Saints in. But it was the final five minutes, when Spurs scored twice, that was most impressive. Rather than sinking deeper and deeper in fear, Spurs killed Saints on the break. First Son ran onto Eriksen's pass, deflected off Oriol Romeu, and drove a brilliant finish into the far corner. Then Rose broke forward, impossible to stop, and teed up Alli, who swept in his second.
It was the perfect way to finish a game that Spurs had controlled three quarters of. Pochettino congratulated each of his players in turn before receiving the applause of the away end. His team are playing well again, for the first time in months. The fans can feel it and so can he.
Read more at independent.co.uk