Roger Federer moved one step closer to an 18th grand slam title after holding off a thrilling fight-back from Stan Wawrinka to reach the Australian Open final.
Wawrinka forced a decider from two sets down on Rod Laver Arena but Federer held his nerve to win 7-5 6-3 1-6 4-6 6-3 and advance to his 28th major final.
It means Federer, at 35, is the oldest man to reach a grand slam final since the 39-year-old Ken Rosewall made it to the last hurdle at the US Open in 1974.
He will now face either his old foe Rafael Nadal or the resurgent Grigor Dimitrov, who play in the other semi-final on Friday.
Federer will have 48 hours to recuperate before Sunday's title match and he might need it after winning his second five-setter of the tournament against a top-five player, the other coming against Kei Nishikori in the fourth round.
The Swiss complained of a minor leg problem after the match, for which he took a medical time-out before the fifth, but there was little sign that it troubled him too seriously.
His form and fitness, in fact, continue to defy logic given Federer arrived in Melbourne without a single tour match to his name in six months, having taken the second half of last year off to overcome niggling knee and back injuries.
This scintillating victory over Wawrinka, the world number four and US Open champion, provided compelling evidence that he is finally ready to add another major triumph to the one he last secured at Wimbledon in 2012.
Advertisement. Scroll to continue reading.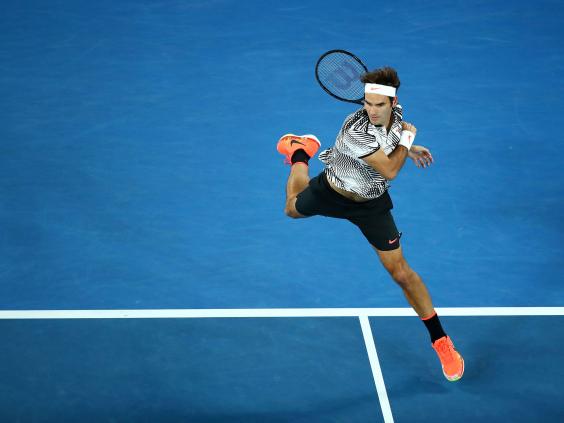 "I couldn't be happier right now," Federer said on court afterwards.
"Everything happened so quickly, I had to check the score after the match was over, I was like, 'is it all real?'
"It feels amazing. I never felt in my wildest dreams I would be coming this far in Australia. It's beautiful."
Federer also stands on the brink of becoming only the third man in history to win five Australian Open titles, following Novak Djokovic and Roy Emerson, who both have six.
The fans here, who roared him on throughout, made no secret of who they would like to join him in the final, cheering with delight when Nadal's name was mentioned as a possible opponent.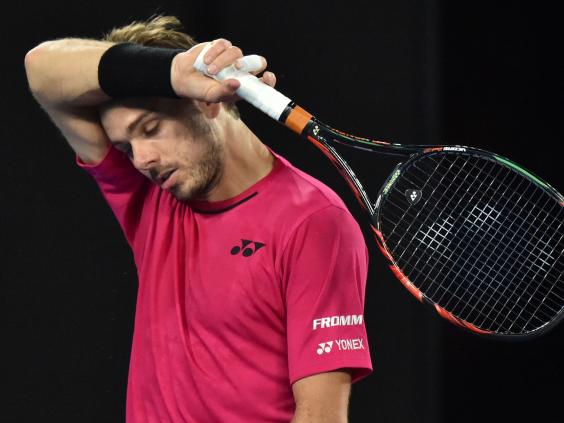 A vintage meeting between the pair would represent their ninth major final together and their first since the French Open in 2011, when Nadal prevailed in four sets. The Spaniard is chasing his 15th grand slam success, with Federer's 17 still in sight.
"Rafa has presented me with the biggest challenge in the game," Federer said. "I'm his number one fan. His game is tremendous. He's an incredible competitor.
"I'm happy we had some epic battles over the years and of course it would be unreal to play here. I think both of us would never have thought we would be here playing in the finals."
Wawrinka struggled in the early exchanges and Federer sealed the first set with a break at 6-5 after his opponent's backhand was shown to be just out on review.
The second was more straight-forward as Wawrinka grew frustrated at his carelessness from the baseline where, in particular, his backhand, usually his most lethal shot, was failing to find its spots.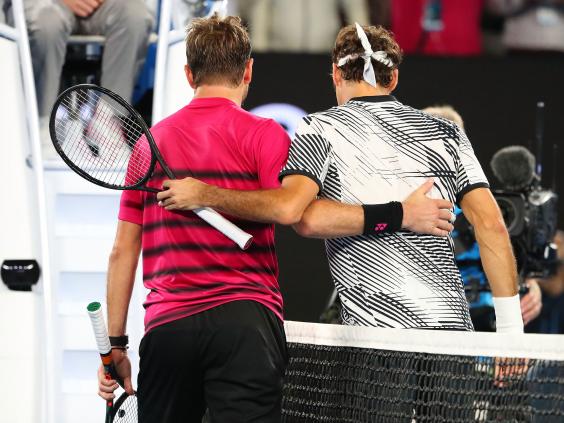 When it slapped the net again to give Federer a break for 4-2, Wawrinka spiked his racket into the court and then bent it over his knee, snapping it in half.
Wawrinka called the trainer on at the start of the third and was still seething when play resumed, but agitation caused him to swing freer and Federer was powerless to respond.
Advertisement. Scroll to continue reading.
Two breaks, culminating in a booming backhand winner, sealed the set and Wawrinka's surge continued into the fourth.
He broke once in the first game and then decisively at 4-4, before serving out with a delightful forehand pass to steam into a decider.
Just as Wawrinka had taken a time-out when under pressure, Federer returned the favour before the beginning of the fifth.
He came out firing, with an ace, but had to dig deep to stave off two break points in his opening two service games.
Surviving the assault, Federer then launched the counter-punch as Wawrinka wavered at 3-2, a wild backhand long and then a nervy double fault handing away the break.
Wawrinka held to make his opponent serve out but Federer showed no signs of nerves, watching a final backhand land long to conclude an enthralling contest after three hours and five minutes.
 Read more at independnent.co.uk
Advertisement. Scroll to continue reading.