It was with a simple sideward shake of his head that Pep Guardiola appeared to seal Joe Hart's fate. When put to him on Tuesday afternoon if the exiled Englishman would be returning to Manchester City anytime soon, the Catalan made his feelings clear.
"I'm so happy with Willy [Caballero] and Claudio [Bravo]," he said.
When pressed on the matter, and who would be his No 1 goalkeeper for the foreseeable future, the Catalan added: "We'll make a decision at the end of the season.
"I trust a lot in both [current goalkeepers] and we'll decide – not just the goalkeepers, the midfielders, wingers, strikers, full-backs – we are going to decide at the end of the season."
Could Caballero and Bravo be his only keepers for next season? "Yes." And that seems to be that. After 10 long years at the club, all it took was a quick, dismissive response from Guardiola to seemingly bring down the curtain on Hart's Manchester City career.
But one man who currently stands to gain from this is Sinisa Mihajlovic, Torino's head coach.
"Guardiola says Hart isn't the best with his feet, but from what I've seen he has decent feet. If Guardiola wants someone like Guardiola in goal, that's going to be tricky … but if he has any other players he'd like to hand over, we'll gladly take a look."
Struggling to hide his sheer bemusement that Guardiola would readily relinquish a player of Hart's calibre, this was Mihajlovic speaking earlier in the season about his club's surprise English import. Having struggled to impress Guardiola for the fleeting period of time he served under the Catalan, the England No 1 was subsequently packaged and shipped off to the city of Turin, famed for its Baroque architecture, buzzing business hubs and 15th-century university.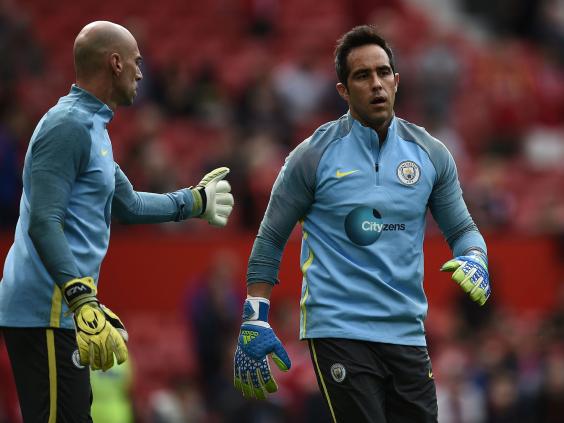 Guardiola's loss is Mihajlovic's gain, and with 12 games left to go in Serie A, the Serbian's early season comments appear to have been vindicated – especially when compared to the miserable form of Hart's predecessor, Claudio Bravo. The Chilean, quite simply, has failed to deliver. His omission from City's starting XI in the early weeks of February followed a lamentable run during which he conceded 16 goals from 24 shots – six being saved and two blocked by defenders – and five games out of eight where he was beaten by the first attempt on target. On average, Bravo has made 1.37 saves per games this term, managing just four clean sheets in total.
Speaking in the wake of City's 4-0 humiliation by Everton last month, Phil Neville was frank in his criticism of Bravo, stating: "It looks like people are playing City and thinking if they hit the target, they will score.
"It is not even as if they are all going into the corners of the net – he is being beaten in the central areas of his goal too."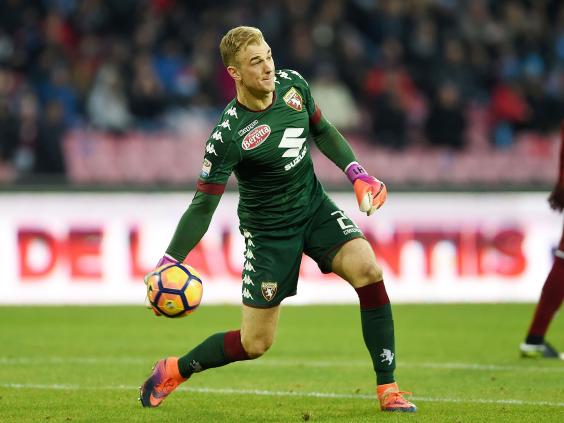 So what about Hart? In contrast, the Englishman has made an average of 2.81 saves per game – an achievement made all the more impressive by the fact Hart has faced 62 more shots on goal than Bravo. Indeed, his 'triple save' against AC Milan early last month, in which he showcased great instinct and athleticism to deny Andrea Bertolacci's initial efforts (the goal was, unfortunately, eventually given), served as a reminder as to what City are missing. He may only hold one clean sheet more than Bravo but given the extent to which Hart has been called upon this season suggests the keeper is thriving.
Perhaps most significantly, Guardiola's belief that the 28-year-old lacks "decent feet" has been disproved. Hart's distribution accuracy currently stands at 69 per cent, a 10 per cent increase to what it was in his last two seasons of football. Hart is making notable progression in Italy and Torino are all the better for it.
Which is why Guardiola's recent admission that Hart has no future at the Etihad Stadium will undoubtedly vex those fans longing for the return of the Englishman. Bravo clearly is not the answer to Pep's goalkeeping woes, Caballero is nearing the end of his career at 35 years of age, and the club appear no closer to finding their long-term solution. In the meantime, then, why not turn to a 'keeper with a proven set of safe hands and one who knows the club inside-out. Hart is not without his flaws, for sure, but his Italian renaissance clearly demonstrates that the keeper is capable of adapting and learning – even as he approaches his 30th birthday. Until City finds the 'next big thing', Hart could still be the man to plug the gaping hole at the back of the side's defence.
For now, though, it seems as if the door remains firmly shut to Hart. Guardiola may have been willing to hand fellow City veteran Yaya Toure a reprieve but there's a sense that Hart, rightly or wrongly, simply doesn't belong in the bright, young future currently being engineered by the Catalan. Nonetheless, for all his nuanced tactical know-how, Guardiola's pertinacity will only serve to hinder the club. He may not be perfect, but Hart is a damned-sight better option than what City currently has. It's time Guardiola swallowed his pride and accepted this.
Read more at independent.co.uk