New York City FC striker David Villa was sent off in his team's defeat to Houston Dynamo on Saturday night after the referee was able to use the Video Assistant Referee (VAR) system to review footage of him punching an opponent.
Fifa's VAR initiative has been on trial in the US and MLS commissioner Don Garber has been a vocal supporter of the use of video technology in football, promising that should the technology prove a success, it will be implemented during the second-half of the 2017 season.
The system has been introduced in the MLS pre-season, with match officials calling on the technology to assist them in making "game-changing" decisions. These decisions include goals, penalty appeals and direct red card incidents.
The use of video technology in other American sporting leagues – such as the NBA, NFL, MLB and the HHL – is commonplace.
Former Valencia and Barcelona striker Villa landed himself in hot water when he threw a punch at Dynamo midfielder AJ DeLaGarza in the first-half, as the players both tried to win the ball following an Andrea Pirlo corner.
The referee, Nima Saghafi, first booked Villa. But after running to the touchline to re-watch the incident on the VAR monitor, he reversed his decision and instead red-carded the former Barcelona striker.
Villa and his New York City team-mates were less than impressed – prompting another minor brawl between both sets of players – and he eventually exited the field of play three minutes and 44 seconds after first making contact with DeLaGarza.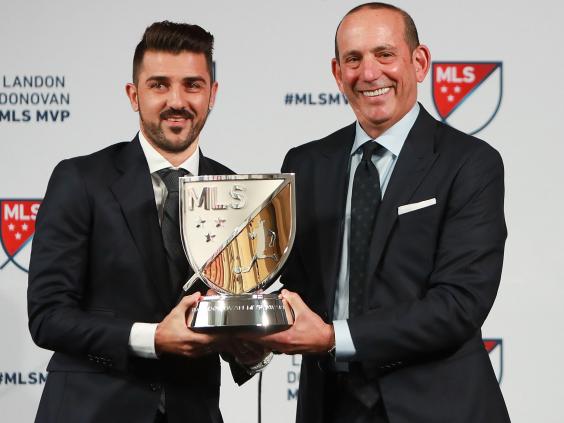 Houston went on to win the match 3-1.
Despite the technology helping Saghafi to make the correct decision, the amount of time it took him to reverse his decision will add weight to the arguments of those who claim the VAR system is too slow to be adopted by Fifa.
Read more at independent.co.uk