Manchester City's Yaya Toure has said in his first interview since being brought in from the cold by manager Pep Guardiola that he wants to stay at City long enough for the club to become "bigger" than Manchester United and that winning two league titles is not achievement enough for him.
Toure, who has accomplished a remarkable turnaround since making his peace with Guardiola and being recalled, will not be looking for a new club from January 1, despite entering the last six months of his contract and being entitled to do so. Though he has the opportunity of a huge salary in China, where his former teammate Carlos Tevez will earn an estimated £615,000 a week with Shanghai Shenhua, he said he has ambitions to make City Manchester's second team.
"When I signed for City, I came to this club to make history," the 33-year-old said. "I want this club to change. I want this club to be bigger than United. I know it's going to be a lot of work, but that's my dream.
"I want to make something very important. I already won two Premier League titles and I want more than that: another new story. What we are seeing is the Premier League is so tough, this year it's going to be tougher than any other year."
Though City have finished ahead of United in each of the three seasons since Sir Alex Ferguson retired and were 22 points clear of them when clinching the title in 2013/14, they remain a substantial distance behind in terms of revenue generation and the power of their brand globally. United are too far ahead for Toure to change the picture during his career. But another two seasons of superiority would certainly bolster the sense that City – six points clear of their local rivals after 17 games – are the superior team.
City have won all four of the Premier League games Toure has started since he came back into the side, after apologising for the way that his agent Dimitri Seluk insulted City and the manager. The serious cruciate injury sustained last week by Ilkay Gundogan also creates a ready-made opportunity for him to feature prominently in the second half of the season.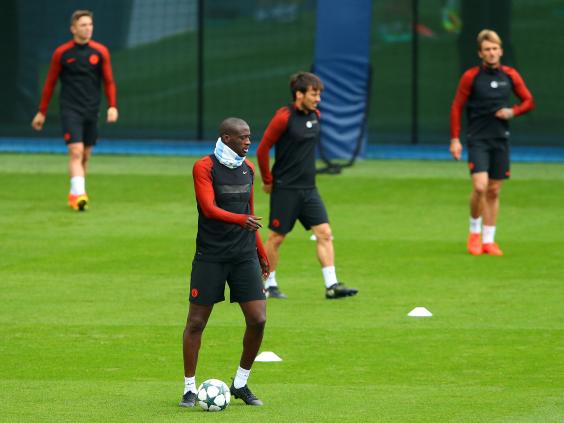 "I think I've always been a key figure," Toure said. "We are all sorry for Gundogan to be injured like that. The next two, three months it's very difficult and you have to be clever and adapt, have the physical mentality, win the second balls, fight."
There has been a palpable thaw in relations between manager and player. Pressed on Sunday evening about whether Toure would be at City next season, Guardiola said: "I have no answer to that question. I know he finishes his contract. Now we have time to discuss that. What I am impressed by most is his huge quality. He looks like a boy. He played awesome. It is not in terms of when he has the ball but the personality. Yaya plays at that level because he is fit and focused. He is an exceptional player."
Read more at independent.co.uk