The 1-0 FA Cup defeat to Chelsea was a case study in this, but it is so pointed in general how the two have reacted to similar challenges and the taxing questions that follow. Whereas Mourinho came across as so unnecessarily aggressive in his flash interview with the BBC on Saturday, one of Guardiola's most notorious media exchanges of the season saw him express some extreme passive-aggressiveness after the 2-1 win over Burnley.
Both have come across so conspicuously abrasive when questioned, and it certainly smashes a few perceptions about Guardiola's supposedly more urbane persona from when he was winning everything at Barcelona, as Mourinho got involved in a series of battles while at Real Madrid. That, of course, also reflects the fact that it's a lot easier to be charming when you're winning, and England so far hasn't seen some of the regular flashpoints that Antonio Conte got into in Italy – precisely because Chelsea have been performing so well.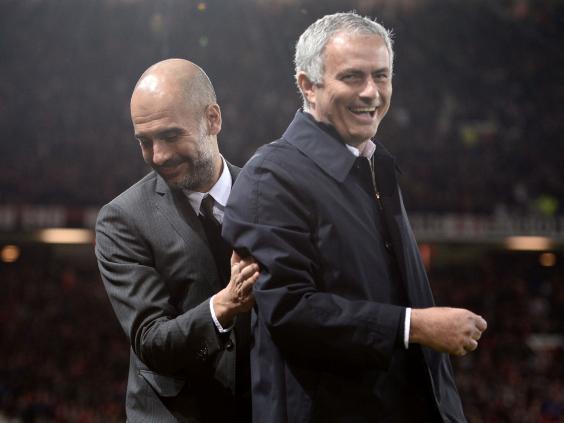 It probably says something about modern top-level management, too. To be capable of winning to that degree, it undeniably helps to be an intensely involved obsessive who rages against imperfection. You could even argue it's one reason why the comparatively more relaxed Carlo Ancelotti has not won that many league titles.
Right now, despite all of that, both Mourinho and Guardiola look some way off winning the league title themselves. United struggle to score when really required, City struggle to defend when really required, again touching on those contrasts.
They now need to respond with more than just difficult interviews, and appeals to their players to do the same things but better. It could reasonably be asked of Mourinho, for example, what he is doing on the training ground to try and improve the scoring rate of his side. Why is it that vibrant young attackers like Marcus Rashford and Anthony Martial have apparently regressed under him?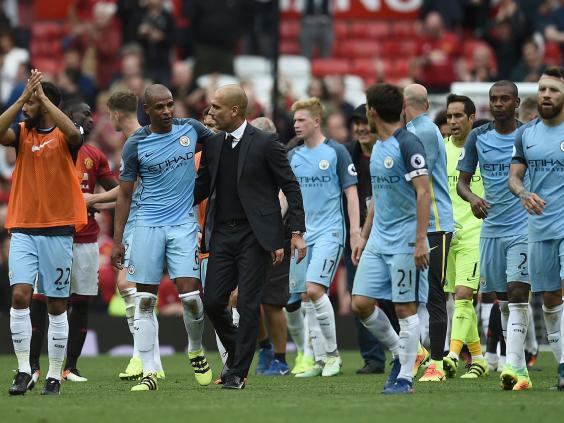 It could reasonably be asked of Guardiola, meanwhile, why he can't just make some temporary compromises to this constant pursuit of a football ideal. Because, when it's not working at 100 per cent, City can often look remarkably and disproportionately fragile.
This is not to say there haven't been elements to admire about their seasons. Mourinho could yet win two trophies and get back into the Champions League, while some of City's football has been genuinely sublime, and often the most impressive in the Premier League for the slick choreography of their movement.
The bottom line, though, is that much more should fairly have been expected of both managers. It is underperformance to not challenge for the title. Going into the season, they had the resources, the squads, the aura and managerial talent to do exactly that. The debates about the quality of the personnel have only come later, along with those questions they have reacted with such hostility to.
Either way, both need to show exactly why they are rightfully worth so much as managers, rather than why their signings should be. Don't get angry. Get even better
Read more at independent.co.uk