Turkey is having its moment in the spotlight this month, but for all the wrong reasons. President Erdogan has placed his relations with the EU 'under review' as a result of Germany and the Netherlands refusing to allow referendum rallies in their countries. And from this week, laptops and tablets will be banned from cabin baggage on all direct flights from Turkey to the UK.
Needless to say, things are stressful for Turkish residents in the tourism sector. "Fethiye hasn't been this shaken since the 1957 earthquake," says tour guide Tolga Kanik, as we stroll along the promenade beside the Aegean Sea. "By this time of year I'm normally fully booked, but so far I only have four confirmed tours."
Once a summer staple destination on the Turkish Riviera, known for its vibrant nightlife, tavernas with views of the surrounding pine tree-clad mountains, and sandy azure bays where the white masts of a thousand sailing boats spear the sunny sky, this seaside resort – like the rest of Turkey – has been shaken to the core by an unprecedented drop in tourism.
Just two years ago, Turkey was the sixth most-visited country in the world (ahead of the UK) attracting close to 42 million foreign visitors. In 2016, the figure plummeted to 25 million. An attempted military coup last July and a series of terrorist attacks have tarnished the country's reputation.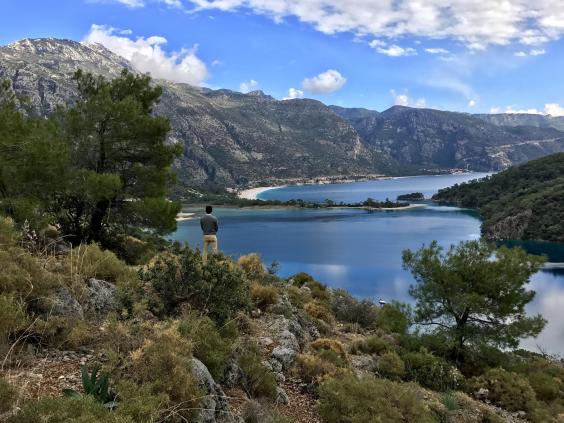 But this shouldn't be the case, say locals. Outside hotspots such as Istanbul and Ankara, the majority of the country is marked green – or safe to visit – on the Foreign and Commonwealth Office map. "Local businesses and tourism professionals are being penalised unfairly," says Kanik.
Fethiye acts a microcosm for other tourist destinations in Turkey, making it a good place to check the country's pulse. "We can survive two bad years – a third would be impossible," Mehmet Güven, who owns the Yakamoz Hotel, tells The Independent. "The trouble is we're not advertising, so tourists see only the bad news. There's nothing to balance it; nothing to show reality."
Levent Ersoy, owner of SunMarine Yachting and Tours, tells a similar story: "The truth is we're located over a thousand miles from the trouble areas, but bookings dropped thirty percent last year and a further thirty-five percent this year," he says. "Instead of organising gulet boat tours, I've had to diversify by sending Turkish travellers abroad."
Later, I ask Mete Atay, Deputy Mayor of Tourism Affairs for Fethiye region, how they're tackling the downturn. "We'll be spending half a million lira on advertising this year and hosting more festivals. We hope our new marketing campaign 'New Trend Fethiye' will revitalise interest." Is he optimistic about the future? "It's hard to estimate how quickly things will recover.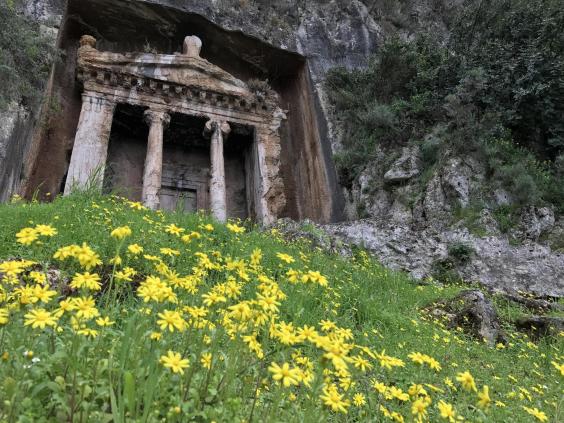 "If nothing happens over the next few months, then I'm hopeful, but really we need every tourist to be an ambassador now. The 5000 Brits living here have stayed, so that should reassure tourists. The fact that we're more diverse than any other region hasn't changed – we have so much nature, sports and culture in a small area."
Indeed, travellers savvy enough to ignore this perceived blanket ban will also be rewarded with accommodation that caters to every budget and offers quality for your quid. Getting there is fast too: most major UK airports serve Dalaman, a four-hour direct flight away, where a new terminal is under construction. And while the laptop ban means you won't be getting any work done on the plane home, onboard entertainment is still provided by the airlines.
"Tourists need to root issues of safety in reality, take the initiative, and end this crisis of confidence in Turkey," says Kanik. "For the most part, it's still the same scenic, affordable, family-friendly destination it always was." Perhaps 2017 is the time to return.
10 reasons to visit southwest Turkey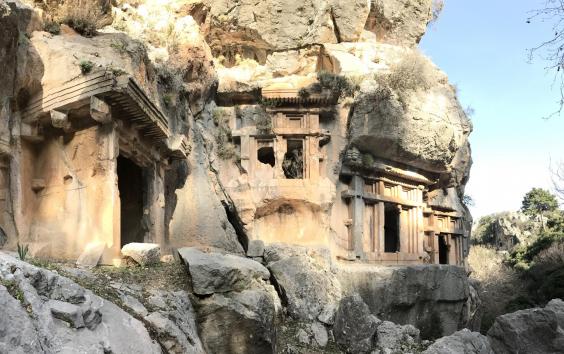 Turkey's first long-distance hiking trail snakes 540km along the azure Lycian coastline from Fethiye to Antalya taking in secret beaches, Roman ruins and traditional hilltop villages. It follows old Roman paths and mule trails and is studded with boutique hotels and hostels. Opportunities for wild camping are plentiful too.
Kayaköy
Abandoned in 1923 during the formation of the Turkish Republic, Kayaköy is a real-life ghost town nestled on a green hillside with 400 homes, a school, 12 chapels and two churches. A handful of homes have been restored – come summer, they house artists selling their pretty wares.
Morel Festival
Every April the town of Yeşilüzümlü hosts the three-day Morel Festival. Known as kuzugöbeği in Turkish, the odd-looking mushroom is considered a delicacy and celebrations include guided searches, markets selling local products, plus folk dancing and music.
Pinara
On the Lycian Way, 25 miles from Fethiye, this little-visited ancient Lycian city has an array of rock tombs hewn into the cliffs, as well as a well-preserved Roman amphitheatre, odeon and acropolis.
Winter sports
The Lycian region isn't just a summer destination. The high mountain ranges are capped with snow for several months every winter and, in addition to tailor-made tours, professional guide Tolga Kanik runs seven-day alpine cross-country skiing or snow-shoeing tours across the western Taurus Mountains.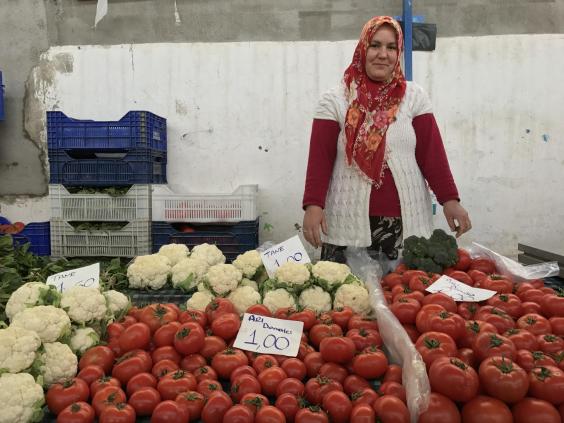 Organic markets 
Fethiye has spearheaded an organic farming project for several years. Every Friday sellers gather beside Fethiyespor Stadium to sell their wares – everything from fresh spinach and sun-ripened oranges, to pink tomatoes and pomegranates.
Paragliding
Paragliding off Babadağ mountain over the famous Blue Lagoon at Ölüdeniz should be on everyone's bucket list. The most-photographed beach in Turkey, it glimmers blue against a pristine curve of white sand. For adventurous types there's a biannual Air Games Festival in May and October. Alternatively, if you just want the views, access up the mountain will be made easier when a new cable car is completed in early 2018.
Mountain biking 
The mountains surrounding Fethiye are laced with alpine trails ranging from 12km to 96km and suitable for beginners to advanced. Be prepared to put those calf muscles to the test on steep ascents and keep an eye out for wildlife such as wild boar, red squirrel and porcupine.
Bird-watching 
Nestled between Fethiye and Çaliş Beach are 15 hectares of wetlands and, at the height of the spring migration in April, more than 218 species of bird can be sighted and photographed, including the endangered Eurasian spoonbill, little crake and great sand plover.
Sea kayaking
A new sport that's just taking off in Ölüdeniz, it's the ideal mode of transport for exploring the ragged Lycian coastline whose hidden beaches are inaccessible to cars. Trips range from a day to week-long camping expeditions.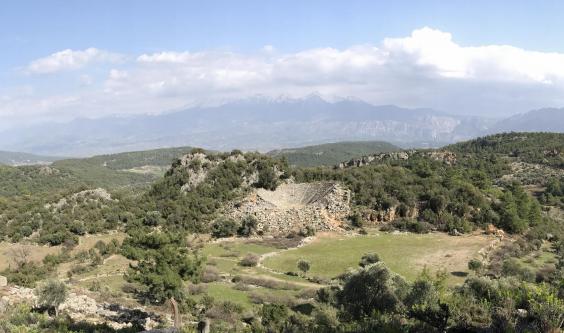 Travel essentials
Getting there
Airlines flying to Dalaman from major UK airports include Thomas Cook, Monarch, Turkish Airlines and easyJet from April to October, with flights starting at around £130 return. A 90-day, $20 e-Visa can be applied for online before travel.
Staying there
The Yakamoz Hotel has various special offers for summer 2017 with doubles from £32, B&B.
More information
Πηγή newsit.gr