About 5,000 people are estimated to be taking part in a silent walk in honour of the 72 people killed in the Grenfell Tower fire a year ago.
Labour leader Jeremy Corbyn and London Mayor Sadiq Khan are among those marching past the tower in west London.
Firefighters laid down their helmets outside their station and formed a guard of honour as the marchers passed.
Earlier in the day hundreds took part in a silent procession following a memorial service at a nearby church.
The Met Police estimated 5,000 people were taking part in the evening walk.
Silent walks have been held in the neighbourhood on the 14th of every month since the fire.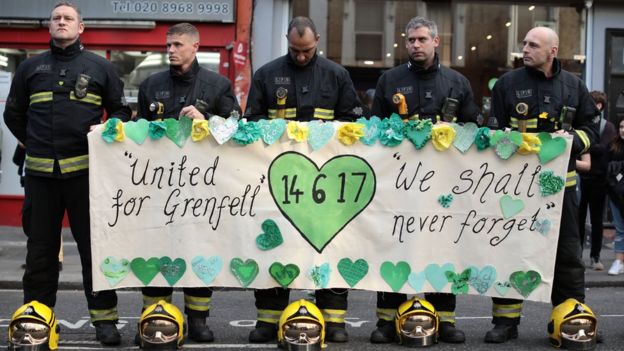 A 72-second national silence was held at midday as part of the anniversary events.
It was observed across the country, including at government buildings, Parliament and by the Queen and the Duchess of Sussex on a visit to Chester, where the monarch wore green in honour of Grenfell victims.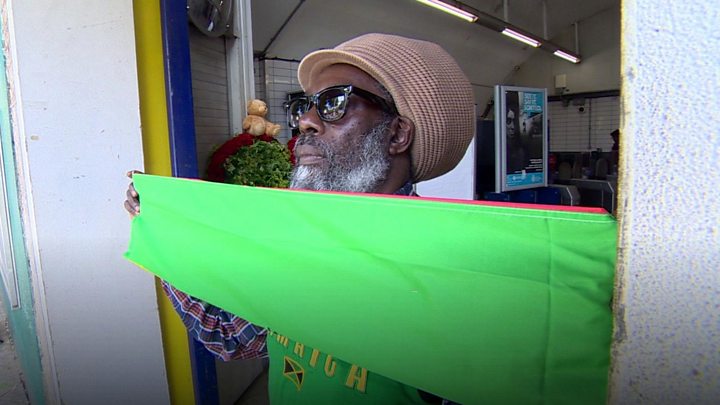 The names of the victims were read out at the memorial service at St Helen's Church, near the tower.
Clarrie Mendy, who lost two family members in the fire and organised the service attended by several hundred people, said: "It's a service of healing, community, inclusivity and solidarity, to know we are not alone."
Bereaved families were invited to light candles in memory of their loved ones at the church, which had been decked out in green – a colour adopted by survivors and relatives of those who died.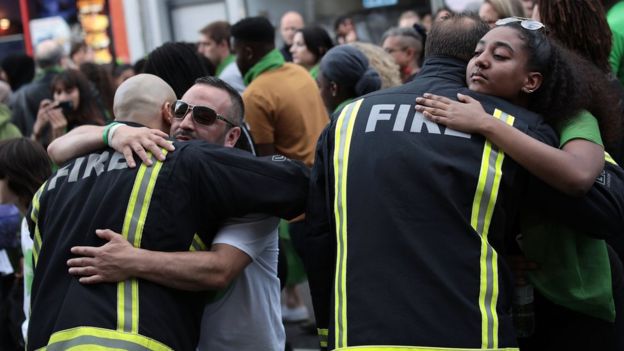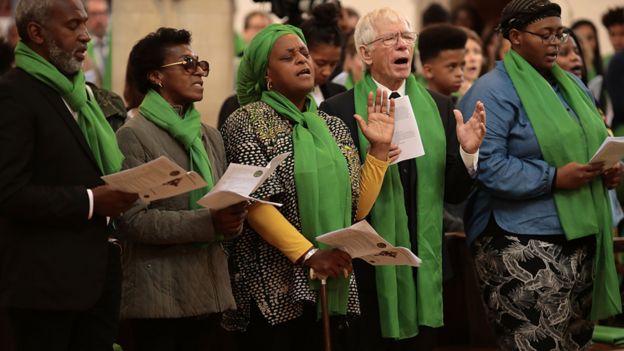 There were green ribbons tied around pillars, scarves on seats and banners were hung for the service, where there was African drumming and Amazing Grace was sung.
Addressing the service, Labour MP David Lammy, whose family friend died in the fire, said it was a "bittersweet" moment as the community celebrated their unity but mourned those lost.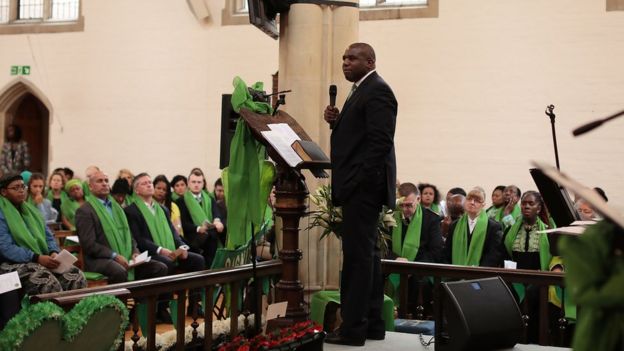 White doves were released outside the church after the service.
Bishop of Kensington Dr Graham Tomlin said there was an atmosphere of "quiet dignity, a sombre mood in the air".
Source: www.bbc.com