Skim over the deep, dark waters of Lake Como and the waterfront mansions on the western bank become mesmerising.
There are the romantic towers and loggia of Villa Balbianello, a wedding venue on its own peninsula. Or in Laglio, George Clooney's elegant Villa Oleandra, where it's easy to imagine the Hollywood heartthrob and his wife Amal sipping a bellini on the terrace.
Then there's the grandest mansion of all: Villa d'Este, an ornate Renaissance confection with a justifiable reputation as one of Italy's finest hotels. The first floor Cardinal Suite costs more than £5,000 a night, even though the interior decoration is something your grandmother might consider outdated.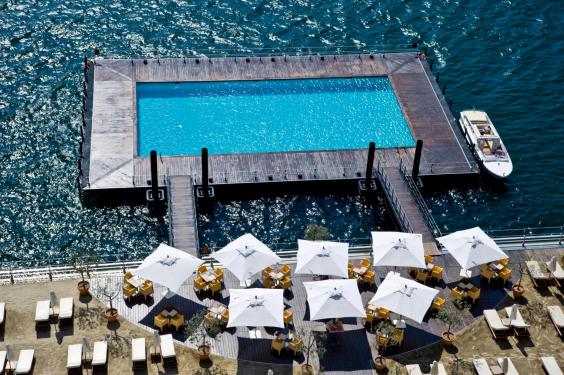 But how to preserve old-school class while satisfying a modern audience? Head to the Grand Hotel Tremezzo, in the village of the same name on the western shore — it reopens for the year on 10 March.
This five-star bolthole is in a 1910 palazzo built to be a lakeside hotel. Seven floors of Art Nouveau elegance soar up from the road. An enthusiastic "buongiorno" from the doormen and a brief ride up in the lift delivers you to the enveloping reception rooms. The tone is set with red velvet love seats, jewel-coloured, button-backed sofas and lashings of heavily draped golden curtains.
It is certainly grand but the unstuffy service keeps everyone happy, from friendly American families doing their own Grand Tour to smart European couples.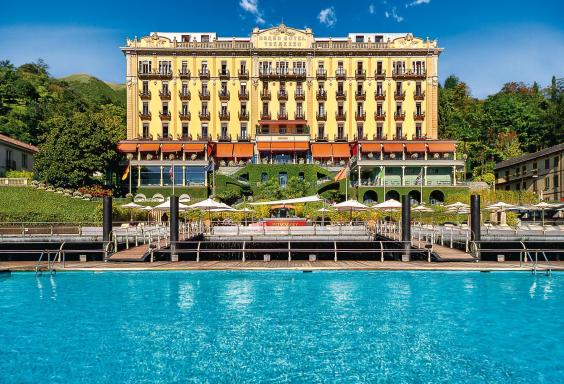 Comfort 
With 90 rooms and suites, three swimming pools, an ESPA spa in its own 18th-century villa with a hammam and yoga studio, and a clay tennis court in five acres of gorgeous gardens, the Grand Hotel Tremezzo covers all the bases.
One reason the hotel has stayed up to date is Valentino De Santis, a thirtysomething Italian whose family has owned the hotel since 1973. During her six years at the helm she has steered the hotel towards a more modern style. In 2012, she added a new top floor to the hotel, with eight contemporary rooftop suites — all rainfall showers, wooden floors and rooftop terraces with Jacuzzi and endless lake views.
Valentino is also responsible for the spa, an outdoor infinity pool redone in Travertino silver marble and extensive use of colourful Murano glass.
Outside, she appointed Emilio Trabella, personal landscaper to George Clooney at Villa Oleandra, to redesign the gardens.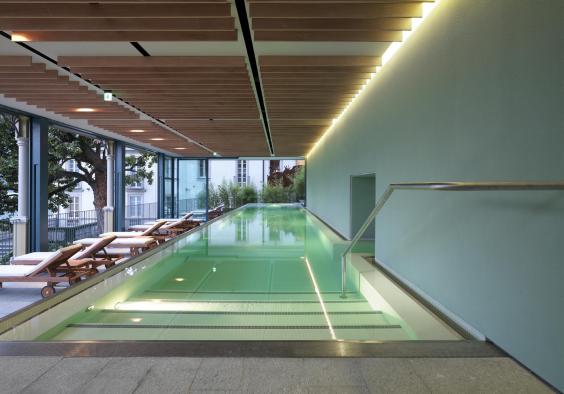 Location
Everyone has their favourite of the five major Italian lakes — for me it's Como. Sophisticated but never showy, Como is the most dramatic, ringed with steep mountains that plunge into deep glacial waters. Way before Clooney moved in and invited his A-list friends, Lake Como trailed glamour and style.
The villages along the banks are stone-stepped beauties with evocative names: Bellagio, Varenna, Menaggio. At the southern end, the market town of Como Town is 30 minutes by train from Milan, with a charming Centro Storico and a funicular to Brunate. The seven-minute ascent provides a panoramic lake view, a good place to get your bearings.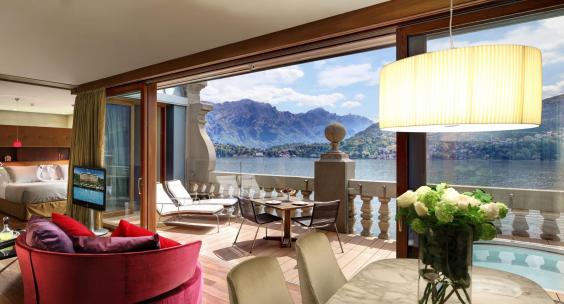 Want to feel like a film star, speeding across Lake Como on a private boat? The Grand Hotel will fire up its own 1961 Venetian motor launch just for you.
Directly across the lake from Tremezzo is Bellagio, the so-called "pearl of Lake Como" where waterfront villas, stone alleyways, shops, restaurants and churches dating to the 11th-century draw tourists year-round.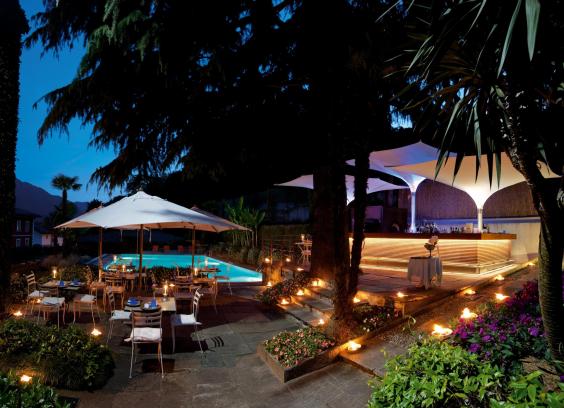 Immediately next to the Grand Hotel are the exquisite botanical gardens of Villa Carlotta. Built by a wealthy textile magnate in 1690, it was given as a wedding present to Princess Carlotta of Prussia by her mother in 1843.
Or, if you're feeling particularly starry, drop in at Isola Comacino, Lake Como's only island, with a restaurant said to be a favourite with Clooney and Brad Pitt.
Read more at independent.co.uk