Why go now?
Aer Lingus launched new flights to Hartford, Connecticut this winter, creating an excellent opportunity to visit the nearby town of Stars Hollow. This close-knit community has found itself back in the limelight this month, as its curious collection of residents makes a long-awaited return to screens in Netflix's Gilmore Girls: A Year in the Life.*
Get your bearings
Around a half-hour's drive from Hartford, Stars Hollow is centred around its quaint town square, with a pretty gazebo at its heart. Almost every home and business seems to look out on to the square. In fact, we think the square is pretty much it.
*Yes, we know it's a fictional town. This is a spoof piece. Go with it.
Day one
Take a view
There don't appear to be any hills in Stars Hollow, but if you ascend a short flight of stairs up to the gazebo, you can enjoy excellent people-watching – perhaps Miss Patty fondling vegetables on her way out of Doose's Market, or Kirk hard at work in one of his many jobs.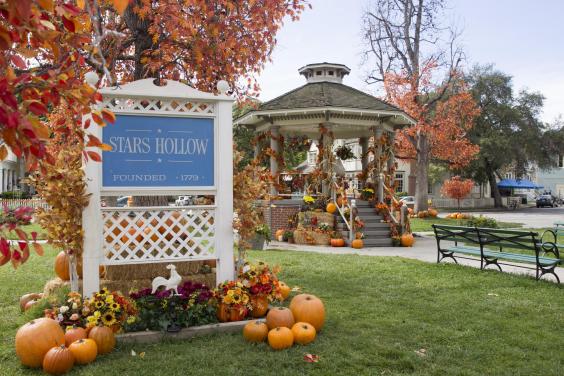 Take a hike
A gentle perambulation around the square – or, really, you could just stick to the gazebo and turn 360 degrees on the spot – is enough to get you acquainted with Stars Hollow's main sights. These largely consist of several inexplicably thriving small businesses, despite local resident Luke Danes' assertion that "There are 12 stores in this town devoted entirely to selling porcelain unicorns."
Lunch on the run
Like all hip venues, it may not be immediately obvious that Luke's Diner is in fact a diner, seeing as it has a whacking great sign that reads "Hardware" above the entrance. But persevere and inside you'll find what is in fact the social hub of Stars Hollow; if you're lucky, there may even be a brooding, exquisitely quaffed Holden Caulfield wannabe helping out behind the counter (Team Jess all the way). Order a burger and a coffee – a classic combo that seems to be the most popular option here. If you prefer take-out, make like Lorelai and order Chinese from, er, Al's Pancake World.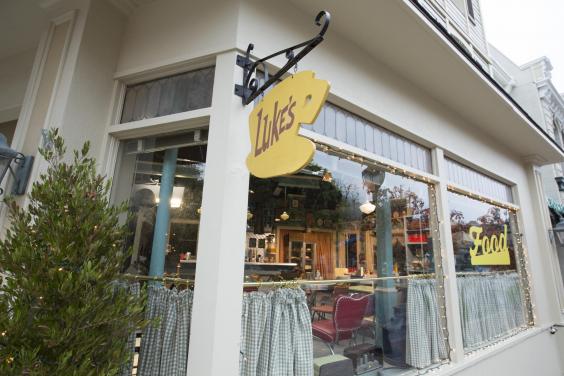 Window shopping
Looking for the perfect present for your cat? Head to Le Chat Club, another niche business that seems to be doing suspiciously well. Or if unique home décor is your thing, we're sorry to report that Harry's House of Twinkle Lights has been closed for a while now (owing to retirement, not bad business, incredibly), but if you're feeling brave you could subject yourself to the brusque service at Kim's Antiques, which is more of an obstacle course than a shop.
An aperitif
The best cocktails in town are mixed, well, in another town, at Emily Gilmore's house in Hartford. The most ordered drink is the martini, but be warned that this venue gets particularly busy – and tense – on Friday nights.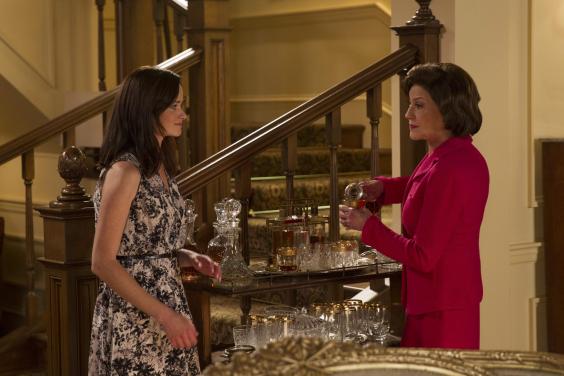 Dine with the locals
If you can't score an invite to stay on for a feast at the Gilmores (though if you do, be sure to hand a hefty tip to the maid), you may be tempted by the lack of a line at Jojo's. It's been said that a burger from Jojo's could travel to China and be just as good – but that's because "it sucks to begin with".  Better head back to Luke's. If it's a Wednesday, try the "French dip special". No, we don't know either.
Day two
Sunday morning: Out to brunch
Where better to brunch than Luke's? If you can't stomach another burger, grab a muffin to go with your coffee instead. Feuding with Luke? Try Weston's Bakery – though it hasn't been the same since Fran died, and everyone knows Luke's has the best coffee in town.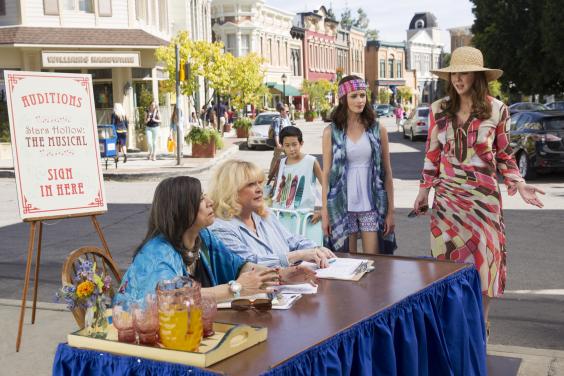 A walk in the park
Head back to the town square in case you missed anything first time round (unlikely). Perhaps walk around the gazebo this time – that should kill a good 20 seconds. Or there might be a special event happening that you can crash: you know, a hay bale maze, a wedding, that kind of thing.
Cultural afternoon
Stick your head into the Stars Hollow "churchagogue", a joint place of worship for the town's Christians and Jews; the rabbi and priest usually seem to be hanging out at Luke's though, so who knows when services are?
Other cultural options include the Black, White and Read bookstore, which shows old movies on certain nights. You can bring your own food to the screenings, so stop by Luke's first to pick up a burger – after all, it's probably almost 24 hours since you last had one.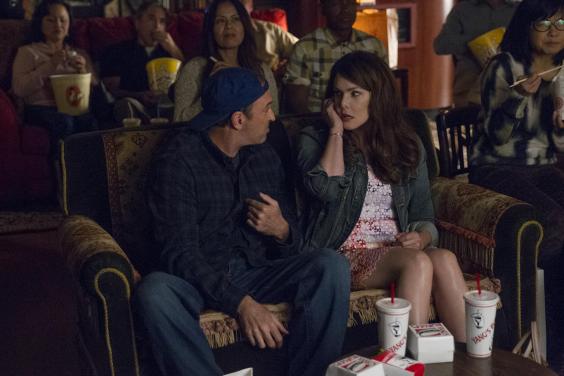 Travel essentials
Getting there
Aer Lingus flies from Dublin to Hartford four times a week. Hartford is around 30 minutes' drive from Stars Hollow.
Staying there
The Dragonfly Inn is the best (well, only) place to stay in town. It offers traditional rooms as well as an annexe once stayed in by Emily and Richard Gilmore. Just watch out for the horses, and the grumpy Frenchman on reception.
Read more at independent.co.uk