A 21-year-old fisherman has died and another is still missing after being swept off rocks into the sea in north Cornwall.
The alarm was raised at 14:35 BST on Monday when two people were reported in the water west of Treyarnon Bay.
Lifeguards recovered one man and he was airlifted to the Royal Cornwall Hospital, Treliske, but died on arrival.
Falmouth Coastguard said hopes of finding the other man were now fading.
A search for him resumed at first light on Monday.
The two men were spotted in trouble by one of a group of three fishermen, thought to be a family of holidaymakers.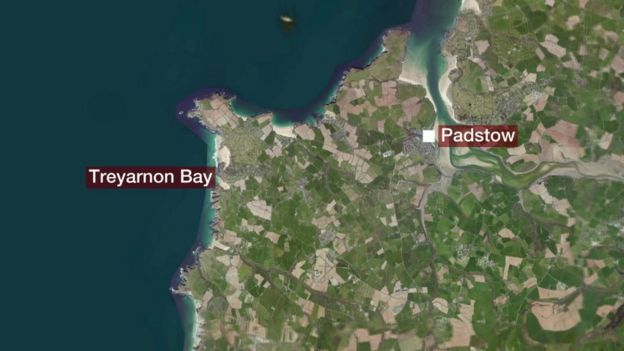 The Maritime & Coastguard Agency said a "massive search and rescue operation" was launched.
Rescue Centre manager James Instance described the incident as an "unimaginable tragedy".
He said: "It is an unfortunately bleak and stark reminder of quite how powerful the sea is and how things can happen incredibly quickly.
"We are sending our coastguard teams out this morning to undertake a shoreline search, in the hope that we could still find somebody, but I have to say that hopes are significantly less than they were yesterday."
Read more at bbc.co.uk