Eric Dier believes the stench left by England's disastrous Euro 2016 exit at the hands of Iceland will still take another two years to disappear.
Two managers down the line from that June humiliation in Nice, England are making serene and steady progress towards World Cup qualification and are now two points clear and unbeaten at the top of Group F following Friday's 3-0 Wembley victory over Scotland.
Tuesday sees the Three Lions host Spain in a reverse of the fixture in Alicante this time last year that saw the Tottenham man make his England debut in a 2-0 loss.
Dier was substituted at half-time against Iceland and, with the underdogs already 2-1 ahead, watched his team-mates fail to avoid a defeat he insists no-one in the camp had seen coming before kick-off.
"I was sitting there thinking I was going to go home and it was the worst feeling," he said.
"But I don't think we were complacent at all leading up to it. That's the weird thing about it. Leading up to it we were playing very well but then in the game we panicked a bit.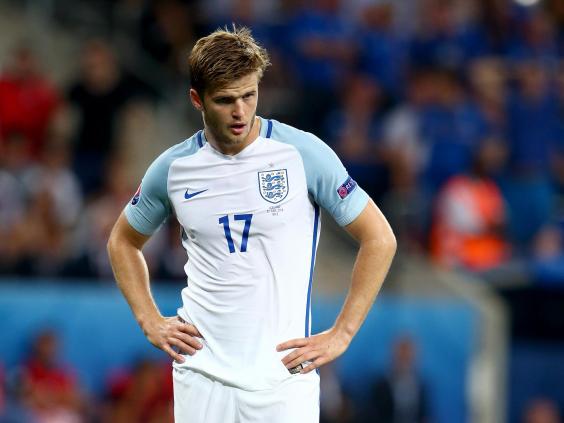 "We scored early on and we were completely in control. Then they scored straight away from the long throw and that was a massive mistake because you could see them all realising they could score against us.
"It was a massive changing point and we should have just trusted ourselves to get it back. Panic set in and when everyone realised it was happening by then it was too late."
Roy Hodgson's England career lasted just a few minutes after the final whistle but Dier's agony was mixed with the bittersweet pleasure of watching friends and former team-mates go on to win the tournament.
Dier moved to Portugal when he was seven and remained there as part of Sporting Lisbon's academy when his parents returned to England.
"At Sporting I played with Rui Patricio, the goalkeeper; Cedric who is at Southampton now; Adrien (Adrien Silva) the midfielder; William (Carvalho) the midfielder; Joao Mario who is at Inter Milan now and I played against André Gomes, who is at Barcalona," he said.
"Portugal started off quite badly, they drew with Iceland in their first game but they got better and better and they had a fantastic belief about them. I felt like they believed they were going to do it and that's what counts."
Could Dier have worn the red shirt of Portugal instead of England? He had certainly lived there long enough to qualify.
"When I was younger they spoke to Sporting about it but nothing really came of it," he said. "I was very happy they won it – if England can't win anything then I want Portugal to – but never once did I think 'I should be playing for Portugal'."
In any case Dier is not a fan of sporting nation-swappers like Spain's Brazil-born striker Diego Costa.
"I'm one hundred per cent English," he said. "A lot of Brazilians play for Portugal and they're not Portuguese. When I was growing up I wasn't a big fan of that. I always had the idea that I would play for England. I'm fully English but Portugal was my home."
Spain are certain to provide a sterner test than Scotland, who squandered several inviting opportunities at Wembley, but though Dier is a defensive midfielder whose job is to protect the back four he was keen for his team-mates to take the game to the former world and European champions.
"Obviously results are what count in senior football but performing the right way as well is important," he said. "If we defend for 90 minutes and score a last-minute winner then probably everyone will be happy but that's not my way of thinking that we've done well.
"We will have to be aggressive, show character and confidence and be brave – that's the most important thing to me."
Read more at independent