French President Emmanuel Macron has called on Europe and the US to urgently send up to 5% of their coronavirus vaccine supplies to developing nations.
The vast majority of vaccinations have been administered by high-income countries so far.
Mr Macron proposed his plan to address the imbalance ahead of a G7 virtual summit of world leaders on Friday.
The White House has said US President Joe Biden will announce a pledge of $4bn (£2.8bn) in funding for a global vaccine-sharing scheme, known as Covax.
What did Macron say exactly?
"We're not talking about billions of doses immediately, or billions and billions of euros," Mr Macron told the FT.
"It's about much more rapidly allocating 4-5% of the doses we have.
"It won't change our vaccination campaigns, but each country should set aside a small number of the doses it has to transfer tens of millions of them, but very fast, so that people on the ground see it happening."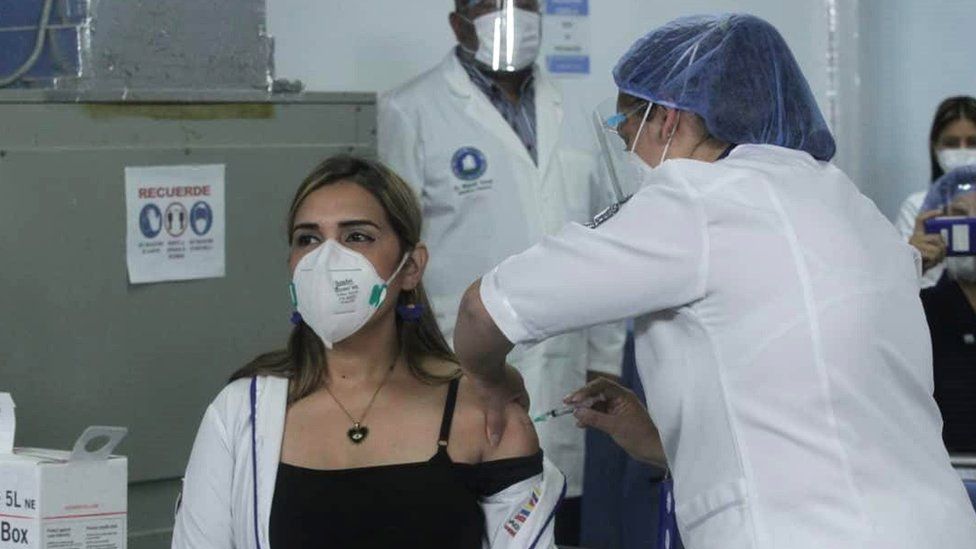 Mr Macron said German Chancellor Angela Merkel supported a European vaccine-sharing initiative, adding that he hoped to win the backing of the US as well.
In the absence of such a scheme, China and Russia were filling the gap, "paving the way for a war of influence over vaccines", Mr Macron said.
How did Macron's comments echo international concerns?
On Wednesday, United Nations Secretary-General António Guterres denounced the "wildly uneven and unfair" global distribution of Covid-19 vaccines.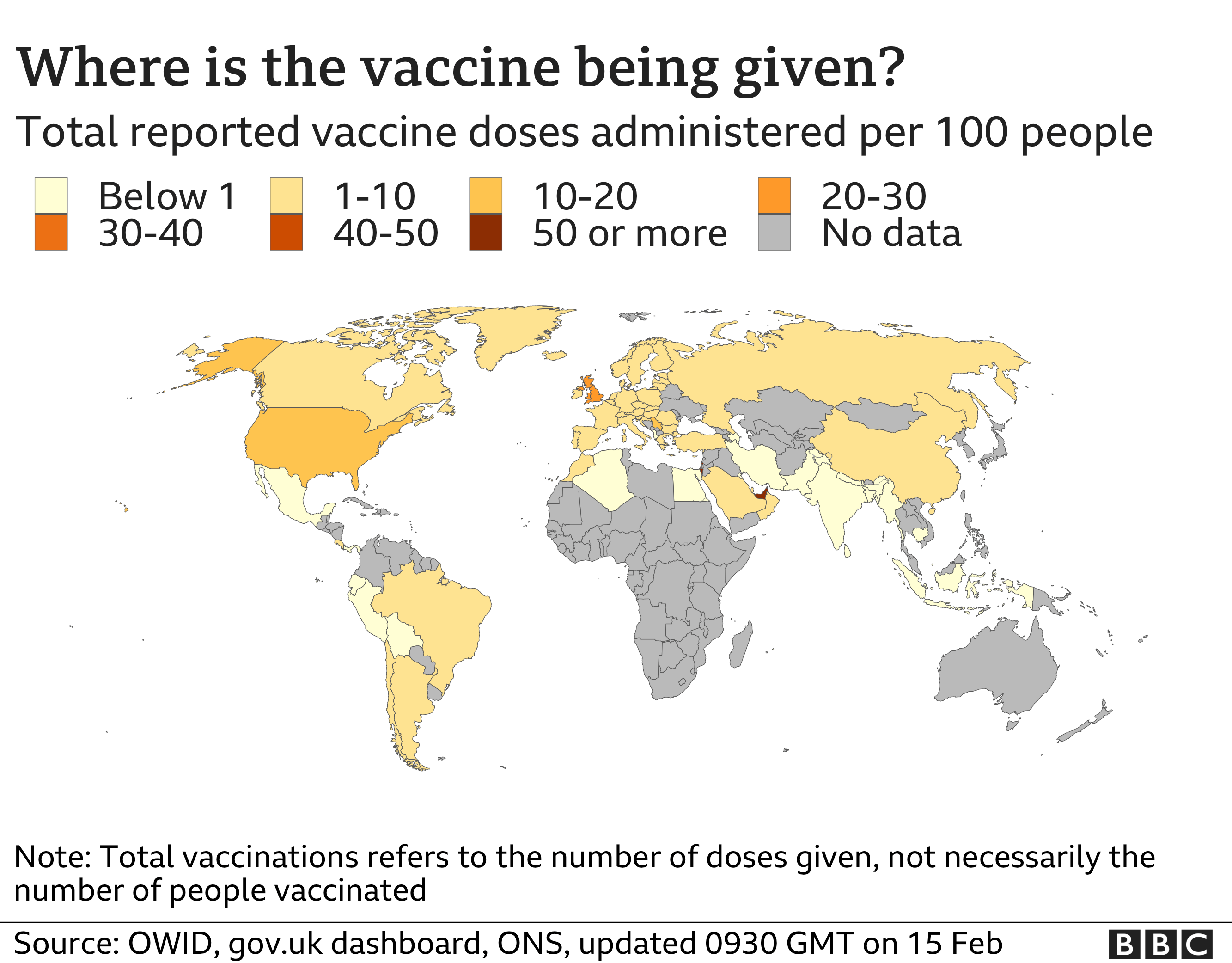 He said just 10 countries had administered 75% of all vaccinations worldwide, while 130 countries had not yet received a single dose.
Richer nations have been accused of hoarding vaccines at the expense of poorer ones.
Some high-income nations, such as the UK and Canada, have ordered enough doses to vaccinate their populations more than once.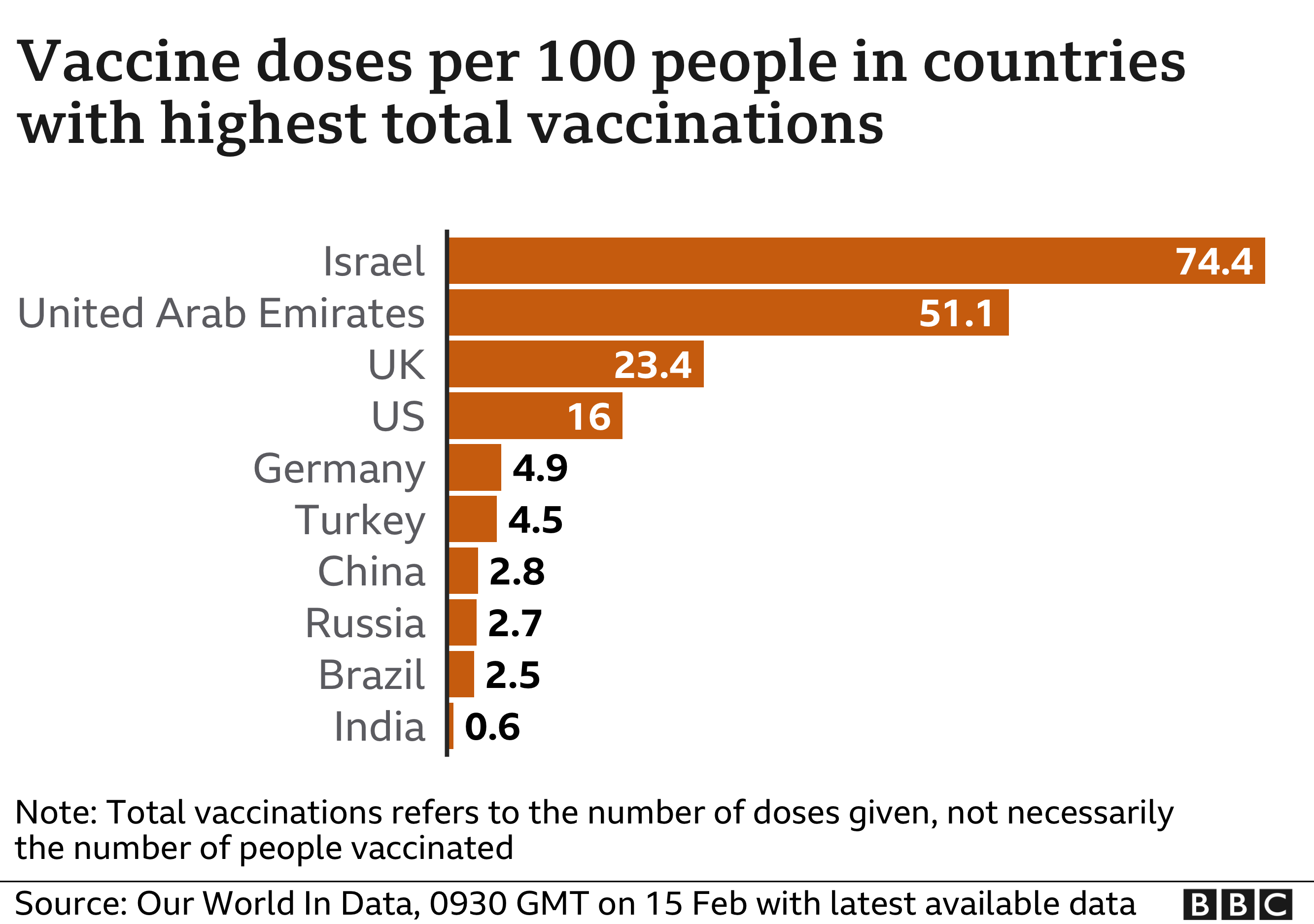 Health experts say that, unless vaccines are shared more equitably, it could be years before coronavirus is brought under control at a global level.
But at this week's virtual meeting of the G7 – a club of seven leading economic powers – world leaders are expected to acknowledge the vaccine deficit between high- and low-income nations.