The two candidates hoping to be France's next president are making a final push for votes on the last day of campaigning before Sunday's election.
Centrist Emmanuel Macron – who has a substantial lead in opinion polls – is visiting the southern city of Rodez.
His National Front (FN) rival, Marine Le Pen, met representatives of a police trade union on Friday morning.
Meanwhile Mr Macron has filed a lawsuit over online rumours that he had a secret bank account in the Caribbean.
He has strongly denied the allegations, which were mentioned by Ms Le Pen in Wednesday evening's rancorous final TV debate between the two contenders.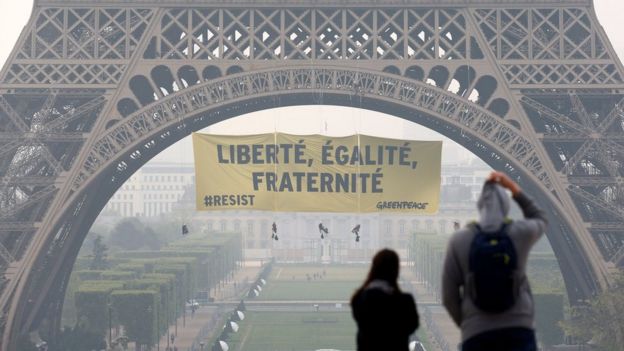 An opinion poll by the Odoxa Institute for France Info predicted Sunday's election would have the lowest turnout of any second-round presidential vote in France since 1969. The institute reported that far-left voters were particularly unlikely to vote.
A separate poll, carried out by Elabe for BFMTV and L'Express, found support for Mr Macron had risen to 62% among those who had decided how to cast their vote, compared to 38% for his far-right rival.
Mr Macron told French media on Friday that he had already decided who his prime minister would be, if elected, but implied that the person themselves did not know.
The prime minister would reflect the spirit of renewal he had built, he said.
He also said that he would introduce an element of proportional representation for elections to France's National Assembly within his first year in office.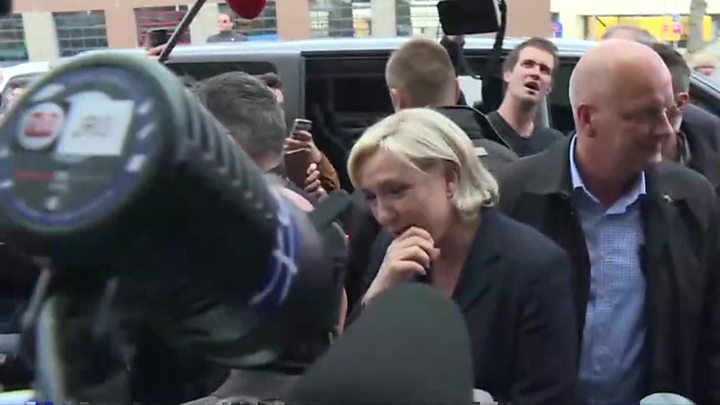 Ms Le Pen has already announced that her prime minister would be the mainstream nationalist Nicolas Dupont-Aignan, who was defeated in the first round.
Mr Dupont-Aignan said on Friday that Emmanuel Macron was "a dangerous candidate" for France.
Ms Le Pen, interviewed on RTL, said Mr Macron's decisions would lead to the dissolution of France, with "migratory submersion" and "social devastation".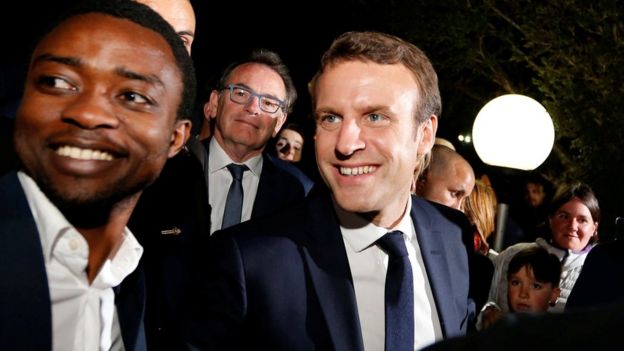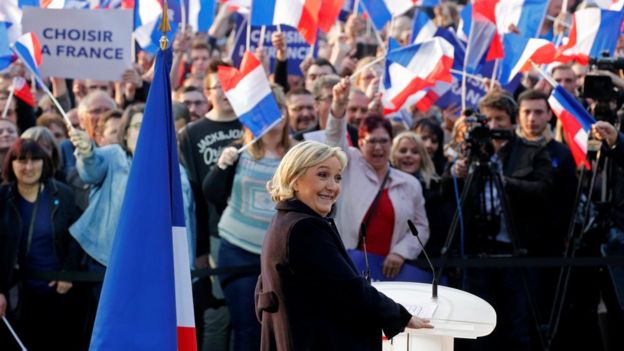 On Friday the campaign group Greenpeace unfurled a large banner with an anti-National Front message from the Eiffel Tower in central Paris.
The issues dividing Le Pen and Macron
Five things the French election has told us
---
Poll tracker
Read more at BBC.co.uk