The UK government has announced unilateral moves to ease the trade in plants from GB-NI.
Northern Ireland has remained a part of the EU's single market for goods which includes following EU plant health rules.
This has meant that soil from other parts of the UK cannot legally enter NI, causing difficulties for garden centres.
The government is now temporarily relaxing that rule.
It means that bulbs or vegetables that have been grown in soil can be sent from GB to NI with soil attached.
Plants grown in soil can also be moved with soil attached, provided they are from an authorised business meeting GB plant passporting requirements for soil.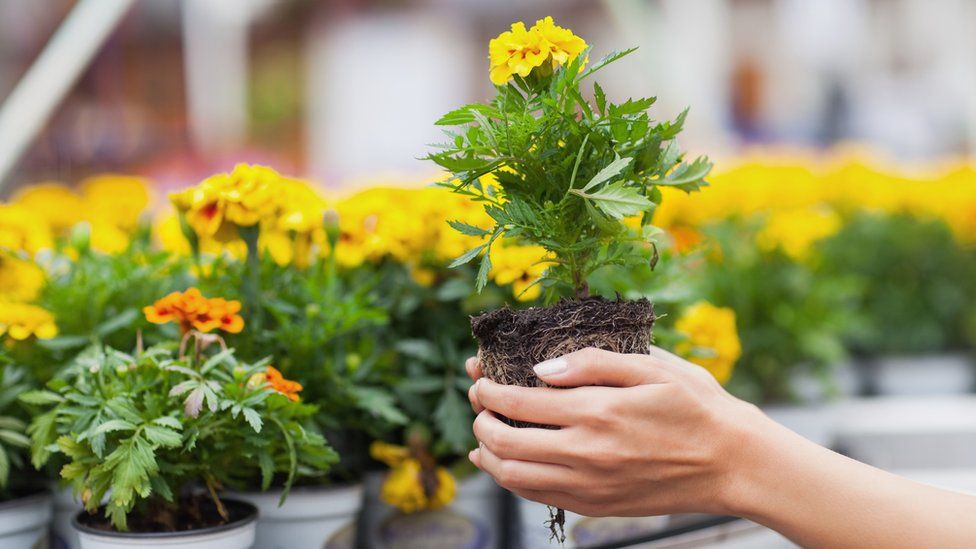 Plants moving in containers with growing medium attached can be moved from GB to NI where they meet the conditions which apply for GB plant passporting purposes.
Traders can move used agricultural machinery without the need for a plant health certificate, providing they have been washed to remove excessive soil and plant debris.
This means that machinery can still be moved if small amounts of soil remain.
The government said: "These temporary, practical arrangements recognise the need to ensure biosecurity on the island of Ireland is not compromised whilst addressing barriers which stop goods moving into Northern Ireland."
www.bbc.co.uk