The Algerian military jet came down in farmland close to an airport shortly after take-off, with the cause of the crash unclear.
A total of 257 people have been killed after an Algerian military plane crashed near the country's capital.
The cause was unclear and an investigation has been launched, the country's defence ministry said in a statement.
It added that ten crew members and 247 passengers – mostly soldiers and their relatives – died in the crash.
A number of survivors were being treated at an army hospital, the ministry added.
The jet came down in farmland close to Boufarik airport near Algiers and emergency services have been sent to the crash site.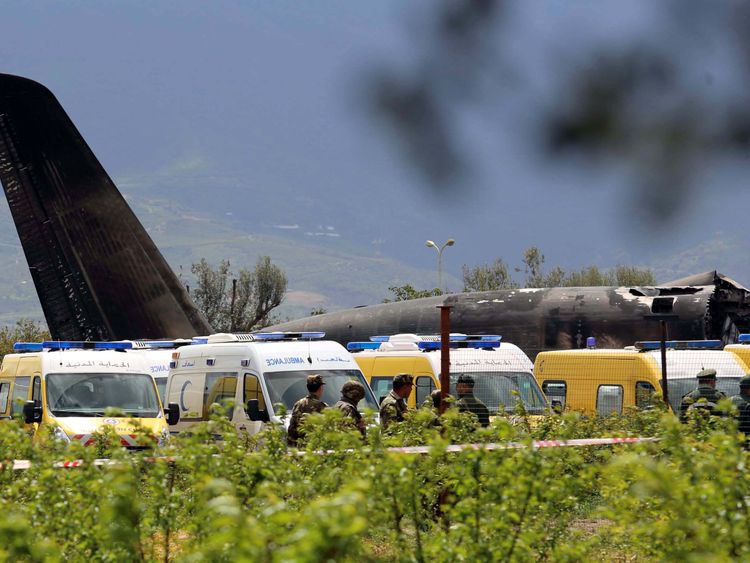 Black smoke could be seen rising near a motorway in footage broadcast on Algerian television, with a crowd of officials also visible in a field next to the crash site.
The tail fin of a plane could also be seen above olive trees, with smoke and flames billowing from the wreckage.
A row of white body bags could be seen on the ground next to the jet.
The country's state news agency said the Soviet-designed Il-76 plane was heading to Bechar in the south west of the country when it came down some 20 miles (30km) from Algiers soon after take-off.
Algeria has experienced a number of military and civil air disasters in recent years.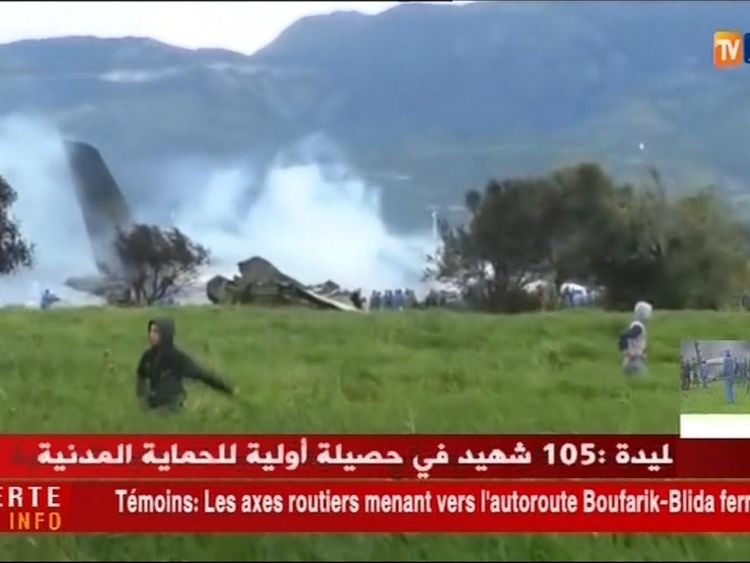 Seventy-seven people died in February 2014 when a military plane carrying army members and their families crashed.
Only one person survived after the C-130 Hercules jet came down in the mountainous Oum El Bouaghi region, with the crash being blamed on bad weather.
An Air Algerie passenger flight from Burkina Faso to Algiers crashed in northern Mali in July of the same year, killing all 116 people on board, 54 of them French nationals.
In 2003, another Air Algerie flight crashed on take-off after an engine caught fire. All but one of the 103 people on board died.
Source:news.sky.com