The Pentagon has reassured allies of its "ironclad" security commitments, after President Donald Trump cancelled its Korean military exercises.
Mr Trump made the announcement after Tuesday's historic summit with North Korean leader Kim Jong-un in Singapore.
The move is seen as a big concession to North Korea and appeared to take US allies in the region by surprise.
Meanwhile, North Korean state media said Mr Kim had accepted an offer from President Trump to visit the US.
KCNA news agency said Mr Kim had invited Mr Trump to visit Pyongyang "at a convenient time" and Mr Trump had also invited Mr Kim to the United States.
"The two top leaders gladly accepted each other's invitation," KCNA added.
In his first reported comments since the talks, Mr Kim said it was "urgent" to halt "irritating and hostile military actions against each other".
He said the two countries "should commit themselves to refraining from antagonising" each other "and take legal and institutional steps to guarantee it", KCNA reported.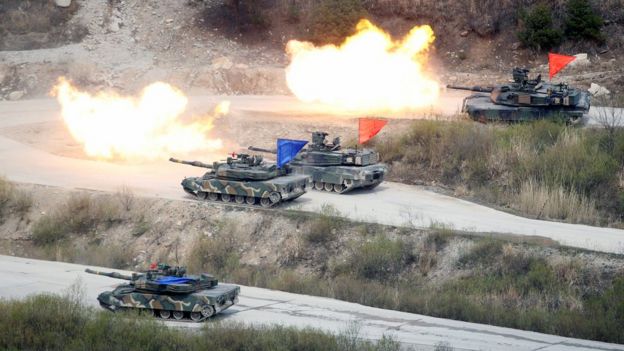 The Kim-Trump summit – the first such meeting between the two countries – centred on nuclear disarmament and reducing regional tensions. It concluded with a one-page agreement.
In the press conference afterwards, however, Mr Trump added another announcement: the cancellation of the military exercises.
The drills, often called "war games", are held in South Korea with local forces and US soldiers stationed there.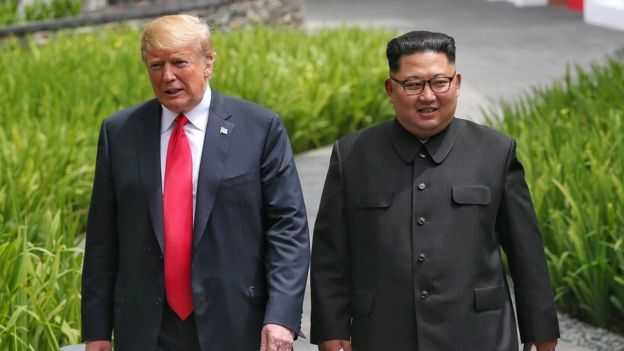 Mr Trump also said he wanted to bring US troops home – although he did not specify a timeframe.
He said the drills were "provocative" – even though the US has previously defended them – and there were suggestions that US allies had not been forewarned of this move.
South Korea's Presidential Blue House said it needed "to find out the precise meaning or intentions" of Mr Trump's statement.
South Korean President Moon Jae-in spoke by phone with Mr Trump for 20 minutes late on Tuesday, but an official readout of the call made no mention of military exercises, according to Reuters.
Did the Pentagon know?
The previous day US Defence Secretary Jim Mattis told reporters he did not believe that troop levels were on the agenda. When asked if he would know if such discussions were planned, he said, "Yeah, I sure would."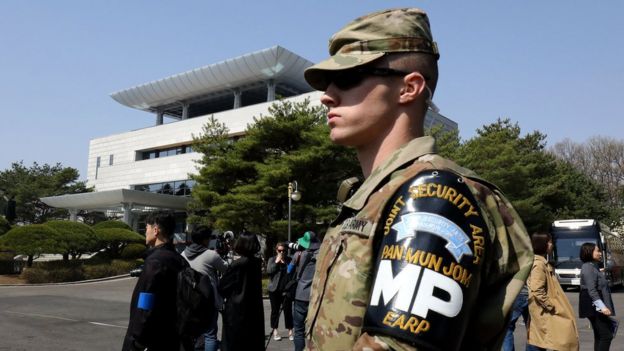 However, the Pentagon has since denied that Mr Mattis was caught off guard. He was consulted ahead of time, said Pentagon spokesperson Dana White.
In a statement sent to the BBC, she said: "Our alliances remain ironclad, and ensure peace and stability in the region."
What else has Donald Trump said?
In a flurry of tweets later on Tuesday, Mr Trump said there was "no limit" to what North Korea could achieve if it gave up its nuclear weapons.
He thanked Mr Kim for "taking the first bold step toward a bright new future for his people" and said the world had taken "a big step back from potential nuclear catastrophe".
Source: www.bbc.com