Pep Guardiola left sad but inspired, Gerardo Martino simply got fired and for Luis Enrique, well, he was just tired.
There is much more information to come on Luis Enrique's departure from Barcelona, and that will now proceed to leak fairly heavily from the city's two sports-only daily newspapers until the day he leaves and beyond.
But in the moment, with the coach having "stunned" his players after their win over Sporting Gijon, the main feeling is one of, well, not being stunned at all.
Rather, this felt inevitable.
Luis Enrique is a man who rarely felt particularly joyful despite having much reason to be so.
In his first year as Barcelona coach he won La Liga, the Copa del Rey, the Champions League, the European Super Cup and the Club World Cup. The only way from there is down and so it would turn out, but that barely tells the whole tale.
Barca were, for around two-thirds of his second season, the best team in Europe. But they fell apart at the wrong time, blowing a defence of their Champions League title and nearly managing to squander their huge buffer in La Liga. A league and cup double felt like a disappointment.
This season, the difficult third, has fallen further. There are still those games when they are irresistible and slice teams to shreds but the inconsistency has risen and those poor performances have appeared with greater and more concerning frequency.
"It's a decision that's very difficult for me, and very thought out, but I believe that I have to be honest and true to what I think," he said in a statement.
"In the pre-season I had a meeting with Albert Soler and Robert Fernandez in which I let them know in advance that there was the possibility I wouldn't renew my contract. They told me there would be no rush to take my decision.
"This moment has arrived. I announce it now."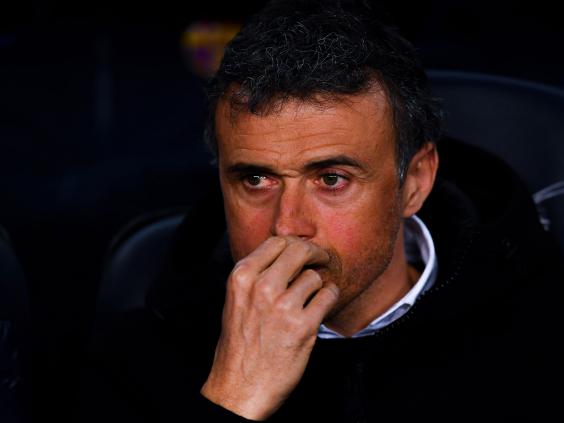 Not lacking in theatre, Luis Enrique touched on the main point here that this was not a surprise to those at the club. Robert Fernandez, the sporting director, has already scoped out replacements and many people at the club who used to confidently proclaim Luis Enrique would sign a new contract have, in recent weeks, stopped answering questions – swerving round them like Lionel Messi.
Luis Enrique's contract has been a minor issue – more so when the performances started to dip – but his stand-off was not even the most important one at the club. Messi, for whom talks continue but at a surprisingly snail-like pace, remains the man that Barcelona must tie down to secure their future. He is still the finest footballer on the planet and, as reports would have it, would like Jorge Sampaoli to become Barca's next coach.
Figures in the administration prefer Ernesto Valverde, while there are some who like Ronald Koeman but his candidacy is at times overblown by enthusiastic agents trying to facilitate the Dutchman in landing his dream job.
The club have months to decide on that, but until then it's Luis Enrique who will be in charge and his first task is to reverse a first-leg humiliation in Paris.
An early goal and who would bet against Barcelona?
The answer: anyone who has watched a lot of their games this season.
The next coach needs to fix some of the problems Luis Enrique is having with key players underperforming – most notably, Sergio Busquets – and being more tactically flexible. But he won't be able to fix the recruitment issues of the current regime, who spent north of £100m last summer and still entered the season with a central midfielder as their only right-back.
It is not just Luis Enrique who should be considering his future, with politics threatening to ruin the world-famous La Masia academy as different names jostle for power. The scouting network suffers from similar issues.
As a coach at Barcelona there's only so much you can do. For a long time, managing their post-Xavi transition, Luis Enrique did that well. He transferred the focus of the team from their midfield to probably the greatest front three modern football has seen and they won a lot of games.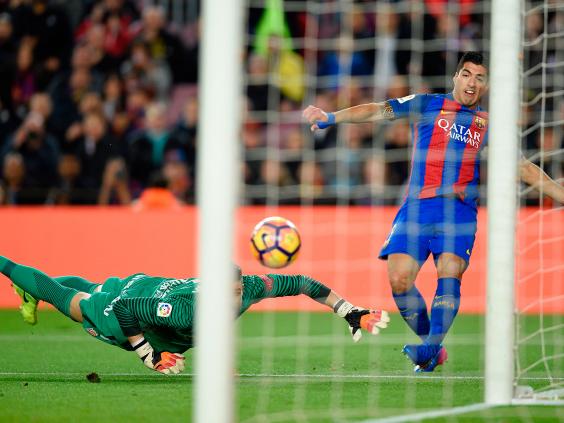 But as performances began to trend downwards and his already tense relationship with the media went in the same direction, the transfer of power from midfield to attack was seen as Barcelona's play losing its identity.
"The reasoning is that I live my job searching for solutions and this gives me little rest," Luis Enrique said of his decision to leave.
"I will need to relax and this is the main reason."
Three years under the intense microscope of FC Barcelona, with its political in-fighting and intense media scrutiny, would make anyone crave relaxation.
Luis Enrique has the medals, he's had the trophies and he served the club well.
Now he is just tired.
Read more at independent.co.uk