The home of both Porsche and Mercedes-Benz is Stuttgart. So when the Retro Classics show rolls into town, it's a sure-fire bet both brands will be well represented. So it proved at the 2017 event – but they weren't the only stars to shine at the thriving event.
The roll call of classics was eclectic in the extreme, from pristine supercars to vintage warriors. Want a taste of how varied it was? Under the same roof, you could one moment be staring a wonderful lime green Fiat X1/9, and a monstrous Pontiac Bonneville, then move straight onto a Ford Model T roadster and a Facel Vega Facel II.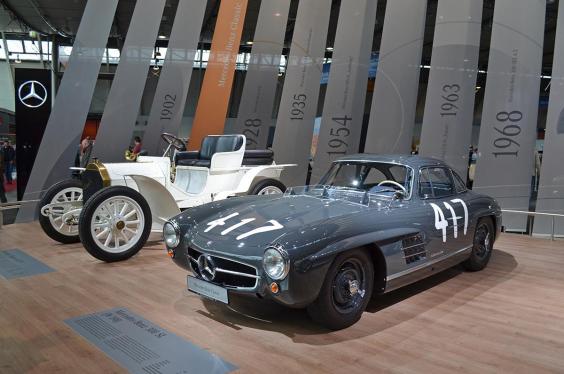 Lamborghini started out making tractors. You never see them these days – unless you're at Retro Classics. Naturally, it wasn't a stock Lambo tractor, either, but a tuned-up hot rod one. There was a Triumph Spitfire van and a Porsche 356 with a bodywork fully decked out in broken mirrors. We also took a shine to a mobile home powered by a BMW 501 V8 in the back.
A Fiat once given as a gift to Pope John XXIII was on show, as was an Italian Mini sporting a strikingly stripy paint scheme. The Mercedes-Benz R129 SL whose interior trim had been fully removed to show all the complex wiring hiding beneath was also worth a look.
Wearing all their clothes were the three Mk1 Volkswagen Passats the car's owners club had pulled together – all painted in the same Marino Gelb colour. Two of them were immaculate: one was in dire need of restoration. Helpfully, the club had lifted it onto a ramp and stuck plenty of plastic arrows on it pointing to the rusty areas that needed work.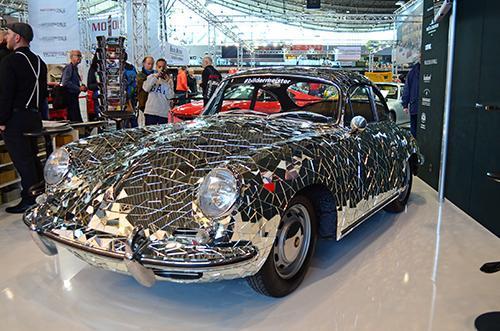 Another highlight was all the classic motorcycles on display, while the huge range of classic commercials made for yet another wonderful spectacle. Who could fail to be tempted by an early Mercedes-Benz Unimog? If that's not a reason to visit Retro Classics Stuttgart next year, we don't know what is.
Read more at independent.co.uk