All travellers – somewhere between the long airport queue to cattle class and a no-frills beach bungalow – fantasise about making their journeys on a private jet or spending sun-soaked weeks on a yacht in the Med. And while we're dubious about all those "travel hacker" stories where various bloggers claim to take round-the-world trips for peanuts, there are a few ways in which you can bag luxury experiences for less, and without having to amass thousands of complicated credit card points. Here are some suggestions for how to travel like the rich and famous on a more realistic budget.
Yachting holidays
Airbnb has a yacht comfortably sleeping four, available for just £100 a night all year round. The yacht can be used for long stays through to single-night visits and is equipped with everything you need including a fridge, cooker and kettle. The catch? It's in Southampton. For a considerably higher chance of sunshine, Antlos has a fleet of yachts across the Caribbean and the Mediterranean. A quick search for us brought up a six-person yacht in Antigua for £49 per person per night, and a yacht with skipper in the Aegadian Islands off the coast of Sicily for £62 per guest per night.
Five-star hotels
The HotelTonight app offers last-minute deals at hotels across the world up to seven days before departure. The app has partnered with more than 10,000 hotels across 28 countries and allows you to bag five-star accommodation at dramatically reduced rates. Many hotels offer special promotions based on your location. Next to Kensington Palace, we found the five-star Royal Garden Hotel for £280 a night (slashed down from £450), and the five-star sea-facing Hotel Barrière Le Majestic in Cannes, with a private beach, for £132 a night.
Various other booking sites including Secret Escapes and Voyage Privé offer large discounts to members who sign up free with their name and email address, while other hotel booking sites such as Lastminute.com allow you to book mystery luxury hotels for up to 40 per cent less than the usual price. Hotels are also incredibly accommodating to those with high numbers of followers and friends on social media, with booking sites such as Hotelied giving up to 50 per cent off stays at high-end properties to people who are active on social media. I found that my 1,860 combined Facebook friends and Twitter followers earned up to a $75 discount per night.
Lastly, the ultra-luxurious Viceroy Sugar Beach on St Lucia (a celebrity favourite, where Matt Damon renewed his wedding vows in 2013) is currently offering a "Brexit basher" deal until 31 December 2016 (for travel up to 31 October 2017), where room rates, activities booked through the hotel, plus spa treatments and meals at the hotel are frozen at pre-slump rates. For £353 a night, guests even get butler service and a private plunge pool.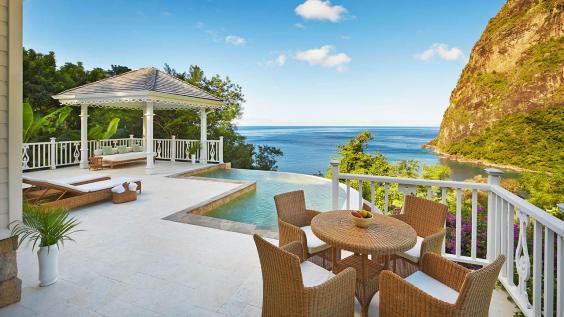 Private jets
Private jet sharing services, many billing themselves as the "Uber" of private aviation, are on the rise – though we're yet to see one hit the market that's genuinely affordable. Still, the prices aren't deliriously out of range if you're comfortably off as opposed to filthy rich – JetSmarter, which launched in the US in 2013, can fly you on a six-seater craft between London and Paris for around £500. This year, the company also introduced routes between London and Ibiza, London and Moscow, and London and Milan. You can book seats with JetSmarter either on a pay-as-you-go basis – at the tap of an app, of course – or sign up for an annual membership of $9,000 (approx. £7,240), which gets you unlimited travel so long as there's a spare seat going when you want to fly.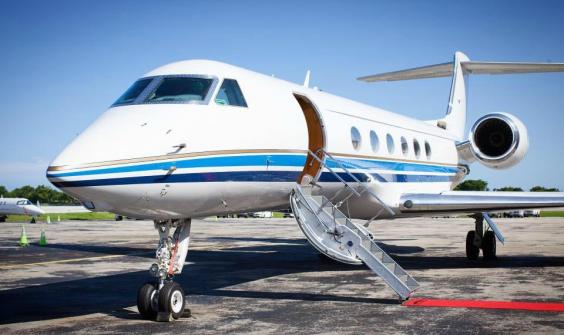 Flight upgrades
Frequent flyer programmes are notoriously difficult to extract value from, but even if you don't fly frequently, it'll up your chances of getting an upgrade if you already have a relationship with the airline. Being the very first to check in or one of the last to check in also helps if the flight's overbooked – although being last to check in does risk not being able to get on an overbooked flight. Check websites such as Seat Guru and Seat Expert to see if your flight's full – if it is, that's more leverage if you're planning on trying to negotiate an upgrade on a full flight.
It's also possible to get big discounts for on-the-day upgrades at the ticket desk. If you've tried dressing smart, asking nicely and telling airline staff it's your honeymoon to no avail, change tack and look for deals on upgrades before you travel. This still entails being able to spare a decent wad of cash, though; for example, British Airways is offering free upgrades to sample the Egyptian cotton sheets and champagne in first class one-way for its business class customers until 11 December – which could save you a few hundred (or thousand) pounds, depending on the route.
And, finally, if you can't quite stretch to business class on the plane, you can at least wait at the airport in style. Numerous airport lounges allow entry if you pay a small amount on the door; the No.1 My Lounge at Gatwick offers self-pour bar, snacks and premium security lane access for just £20.
Read more at independent