One minute everyone is stock-piling cupcake tins and perfecting their frosting skills, the next cupcakes are old news and ramen is the food of the moment.
So, what causes what we eat to shift so drastically – and what does it say about society at the time?
Changing attitudes towards grub are hardly a new thing, says Daniela Walker, Insight Editor at The Future Laboratory trend consultancy. What has shifted into a higher gear, however, is the speed as the internet makes trends more accessible, globalised, and easier to replicate.
"Ten years ago you'd be hard pressed to find people in the UK that could pronounce the word Sriracha, and now it is on almost everyone's shelf as the hot sauce du jour.
"A man foraging in Norway becomes known as the chef behind the world's greatest restaurant, and that publicity allows other people to mimic Rene Redzepi's approach," she continues, referring to the two-Michelin-starred Noma chef.
Walker is also careful to differentiate between trends and fads. While healthy eating is a trend, the rush to pack everything from tea to pancakes with matcha powder is a fad.
Want to learn more about food in the decade you – or your grandparents – were born? Scroll down for a rundown of food trends of the past century by Professor Rebecca Earle, a food historian at Warwick University.
1920s – Industrial Food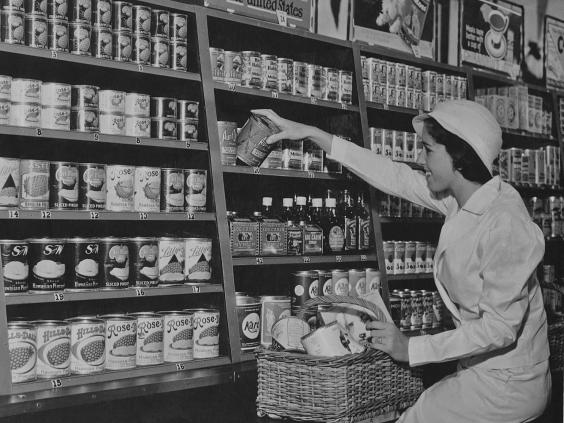 Tinned lamb's sweetbreads. The recipe for lamb's sweetbreads in a 1920s edition of Mrs Beeton's classic cookery book begins: 'drain and dry 1 tin of lamb's sweetbreads'.
Recipes for sweetbreads featured in the very first version of Isabella Beeton's cookbook, in 1861, but the Victorian Delia assumed the cook would use fresh sweetbreads.
Tinned sweetbreads were one of the marvels of the wave of 'industrial food' that had swept over Britain in the decades since the publication of Beeton's original Book of Household Management.
Today virtually all the food eaten in Britain is processed, packaged, or branded, even if tinned sweetbreads have, perhaps mercifully, vanished from the scene.
1930s – Public Health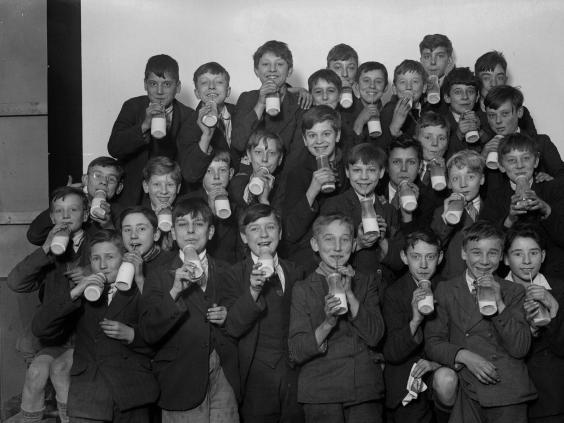 In 1934 the 'Milk for Schools' scheme began supplying school children with a daily serving of milk.  (Prior to this less than 4% of the poorest Britons routinely drank milk at breakfast.) As a result, milk consumption among school children more than doubled, the height of twelve-year old London schoolboys increased by three inches, and, according to a report by the Milk Nutrition Committee in 1938-9, their performance in lessons improved markedly. The Milk for Schools programme was an early instalment in the creation of the welfare state.
1940s – Patriotic Eating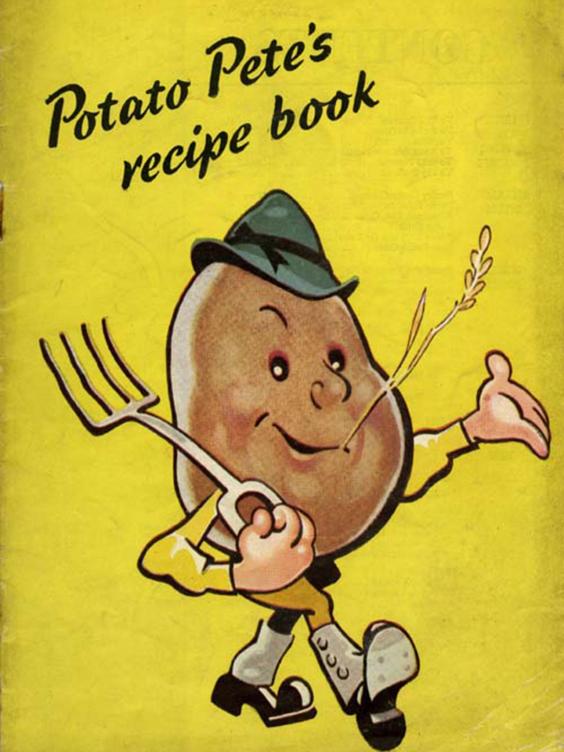 'Potato and Vegetable Pie': 1 lb. raw potatoes, 1 lb. mixed vegetables, salt and pepper, 1T. finely-chopped spring onion, 1 oz. dripping, stock or gravy.  This worthy dish is from Potato Pete's Recipe Book, a leaflet published by the Ministry of Food in 1940. The book featured a somewhat louche cartoon potato named Pete who invited housewives to 'follow me and I'll show you a thing or two'. Potatoes were one of the winners of World War Two.  Convinced that the potato offered a healthy and nutritious substitute to the increasingly unavailable meat, the government pushed potatoes hard.
As the historian Lizzie Collingham has shown, potato production increased a staggering 87%, with the result that Britain actually produced more potatoes than it could actually eat.
Recipes like this one hoped to help home-front cooks deal with the potato glut, while keeping up morale.
1950s – Postwar Gloom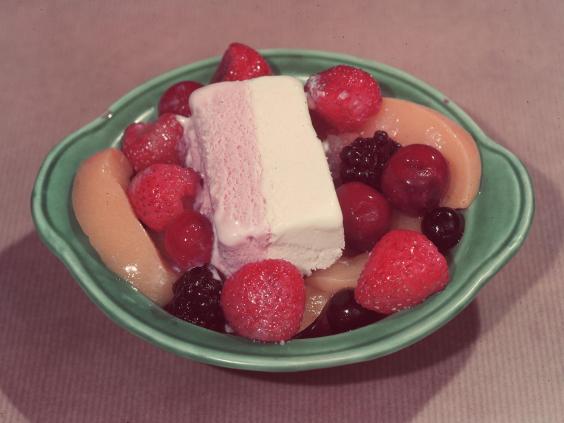 For the postwar generations a tin of Del Monte pineapple was a little ray of sunshine in dreary 1950s Britain.  As one Coventry resident recalled nostalgically, 'Oooh I remember tinned pineapple, and that Carmen Miranda!  We needed something to cheer us up and they did'. Tinned pineapple, like the fruit-hatted Brazilian bombshell (actually from Portugal . . .), offered a welcome distraction from the challenges of rebuilding war-ravaged Britain.
1960s – Italian Food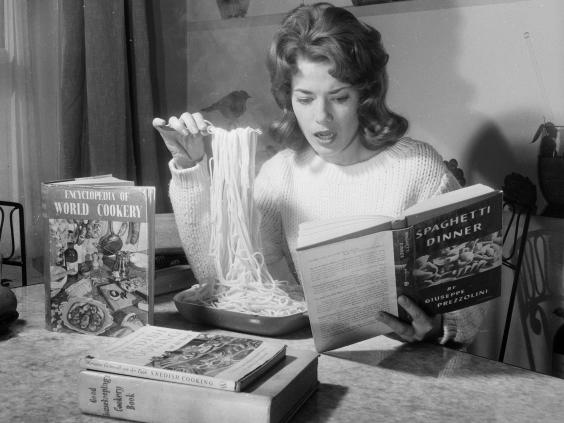 Ragù bolognese. Elizabeth David revolutionised British cookery. Beginning with her 1950 A Book of Mediterranean Food, she helped transform pasta from an exotic import—the 1963 edition of her Italian Food included a footnote that it was now possible to buy lasagne in Italian shops 'and sometimes in supermarkets'—to a commodity generating some £300,000,000 in annual UK sales. Pasta bolognese is now available in formats ranging from organic baby food to a flavour of crisps.
1970s – Britain Eats Out (in Chain Restaurants)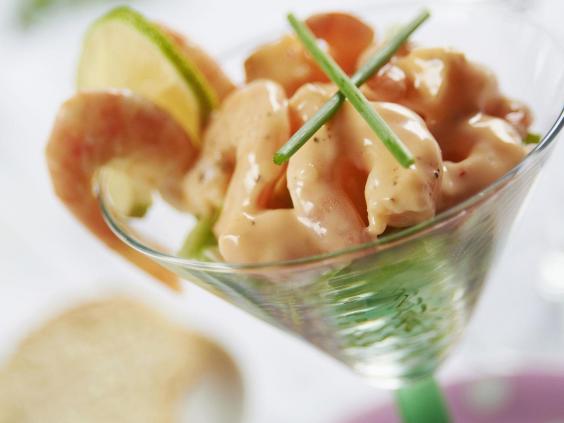 Prawn cocktail, steak & chips, and Black Forest gateau. This represented the height of sophistication in the late 1970s. Simon Hopkinson and Lindsey Bareham described this as 'the great British meal out'.  Available at eateries up and down the country, its popularity reflected the rise of chains such as the Berni Inns, where it reigned for decades as the most popular menu.
1980s – Indian Food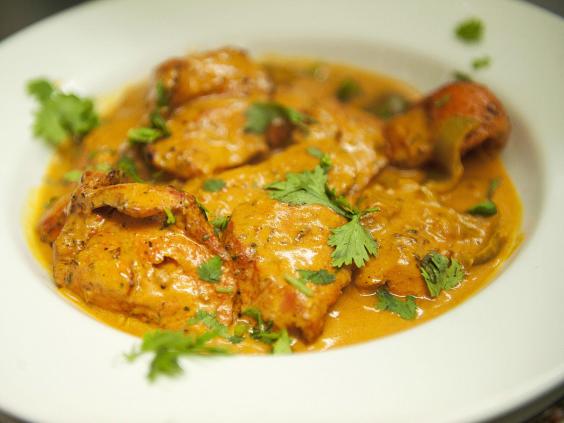 'Lemony chicken with coriander'. This delicious recipe from the BBC's 1982 Madhur Jaffrey's Indian Cookery caused a run on the nation's coriander supplies.  This television cookery programme, the first to feature Indian dishes, was a watershed in the visibility of Indian food in the UK. Reflecting the increasing numbers of immigrants from India, Uganda and elsewhere in the postwar years, Indian food was steadily gaining converts outside of these communities. In 2001 foreign secretary Robin Cook declared chicken tikka masala the national dish.
1990s – Conspicuous Consumption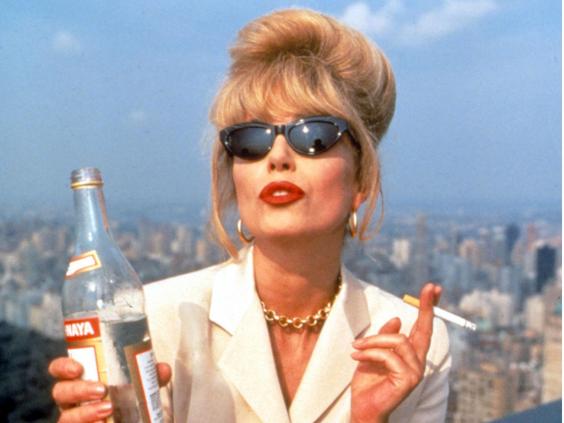 Bollinger was the favoured tipple of hooray Henrys, city fat cats and Edwina and Patsy, this champagne came to personify everything that was wrong with the early '90s. Black Wednesday, when interest rates reached 15%, helped sober us up. The wave of disgust with Loadsamoney excesses helped sweep the young Tony Blair to power.
2000s – The Coffee Revolution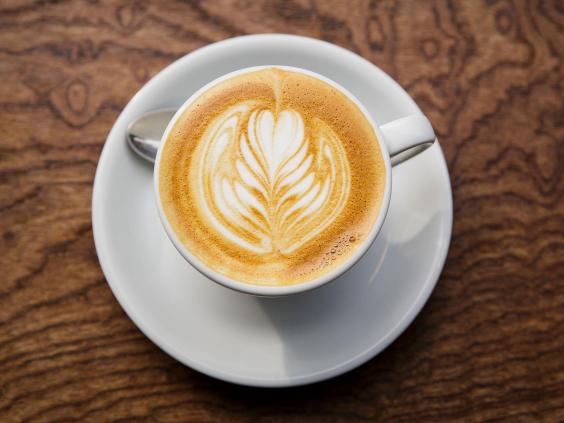 The designer coffee.  First came the Seattle Coffee Company, which despite its West-Coast name was based in WC2. Then in 1998 the genuinely-US company Starbucks blazed into the UK and coffee was never the same again. To the amazement of all, UK consumers were prepared to pay almost as much for a grande as for a pint. 16 years later, we've collectively swapped the bar for the barista.
2010s – Austerity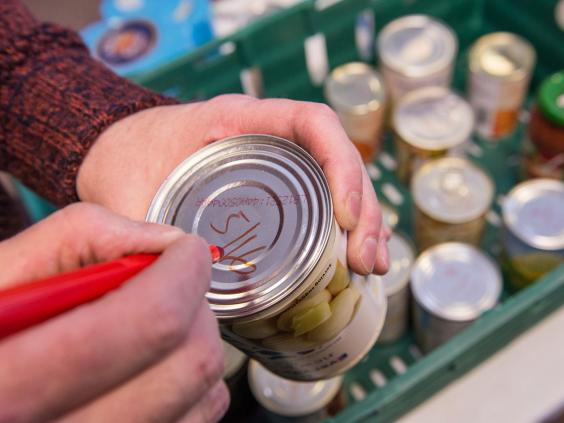 Over a million UK households now use food banks regularly. A typical parcel contains cereal, pasta, rice, beans, soups and other tinned foods, biscuits, and tea or coffee.
2020s – Sustainable Eating?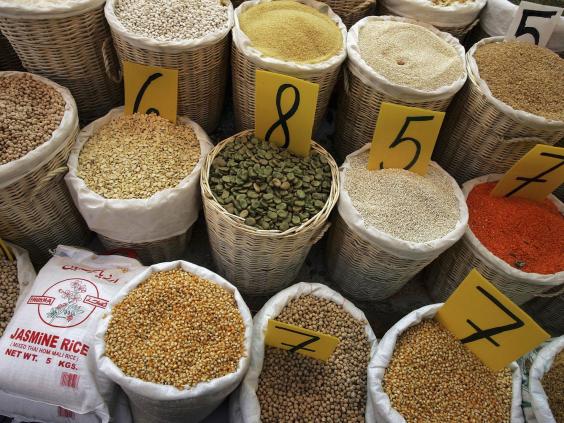 Lentils: 2016 is the UN's International Year of Pulses (had you noticed?).  Lentils are an nourishing, tasty, and highly sustainable, food, but global consumption has been falling steadily. We need to eat more lentils, not fewer. Here are some places to start: lentil and avocado salad, masoor dal, and bulgur wheat and lentil pilaf
Read more at independent