The prime minister has urged the US to reconsider giving a diplomat's wife immunity after she left the UK despite being a suspect in a fatal crash.
Anne Sacoolas is wanted by police over the death of motorcyclist Harry Dunn, 19, in Northamptonshire on 27 August.
The US State Department said diplomatic immunity was "rarely waived".
Boris Johnson said the UK would speak to the US ambassador and "if we can't resolve it then… I will be raising it myself with the White House".
UK Foreign Secretary Dominic Raab, who has already urged the US Embassy to reconsider, raised Mr Dunn's case in a conversation with US Secretary of State Mike Pompeo.
A spokesman for the Foreign and Commonwealth Office said Mr Raab "reiterated his disappointment with the US decision and urged them to reconsider".
Under the 1961 Vienna Convention, diplomats and their family members are immune from prosecution in their host country, as long as they are not nationals of that country. However, their immunity can be waived by the state that has sent them.
Ms Sacoolas left the UK despite telling police she had no such plans.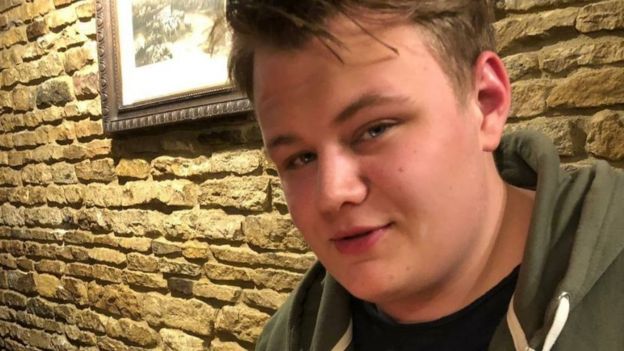 Speaking during a visit to a hospital in Watford, Mr Johnson said: "I think everybody's sympathies are very much with the family of Harry Dunn and our condolences to them for their tragic loss.
"I must answer you directly, I do not think that it can be right to use the process of diplomatic immunity for this type of purpose.
"And I hope that Anne Sacoolas will come back and will engage properly with the processes of law as they are carried out in this country.
"That's a point that we've raised or are raising today with the American ambassador here in the UK and I hope it will be resolved very shortly.
"And to anticipate a question you might want to raise, if we can't resolve it then of course I will be raising it myself personally with the White House."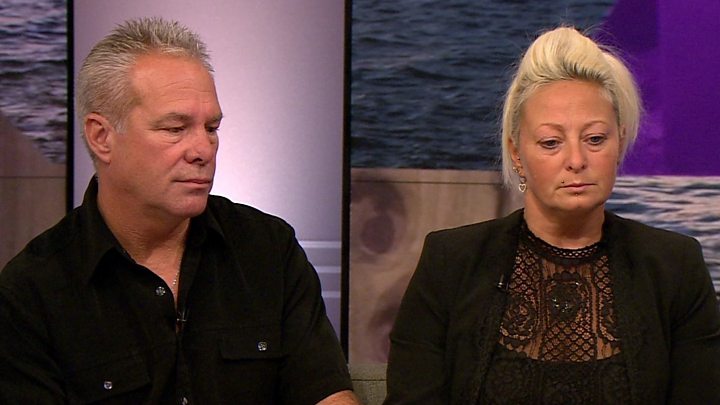 Both Northamptonshire's chief constable and police and crime commissioner have already urged the Americans to waive Ms Sacoolas's diplomatic immunity.
Mr Dunn died in hospital shortly after his Kawasaki motorcycle was involved in a crash with a Volvo XC90 at about 20:30 BST near the RAF base at Croughton.
Chief constable Nick Adderley said based on CCTV evidence, officers knew that on the night of the crash a vehicle had left the base "on the wrong side of the road".

Analysis
Gary O'Donoghue, BBC Washington Correspondent
The appeal from Boris Johnson will undoubtedly be heard at the White House.
But I think it's unlikely the Americans will change their mind. This happens on a reasonably regular basis around the world – when diplomats get into serious situations and don't face the law.
We understand the diplomat and his wife had only been in Britain for three weeks. On the face of it that sounds like something that has been brought to a premature end, presumably in connection with what happened.
I think the slightly distasteful thing is that apparently Ms Sacoolas promised to stay and co-operate but then left. But we don't know the circumstances around that because we haven't heard her side of the story.
www.bbc.com