Kimi Maxwell from Perth Australia was diagnosed with breast cancer in 2013 while pregnant with her second child.
After having a double mastectomy while still expecting she decided to pose for a commemorative photoshoot to celebrate beating cancer.
The brave mother posed with her biceps flexed and the words 'I survived' written on her chest while an arrow pointed down towards her pregnant belly reading, 'So did I.'
Kimi shared the raw and intimate photos of herself in the hopes of bringing awareness to the impact of breast cancer, specifically during pregnany.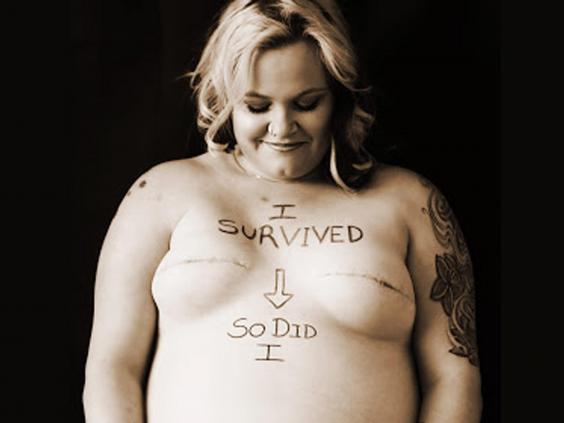 The images were taken by photographer Nikki Fisher Holmes, who decided to post the pictures on Facebook via Australian mummy blogger Constance Hall's page in a bid to share Kimi's story.
She wrote, 'I think Kimi is your kind of queen and deserves the recognition…I took this photo of Kimi when she was pregnant and had been battling breast cancer…she wanted to bare all to raise awareness.'
Read more at independent