Once a treasure trove of Unesco-registered rare books, the central library of the University of Mosul is now a blackened husk, full of ash.
Less than a year after it captured the city in the summer of 2014, Isis all-but destroyed the building and burned its books. University professors and officials were forced to flee – but one man, Mosul's librarian-in-exile, is still fighting for its survival.
A historian who taught at the university before it fell to Isis, he is the author of the "Mosul Eye" blog documenting life in the occupied city and, as a result, cannot be named for security reasons.
Speaking exclusively to The Independent, the historian said he hopes to collect at least 200,000 books, largely from international donations, to rebuild the university's central library and others across the city.
He described the period shortly after Isis entered Mosul, but before he was forced to flee, when a meeting was called for faculty at the university.
"One of the instructors said to an Isis member appointed to the university: 'What do we do with Shakespeare's books? We need them to teach students English.' The Isis member replied: 'And what would Shakespeare offer to Muslims?'.
"From that moment I realised what Isis was up to," he told The Independent.
Isis ransacked the university library not long after. In 2015, reports said more than 100,000 rare manuscripts and documents spanning centuries of human learning were destroyed, including some which were registered on a Unesco rarities list.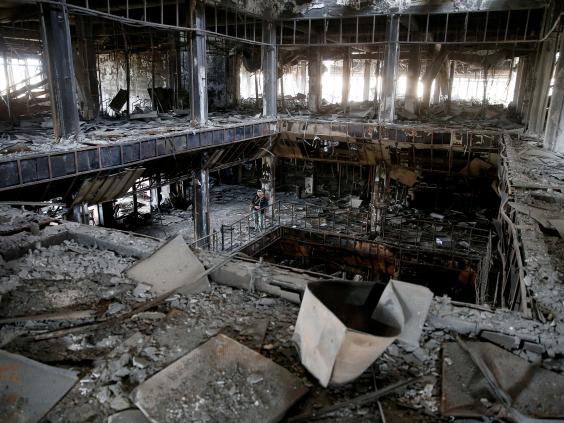 For the historian, the destruction of his country's knowledge and culture was "devastating", and he warned the loss to Iraq's history was "dire".
"Manuscripts that document the most important and critical phase of the history of modern Mosul may not be ever recovered. There will always be a black hole in the history of Mosul and Iraq as a result," he said.
"The university's central library was my second home. It used to house a wealth of rare publications and unique manuscripts that were available nowhere else."
Over the two and a half years that followed Isis' capture of the city, smaller libraries in Mosul were repeatedly targeted and looted.
Controlling knowledge to reaffirm its grip on power, Isis aimed to "cleanse the libraries of all blasphemous literature and knowledge", said the historian.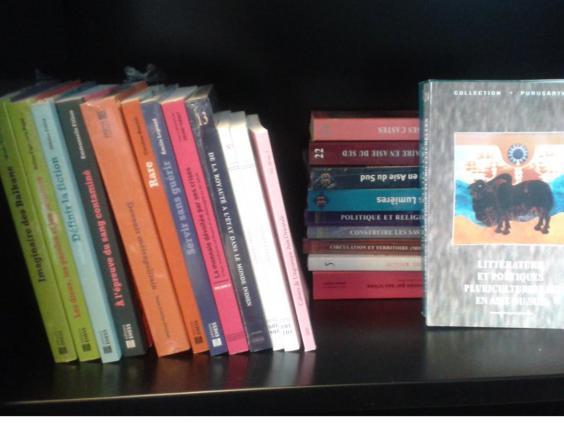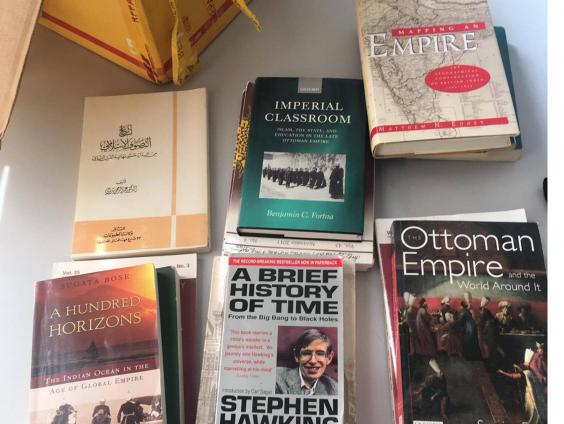 Students, professors and residents of Mosul made several secret attempts to save the city's manuscripts and hide them away from Isis' reach but, the historian said, it was hard to estimate how much survived.
Now, he is turning his attention to the future, with a worldwide call for donations of books and publications of all kinds, about any subject and in as many languages as possible.
The books are being collected in the relatively secure Iraqi city of Irbil, where they are sorted, labelled and prepared for a more peaceful time when the libraries can be rebuilt.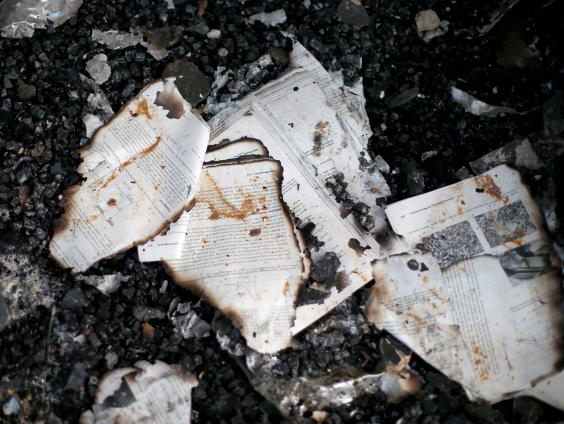 "Voltaire said once, 'let's read and let's dance; these two amusements will never do any harm to the world'. This is how we will create the future of Mosul," the historian said.
From music and literature to history and science, the Mosul Eye's founder said teaching people about experiences of liberty and democracy around the world will help to fight extremism.
He recognises people have other concerns. Last week alone, more than 40,000 were displaced amid the heaviest clashes yet between Iraqi forces and Isis fighters, since the start of a new push to regain control of the city.
Despite the immediate need for food and medicine, he said he believed that by collecting books now, he could start to give hope to future generations.
About 200 books have already been donated but many more could soon be shipped to Iraq from the French port of Marseille.
A small NGO called Solidarity and Cooperation in the Mediterranean (Entraide et Coopération en Méditerranée) has pledged to ship 20 tonnes worth of books in a container, which would travel from Marseille to the Iraqi port of Basra, off the Persian Gulf.
Mohamed Hermi, founder of the organisation, which was previously called Read and Cure (Lire and Guérir), said: "The only thing that can cure the evils of society are books and learning. Books are the weapon to fight against all cancers of society.
"In order to fight against intolerance, racism, anti-semitism, extremism and radicalism, society has to read, read and read.
"We work with lots of organisations and schools in the area and we have loads of books, that's no problem. Working out how to transport the books through Iraq is more difficult," he said.
The organisation will send novels, school and children's books, history and geography books in French and in English.
When he returns, the historian dreams not only of building up Mosul's central library, but also developing an opera house and school of music and the performing arts. In his way, he hopes, he can fight for the city's cultural survival, even as Iraqi soldiers battle to secure its future.
Read more at independent.co.uk