Police searching a cafe for a suspected victim of serial killer Fred West have found six "anomalies" they want to excavate.
Mary Bastholm went missing in Gloucester in 1968 and officers have been searching the cellar of the premises where she used to work.
Six parts of a toilet area are to be excavated, Gloucestershire Police said.
The force is in contact with West's son Stephen, who said his father admitted killing the 15-year-old.
Officers were contacted on 7 May by a TV production company who were filming at The Clean Plate cafe in the city.
West, who took his own life in 1995 before he could stand trial for the murders of 12 women and girls, was a regular at the cafeteria, then called the Pop-In Cafe.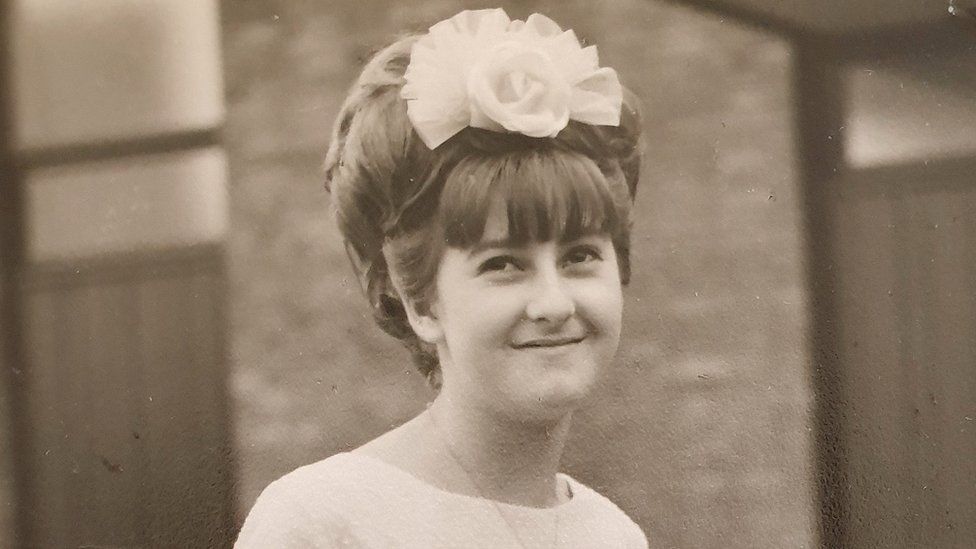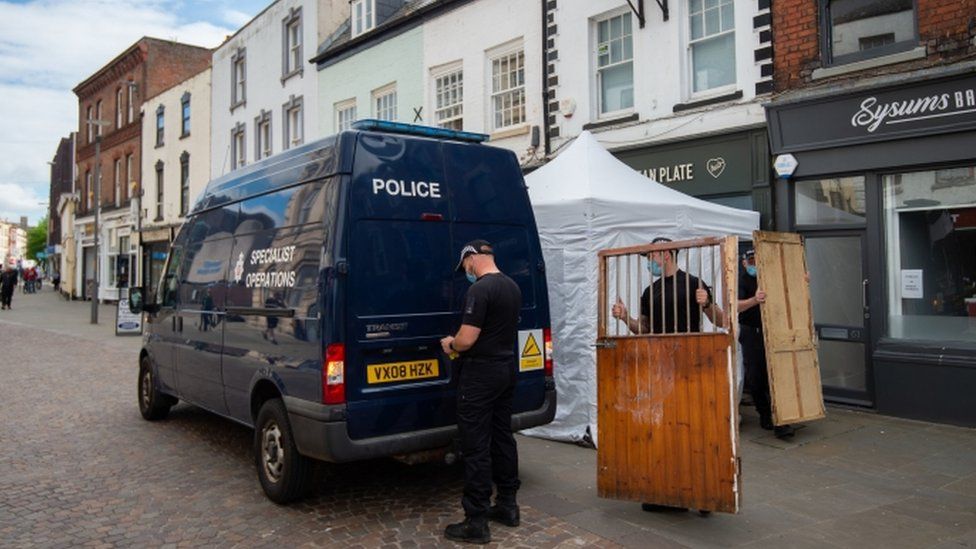 Initial searches of the cellar had revealed what looked like blue material. Miss Bastholm was wearing a blue coat, blue and white dress and was carrying a blue bag on the day she went missing, the force said.
Det Ch Insp John Turner said the excavations, due to begin on Wednesday, would reveal "once and for all" if the teenager's remains were buried there.
The deepest of the anomalies – thought to be voids or empty spaces in the building – is half a metre below the floor.
Each will be dealt with "carefully and painstakingly" one at a time by archaeologists and anthropologists over the next two weeks, Det Ch Insp Turner said.
He said: "My job as an investigator is to search for the truth and that's why we're here now, on behalf of Mary's family, to look in the basement and find out what is in there.
"I'm not saying that Mary is in there, what I am saying is, there was sufficient evidence from the production team to justify the search."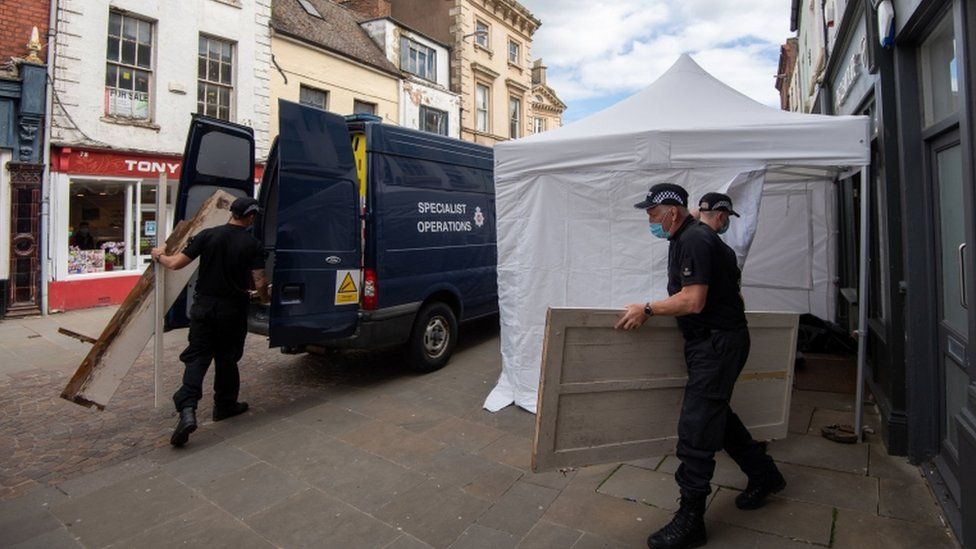 He dismissed media reports circulating on Monday evening that bones had been found as untrue and "unhelpful and hurtful to Mary's family".
Det Ch Insp Turner said since West and his wife Rose were arrested in 1994, there had "always been a story" in Gloucester about a link between Miss Bastholm's disappearance and the cafe basement.
"The trouble is we [the police] have to pick out fact from fiction," he said.
There are no immediate plans to interview Rose West, who was convicted of 10 murders in November 1995 and is serving life, but officers have spoken to Stephen recently, Det Ch Insp Turner, said.
It "could be a line of inquiry" if any significant finds are made.
"His father did say he killed Mary, just before his death," he said.
"However, Fred told a lot of lies to police during the investigation and this is the problem we have – picking out fact from folklore and conspiracy theories."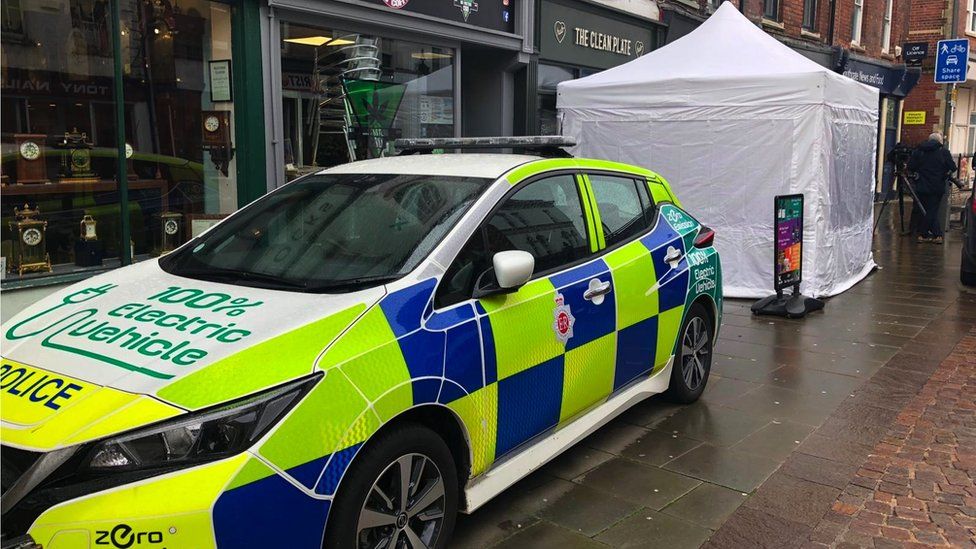 Det Ch Insp Turner said he had had lengthy discussions with Miss Bastholm's family in the past 24 hours.
"I cannot promise them what I am or am not going to find, but I have assured them I will do everything I can so that when we leave that basement, we will know for sure if Mary is or isn't there," he added.