A man who planned to bomb a railway line with a device made from fairy lights and a pressure cooker has been jailed for life.
Zahid Hussain, 29, from Birmingham, filled the appliance with 1.6kg of shrapnel and made "improvised igniters" from the festive decorations.
Hussain became radicalised reading books and websites in his bedroom.
He was convicted of preparing for an act of terrorism in May and sentenced at Winchester Crown Court on Monday.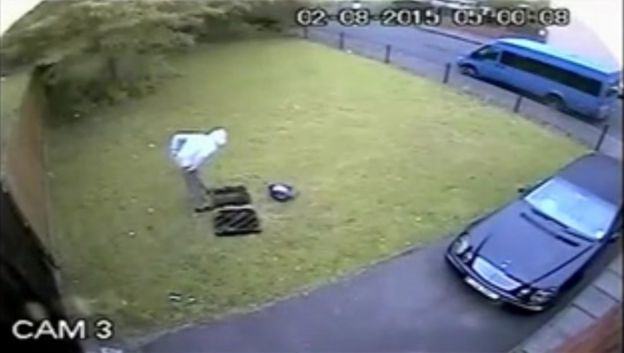 His trial was told he wrongly believed his non-viable pressure cooker "bomb" was capable of causing devastation.
In the days running up to his arrest, in August 2015, Hussain had made repeated visits to a section of the West Coast Main Line, which the prosecution said was to research a possible attack.
Following his arrest books on guerrilla warfare were also discovered, including one which talked of mounting attacks on railways.
His computer showed he had an interest in so-called Islamic State and events in Syria.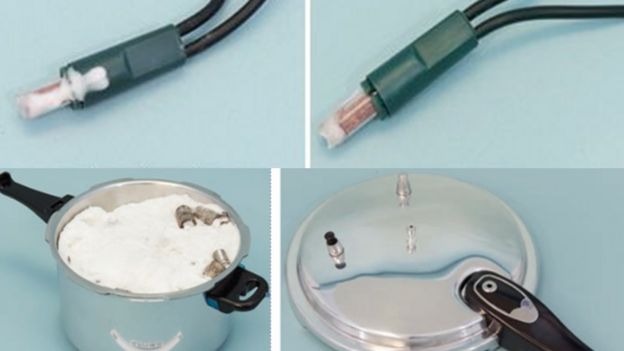 Sentencing "dangerous" Hussain, Mr Justice Sweeney said that had his device been viable, it would have been capable of causing a "significant explosion".
The judge concluded that on the evidence and reports of several expert psychiatric reports, Hussain had – during the time of the offence – and still did, suffer with paranoid schizophrenia.
The judge said a life sentence was "appropriate" in view of "the level of the danger that you pose, and the impossibility of predicting when it will come to an end".
Hussain will serve a minimum of 15 years.
Read more at bbc.co.uk