Etihad, the flag airline of the United Arab Emirates, has been accused by a British former pilot of spiriting one of his colleagues out of America in breach of his bail conditions following an alleged drunken rampage in a Chicago hotel.
Martyn Baylay, who has combined his work as a commercial pilot with a songwriting career that included penning a British entry to Eurovision, claims he was viciously attacked by an Etihad co-pilot, Saravdeep Mann, two years ago. Mr Mann is alleged to have set about the Briton with a bronze sculpture while yelling: "I'm going to kill you. You f***ing British bastard."
The alleged assault during a stopover in October 2013 led to Mr Mann leaving the airline. But the incident is now the subject of a damages claim in which Mr Baylay alleges that Etihad knew Mr Mann had alcohol problems and executives arranged in the aftermath of the incident for Mr Mann to be taken out of America despite knowing that the pilot faced criminal charges.
In papers laid before a Chicago court, Mr Baylay, 55, claims that the Abu Dhabi-based carrier had Mr Mann collected from the police station in the city where he was taken after his arrest and changed its flight schedule in order to return him to his home in the Gulf emirate.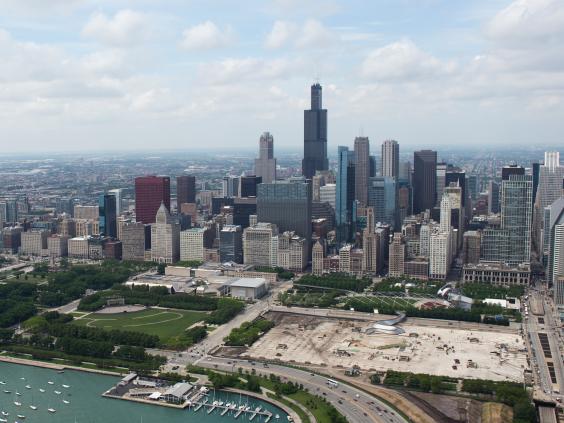 It is claimed that Etihad knew Mr Mann, an Indian national, would break the bail bond he had posted, which included an undertaking not to leave the Chicago state of Illinois without permission, when it helped him to leave the country.
Etihad told The Independent that it had not been made aware by the pilot of his bail conditions and had been following its policy of returning its staff to their home base to conduct an investigation.
In his claim, Mr Baylay states: "Etihad collected Mann from the police station and, eventually, Etihad got Mann out of the United States. In order to get Mann out of the United States as quickly as possible, Etihad had to reconfigure its flight schedule and pilot configuration."
The claim adds: "Any efforts by Etihad… to obstruct the prosecution of Mann (by getting him out of the United States or preventing Baylay from participating in the prosecution of Mann) may constitute a violation [of Illinois law on obstructing justice]."
The airline, whose name means "union" in Arabic, strongly disputes Mr Baylay's version of events, pointing out that the incident happened while both pilots were off-duty and it had played no role in securing Mr Mann's bail. Etihad said there had also been nothing in Mr Mann's conduct to raise concerns about his fitness to fly prior to the alleged assault.
The case nonetheless risks causing concern to Etihad, which has risen to become a major international carrier with annual revenues of £4.9bn since it was founded by royal decree just 12 years ago.
Mr Baylay, who left Etihad this summer and had previously flown with British Midland, is seeking substantial damages from the airline for alleged negligence and for personal injury from Mr Mann, a keen clay pigeon shooter who lists hunting and fishing among his interests.
The lawsuit has its roots in a night out on October 13 2013 when Mr Baylay, Mr Mann and two other members of the cockpit crew for an Etihad Boeing 777 were on a routine layover in Chicago following a flight from Abu Dhabi.
It alleges that Mr Mann drank heavily both before and during an evening meal at a Chicago restaurant, at times becoming "verbally belligerent" and expressing "anti-British and anti-American opinions".
Lawyers for Mr Baylay, a pilot for more than 20 years, said the Briton agreed to take a jacket left behind by Mr Mann when he left the restaurant early.
The claim states: "At approximately midnight, Baylay heard a knock on the door of his hotel room door and, checking the spy hole, Baylay saw Mann, who Baylay thought had come to apologise for his earlier behaviour and to collect the jacket he left behind.
"Baylay opened the door and, without any warning, was struck on the head with a bronze-bladed ornament… Baylay fell to the floor where Mann struck Baylay again on his leg. Mann then tried to strike Baylay a third time again on the head but Baylay managed to grab the weapon and Man fell on Baylay and said: "I'm going to kill you. You f***ing British bastard."
The alleged attack left the Briton needing hospital treatment for deep cuts to his head. He required further 82 days leave to recover from the physical and psychological effects of his injuries before returning to work until he decided to resign in August, some 22 months after the incident.
The pilot, who now flies for a budget airline, had originally aspired to becoming a musician and has written several hit songs, including "Come Back", Britain's entry to the 2002 Eurovision Song Contest. The tune, sung by Pop Idol finalist Jessica Garlick, came joint third – the highest place for a UK entry since.
Mr Mann, whose father-in-law is also employed by Etihad as a flight simulator instructor, resigned from the airline following his return to Abu Dhabi, according to the claim.
Etihad declined to comment on the details of the claim, saying it had not yet been formally served with the complaint.
In a statement, the airline said: "Etihad Airways takes its duty of care towards all its employees very seriously. Following the incident we provided Martyn Baylay with extensive support and assistance, allowing him time to recover and return to his flying duties.
"This incident happened while both pilots were off-duty. As soon as we were made aware of it, we simply arranged for both pilots to be returned to their home base in Abu Dhabi, so that we could conduct an investigation. This is standard airline policy."
It added: "The airline was not party to Mr Mann's bail documents and he did not make us aware of any bail conditions. Mr Mann did not fly for Etihad Airways again and left employment with the airline within a week of his return to Abu Dhabi."
Mr Mann could not be reached to comment.
Source: https://www.independent.co.uk