Hi Caroline! What have you been up to recently? I've just been practising, getting ready for Wimbledon, getting in great shape for that. That's what I've been spending my time on.
And are you running much at the moment? I am, yes, I do run a lot. Running has always been a part of my routine, I enjoy it, I think it's great.
How often do you run and what sort of distances do you cover? It really depends. I run every day – every other day I do a longer run, and then the other day is intervals. So maybe anything from 30 minutes to 1 hour 15/20 minutes. It really depends.
So when you ran the New York marathon [November last year, her debut, in 3hr 26min] in the middle of all your other training, were your coaches happy? Yes they just saw how excited I was about it, so they were for it, too. Obviously it's probably not the smartest thing to do in the middle of your career but at the end of the day if you are passionate about something, if you really want to do it, then they just are there to help me. It turned out well, I came out of it in great shape, and I just made sure to keep up my intervals as well.
Did you recover OK? I did, yes. It took me a day and a half and I was in heels at an event already!
Wow. I couldn't have done that. So, where is your favourite place to run? There are so many beautiful places. I love Central Park, it's just beautiful. But also anywhere close to a beach, or on the water. Just different runs for me is what makes it fun, if you do the same routes all the time then it gets boring.
Do you remember your first ever race? We had school sports days – I remember one race we did – I ran 9km [5.6 miles]. We had this circle and the big kids were supposed to run the big circle and the smaller kids the small one. But I wanted to run the most of anyone in the school. So I ran with the big ones and finished second, which I was pretty proud of. I was around 11 I think.
When people ask you for a training tip, what do you say? I think "have fun with what you do" is the most important thing. Because you can push yourself out, train, try and get fit but if you don't enjoy it, it's only going to last a certain amount of time. And mix it up, too.
What does your average training consist of? I do a lot of boxing training, strength, tennis obviously. A lot of core, back. I mix it up a lot.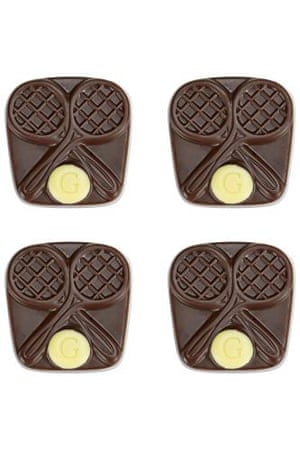 Do you ever struggle with motivation? Yes, I think everybody at some point does. You are tired and don't feel like it but at the end of the day I just think about what I'm aiming for, what I'm training for, and that gets me out of the door. Once you make the first steps it's fine – it's getting there that's the hard part.
How strict are you about nutrition? I know what's good for me and for my body – I eat what I want. I eat pretty healthily – lots of protein, vegetables, fruit. I do have a very sweet tooth, though, so I probably have something sweet every day, and chocolate is my go-to thing. It's awesome to be working with Godiva [the chocolate company with whom she has a sponsorship deal] – and to have my own chocolate! That's something that, growing up, would have been a dream for me.
[Mumbled through a mouthful of chocolate] Do you listen to music when you run? I do, yes, I can't run without. What's on it? It really depends, but there's a lot of Rihanna, Taylor Swift, One Direction, Calvin Harris, Céline Dion, Cher, Backstreet Boys … a mix!
Do you wear a running watch? I do, it depends, but I do like to run with mymiCoach device from Adidas. It tracks heart rate, distance, your route and so on. I hate wearing a heart rate monitor though, they are so uncomfortable.
What's the worst thing about running? It's very repetitive. It's the same thing over and over. It's not like you are chasing something.
What's the best thing? I love the fact that it's just you on your own. And you get to see some beautiful places because whenever I run I try and explore different routes, ask people where is good to run.
What's your post-race indulgence? Chocolates! Anything sweet will do but after the New York marathon I went for a big steak with fries and then I had loads of milk chocolate – the ones with the caramel filling [For the benefit of chocoholics, Friday Flyer research suggests Caroline refers to the Écusson Lait]
What about your healthy breakfast before? Porridge, some fruits … maybe a bagel. I like to mix it up a bit. So I don't get tired of the same thing.
Do you like to watch athletics on the TV? Yes, I like the sprinters. That's fun to watch. But in general I like all of it. It's good to see different builds and how different people train, focus on different things …
Do you have a running hero? I think, just because now what comes to mind for me, Usain Bolt. He's young, he's fun, he keeps it light-hearted, and that's great for the sport, I think.
The limited edition Caroline chocolate tennis racquets are exclusive to Harrods
Source: https://www.theguardian.com