Europe's oldest university town (it was founded in 1088) has been a haven for intellectuals and creative types since luminaries such as Dante and Petrarch passed through in the 14th century. Cultural capitals can ossify with time, but the constant influx of young blood into Bologna has kept the city alive. In the evenings, cafes flood with Bolognesi, from high-society ladies to stylishly scruffy undergraduates arguing politics and sipping Aperol spritzes.
Piazza Verdi attracts musicians and dreadlocked punks, while bars under the arches of Piazza Santo Stefano are a lovely spot for a sundowner. At weekends the central Via Ugo Bassi and Via Rizzoli, along with perpendicular Via dell'Indipendenza, are pedestrianised and fill with shoppers and street performers. At nightfall, crowds from the student bars along Via Zamboni and the more upscale options on Via del Pratello spill into the streets.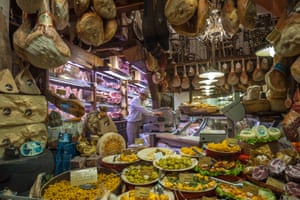 Bologna has several nicknames – la dotta (the learned) and la rossa (the red, for its leftwing politics) – but it is la grassa (the fat) that's perhaps the most fitting. Food is a very big deal here, as it is throughout the Emilia-Romagna region – the home of parma ham, balsamic vinegar and parmesan. Cured meats, aged cheeses, cream, butter, game and truffles abound in this most indulgent of cuisines – and autumn, with its plentiful porcini mushrooms and sweet chestnuts, is a great time of year to visit.
Many of Italian cuisine's heavy hitters – tagliatelle al ragù, mortadella, tortellini, lasagne alla bolognese – originate and are at their finest here. The classics still have pride of place, but in the past few years the range of restaurants has broadened. And next month sees the opening of Fico Eataly World, a long-awaited €100m foodie theme park.
WHAT TO SEE AND DO
Learn about the cuisine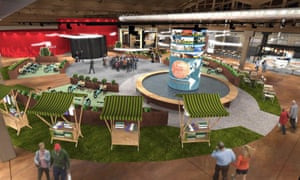 Eataly World opens on 15 November, with rides, workshops, restaurants, pastures, an orchard and a vineyard for tasting and learning about everything from dairy farming to prosciutto production. There will be tricycles to explore the 20-acre complex, entry is free, the various activities start at €10pp and a hotel will open there next year.
This may be the city's flashiest culinary attraction, but it's hardly the only one. For a more personal look at la cucina bolognese, book one of Rita Mattioli's intimate cooking classes, which feel like a warm, sophisticated dinner party. Whether you're a novice learning to roll translucent sheets of pasta or trying to reproduce a professional tiramisù, make sure to book well in advance (from €60pp, +39 348 341 0168, bolognawelcome.com).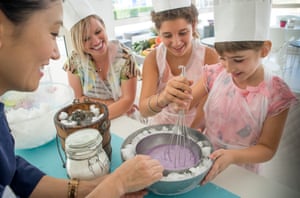 Davide Simoni's family has run the Salumeria Simoni shop in the city centre for generations, and he leads tours (from €10) peppered with anecdotes about the city's pork butchers.
Those with a sweet tooth may prefer the Carpigiani Gelato museum, which offers sessions for casual ice-cream enthusiasts (€20) and masterclasses (€45). It's a schlep out of the centre and booking is essential. For a more spontaneous sweet treat, Il Gelatauro on Via San Vitale, Cremeria Funivia off Via Farini and Cremeria Santo Stefano on Via Santo Stefano, south of the centre, all serve sublime scoops.
Shop at the food markets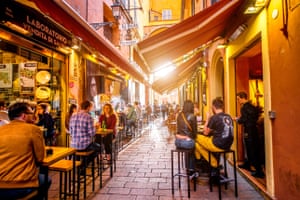 Bologna's food markets are among the best in Italy: stalls in the Quadrilatero, the centuries-old grid of streets south of Via Rizzoli, are the place to try fine cheeses, at La Baita Vecchia Malga on Via Pescherie Vecchie; pastries, from Paolo Atti & Figli on Via degli Orefici; and anything else, from wine to charcuterie, at Tamburini on Via Caprarie. Pick up your delicacies and head to Osteria del Sole on Vicolo Ranocchi, a raucous bar dating back to 1465, where the wine is cheap and food is BYO.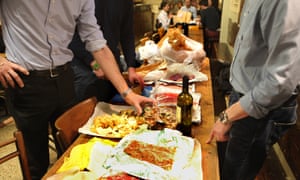 Bustling Mercato di Mezzo on Via Clavature is great at any time of day for a casual bite, while Mercato delle Erbe, at the western end of Via Ugo Bassi, is where chefs load up on Emilia-Romagna's premium produce in the mornings. Though the rustic ambiance remains intact, the market now hosts the cool Altro? food hall and occasional live music events.
For slow food straight from the source, head to the weekly Mercato delle Terre on Via Azzo Gardino, in the courtyard of the Cinema Lumière, where more than 40 vendors offer everything from artisanal cheeses to cooking demonstrations.
Art, history and music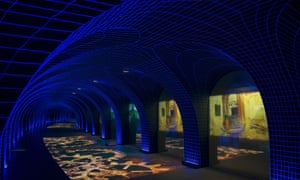 Those planning to visit several museums can save money with a Bologna welcome card (from €20).
There's an impressive collection of works by Giotto, Titian, Raphael and other old masters at the Pinacoteca Nazionale di Bologna (€6 adult, €3 for 18-25s), plus contemporary art at MAMbo (€4-€6, children free). The latter also houses the Morandi Museum, a tribute to local still-life artist Giorgio Morandi. In the early evening, wing by MAMbo's bar for a drink and a sumptuous aperitivo spread (€8 with first drink). Museo della Storia di Bologna (€10 adult, €8 19-26s, €6 6-18s) in Palazzo Pepoli has interactive, hi-tech exhibits on Bolognese society through the years. Exhibits are in Italian, but there's an engaging English-language audio guide.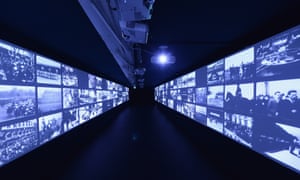 Film fans can journey back to the golden age of Italian film making at the vast library on the history of cinematography at the Cineteca di Bologna art-house theatre (Via Azzo Gardino 65).
No visit to this Unesco world city of music would be incomplete without a stop at the Museo Internazionale e Biblioteca della Musica di Bologna (€3-€5, children free) in the frescoed Palazzo Sanguinetti. Small in size, yet broad in scope, the museum displays an array of historic portraits, documents and more than 80 instruments.
Scale the heights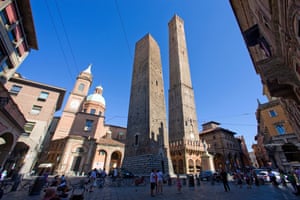 The Santuario della Madonna di San Luca basilica keeps an eye on Bologna from a hill 10km south-west of the centre. It can be reached on the San Luca Express, a tourist "train" running from Piazza Maggiore, but it's more enjoyable to spend an afternoon trekking the twisting path, with its (supposed) 666 porticos, from Piazza di Porta Saragozza on the western edge of the centre. Scholars believe the demonic number is no coincidence – the final stretch can feel particularly devilish.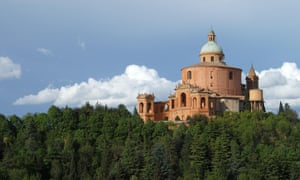 Back in the centre, it's considered bad luck for students to climb le due torri (the two leaning medieval towers in Piazza di Porta Ravegnana that are a symbol of the city) before graduating, but travellers need not fear such superstition. The smaller Torre Garisenda, which leans the furthest of the two, is not open to the public, but the 498 steps to the top of Torre Asinelli (€3-€5) reward climbers with a postcard-perfect vista of the city's red rooftops.
WHERE TO EAT
Trattoria di Via Serra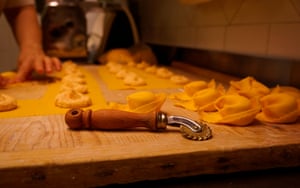 Sparsely decorated and just outside the historic centre, this modest trattoria might seem an unlikely candidate for one of the most popular in town, but Flavio Benassi and Tommaso Maio's inspired countryside dishes ensure the house is full every night, making reservations essential. The menu seldom stays the same for more than a week, but pear-stuffed tortellini slicked with butter and speckled with poppy seeds (€9.50), chestnut-flour spaghetti alla chittara with porcini and hazelnuts (€10.50), or a scoop of pistachio-dusted chicken liver pâté (€8) are not to be missed.
• Via Luigi Serra 9, +39 051 631 2330, Wed-Thurs 7-10pm, Fri-Sun 12-2pm and 7-10pm, trattoriadiviaserra.it
Sette Tavoli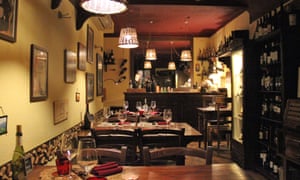 Rotating menus served at chef Marco Spanghero's sette tavoli (seven tables) spot highlight a different region of Italy each month. A Friulian menu might feature earthy porcini risotto (€12) or venison braised with cinnamon (€15), while an Umbrian meal might begin with tender rabbit with hazelnuts, foie gras and bitter chocolate (€12).
• Via Cartoleria 15, +39 051 272 900, Mon-Fri 12-3pm and 7pm-midnight, Sat 6.30pm-midnight, settetavoli.it
Drogheria della Rosa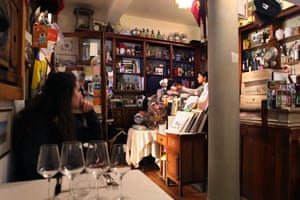 This converted pharmacy offers an effusive welcome and some of the most soulful cooking in town. Owner Emanuele Addone can be seen day and night greeting guests and insisting they try his first-press olive oil from Lucca, or dainty, thumbnail-sized tortellini in a rich capon broth (€12). Don't come here for a quiet, candlelit evening.
• Via Cartoleria 10, +39 051 222 529, daily 1-2.30pm and 8.30-11.30pm, drogheriadellarosa.it
Ristorante Pappagallo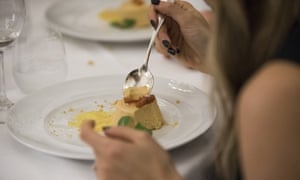 It's more than a century old, and the crisp white linens and tuxedoed waiters may seem a throwback, but this gastronomic icon in a palazzo by the two towers doesn't rest on its laurels. The kitchen keeps it fresh with contemporary twists on the regional cuisine, such as a glossy Iberian pork cheek on a brushstroke of butternut squash (€22) and coffee-flavoured tagliatelle. Classics, such as the legendary spinach-tinted lasagne (€14) or saffron-hued tagliatelle (€14), are treated with equal reverence.
• Piazza della Mercanzia 3, +39 051 232 807, daily 11am-1am (2am on Thurs and Fri), alpappagallo.it
Ristorante La Traviata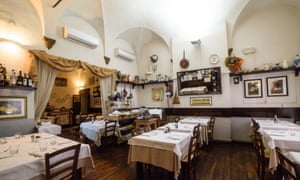 Peek into the back on a lazy afternoon and you may spy the chefs pinching sheets of pasta into flawless tortellini. They perform other miracles with that yolk-yellow dough, the most impressive of which is the lasagne alla bolognese (€12), served once a week – a dish consisting of three kinds of meat and béchamel that still feels feather-light. Or try one of the many variations on classic lasagne – a savoury pumpkin-mushroom version is particularly good – that follow the seasons.
• Via Urbana 5, +39 051 331 298, Midday-2.30pm and 8-11pm, closed Sunday, on Facebook
Trattoria Valerio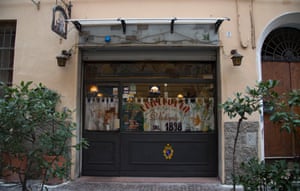 This humble, family-run eatery has been dishing up cosy comfort fare like tagliatelle al ragù (€9) and polpettine con piselli (meatballs with peas, €9) since 1898. The presentation is as unpretentious as can be, but the prices are low, the portions ample, and everything is made by hand with the greatest of care.
• Via Avesella 10, +39 051 268 404, Midday-2pm and 7pm-9.30pm, closed Wed and Sun, trattoriavalerio.com
Berberè Pizzeria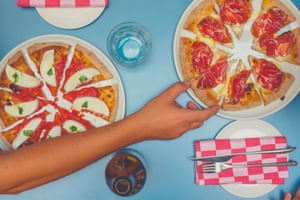 If it's pizza you're after, and at a decent price (from €6) then the low-rise sourdough crusts and mostly organic ingredients (tomatoes are sourced only from select farms in Puglia and the mozzarella di bufala from Caserta, Campania) make this central eaterie stand out. Organic products are also on sale in the restaurant's shop.
• Via Petroni 9c, +39 051 275 9196, Tues-Sun 12.30-3.30pm/6-11pm, Mon 7-11pm, berberepizza.it
WHERE TO DRINK
Enoteca Storica Faccioli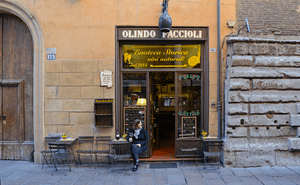 This sophisticated nook has one of the best selections of natural wines you'll find anywhere. Though some of these vinos are notoriously funky, the cellar here is also stocked with pleasantly nuanced, thoroughly drinkable finds. Knowledgeable staff are passionate but never pretentious, making it a pleasure to seek out lesser-known vintages from the vast menu.
• Via Altabella 15/B, Mon-Fri 5-9.30pm, Sat 11am-10pm, open on Sunday from October to March only (5-9.30pm), enotecastoricafaccioli.it
Aroma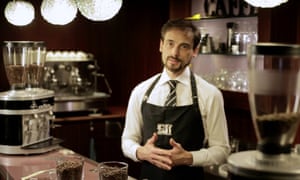 A bad cappuccino is hard to find in this caffeine-obsessed city, but few places elevate it to the level that this shoebox-sized gem achieves. For a decadent start to the day, try the speciality coffees with local liqueurs or Sicilian almond milk.
• Via Porta Nova 12, Mon-Sat 8am-6pm, ilpiaceredelcaffe.it
Biblioteca Salaborsa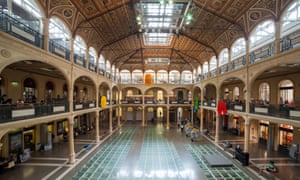 When in Bologna, do as the students do and grab your morning espresso and brioche at this atmospheric library. And be sure to look up at the grand, Corinthian-columned central room that once housed the financial exchange, then down to the glass floor that exposes the 2,000-year-old ruins of the city's ancient heart.
• Piazza del Nettuno 3, Tues-Sat 10am-8pm, Mon 2.30-8pm, bibliotecasalaborsa.it
Beer 4 Bunnies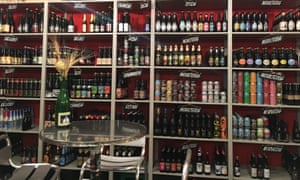 A few years ago, a beer bar in this wine-loving town would have seemed heretical; now locals drinking craft brews on Via del Pratello are a common sight. Beer 4 Bunnies, the first bar/shop of its kind in the area, packs an array of lesser-known bottles and a rotating selection of drafts into a small space.
• Piazza San Francesco 11, Mon-Sat 4-10pm, Sun 3-9pm, on Facebook
WHERE TO STAY
I Portici Hotel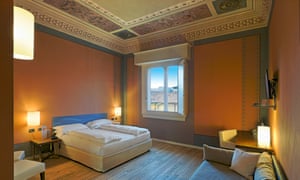 Housed in the gorgeously restored 19th-century Palazzo Maccaferri, the city's grande dame balances old world elegance with contemporary comfort. Many of the 89 rooms and suites have original frescos and views of either Via dell'Indipendenza, the portico-lined boulevard stretching from the station to Piazza Maggiore, or the atmospheric winter garden. The hotel's Michelin-starred signature restaurant, with chef Agostino Iacobucci at the helm, serves dishes such as roast suckling pig with Swiss chard and kumquats (€30).
• Doubles from €120 room only (breakfast €15), iporticihotel.com
Albergo delle Drapperie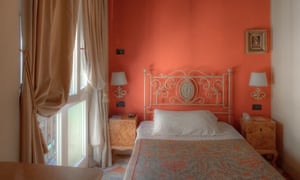 This 20-room boutique hotel in the Quadrilatero is steps away from a boisterous evening scene and a dozen excellent restaurants. Contemporary furnishings belie the building's age.
• Doubles from €95 room only (breakfast €5), albergodrapperie.com
Hotel Metropolitan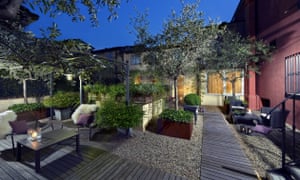 Understated Asian-inspired decor gives this modern, minimalist place a Zen vibe that's a welcome contrast to all that grandiose architecture. Suites adjacent to the upstairs courtyard, a green oasis shaded by olive trees and sheltered from street noise, are particularly coveted.
• Doubles from €136 B&B, hotelmetropolitan.com
We Bologna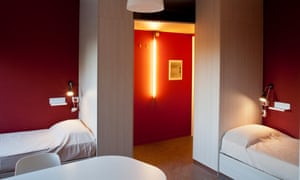 Half of this industrial-chic building houses student dorms, while the other side sports some of the cheapest bunks in town. Cheerful staff, breakfast with locally sourced products and reasonably priced bicycle rentals help compensate for the slightly out-of-the-way location.
Read more at theguardian.com