In the most diverse film awards season to date, a Danish film about four middle-aged white male friends experimenting with alcohol has become one of its biggest success stories.
Another Round, directed by Thomas Vinterberg and starring Rogue One and Casino Royale actor Mads Mikkelsen, won four European Film Awards in December.
It's nominated for four Bafta awards, including best director and best actor for Mikkelsen, and is also up for two Oscars, including in the best direction category.
Yet the director says any award the movie wins is, like the film itself, in memory of his teenage daughter Ida who died in a car accident, four days after filming started. The 19-year-old was to have a part in Another Round.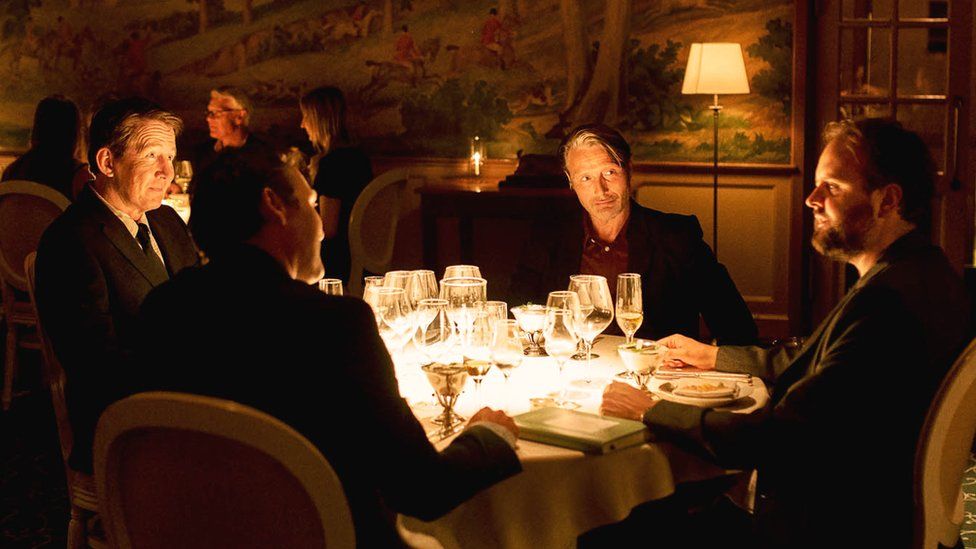 "This film is extra special to me because I lost my daughter while making the movie and so we made it for her, to honour her memory," he explains. "She loved and adored the project, and so every shine it gets, it's a shine for her.
"At first it was almost impossible to continue, we were all shattered. The only way to continue was to make it for her. That's why my daughter's name is at the end of the film. It gave me a reason to get up in the morning, I was doing something for her. It felt meaningful, even though everything seemed meaningless.
The director adds that the circumstances of making the film "made it grander".
"It started as film about alcohol and friendship, and then we had an ambition to elevate Another Round to be about life. Not just being alive but living. The film takes place in her classroom amongst Ida's friends, in their school, and it's a celebration of youth somehow, and the life she was in."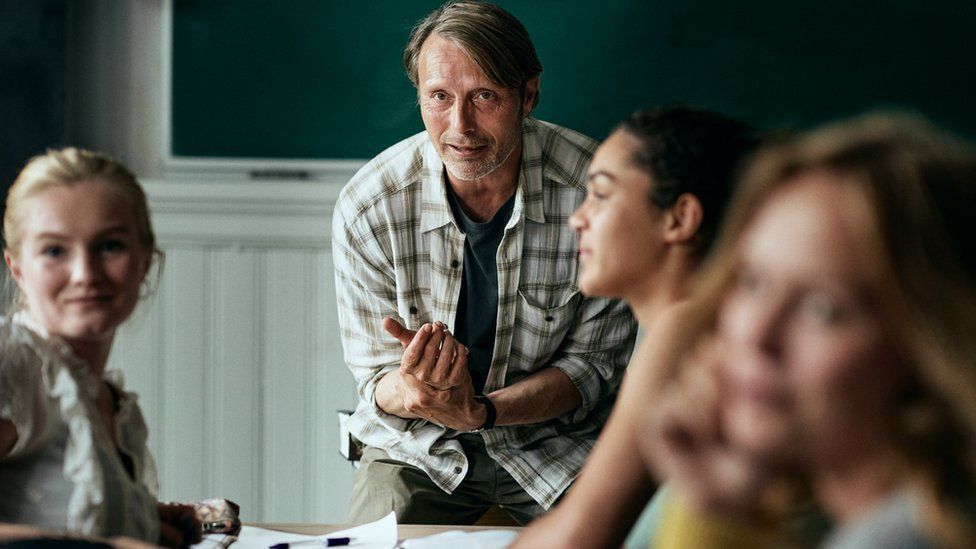 Co-written with Danish screenwriter Tobias Lindholm, Another Round sees Mads Mikkelsen play Martin, a history teacher, who together with his colleagues Tommy, Peter and Nikolaj (played by Thomas Bo Larsen, Lars Ranthe and Magnus Millang) conduct an experiment to see if alcohol can help them discover the lost joie de vivre and mental agility of their youth.
The writers were inspired by a theory put forward by Norwegian psychologist Finn Skårderud that humans are born with a 0.5 blood alcohol level shortfall.
"If we had it, it would, in his words, enhance creativity, courage and inspiration," says Vinterberg.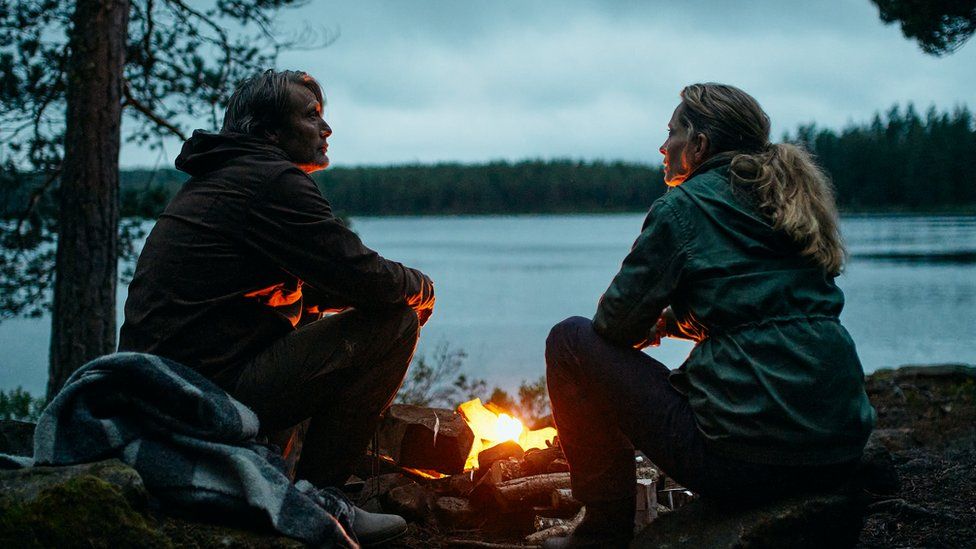 "I also looked at world history and acknowledged and enjoyed the fact that a huge amount of great accomplishments have been done by people who may have been drunk at the time.
"Tobias Lindholm and I found it fascinating, that liquor, which is socially accepted, can both elevate people and elevate situations, but it also kills people and destroys families at the same time.
"We wanted to create a tribute to alcohol, but it goes without saying we also wanted to paint a nuanced picture. We never wanted to be moralistic about drinking, but also we did not want to make an alcohol advertisement."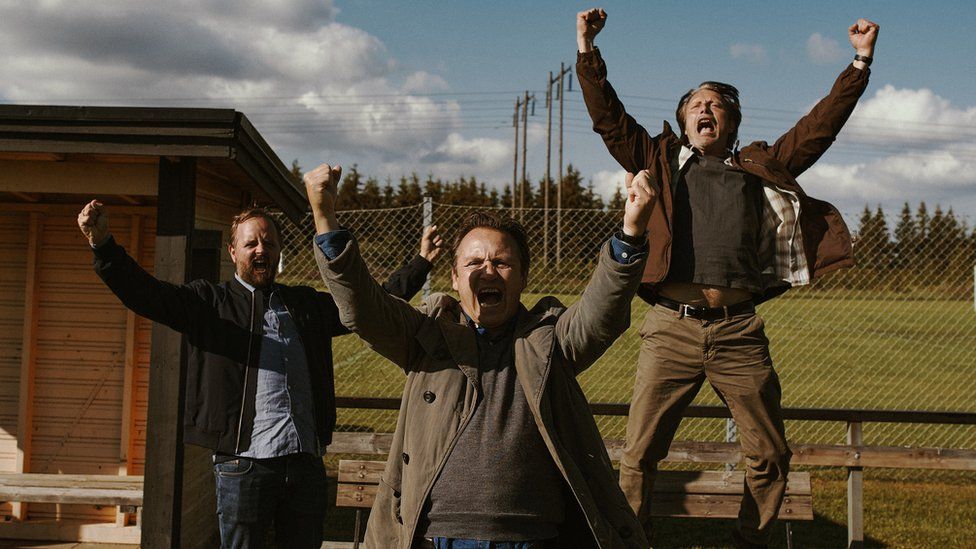 The director adds that "the film set was completely dry, no alcohol there".
"But in the preparation time, the rehearsals, we did play around with drink a bit, for the process of research."
Another Round is the latest Danish language collaboration between the director and Mikkelsen, who made The Hunt in 2012, a film about child abuse that was also nominated for an Oscar, Bafta and Golden Globe, as well as earning Mikkelsen the best actor prize at the Cannes Film Festival.
"He is Another Round," Vinterberg says of the actor. "And so are the three others, it's written for them and of course Mads in particular. They've become the movie and they're inseparable.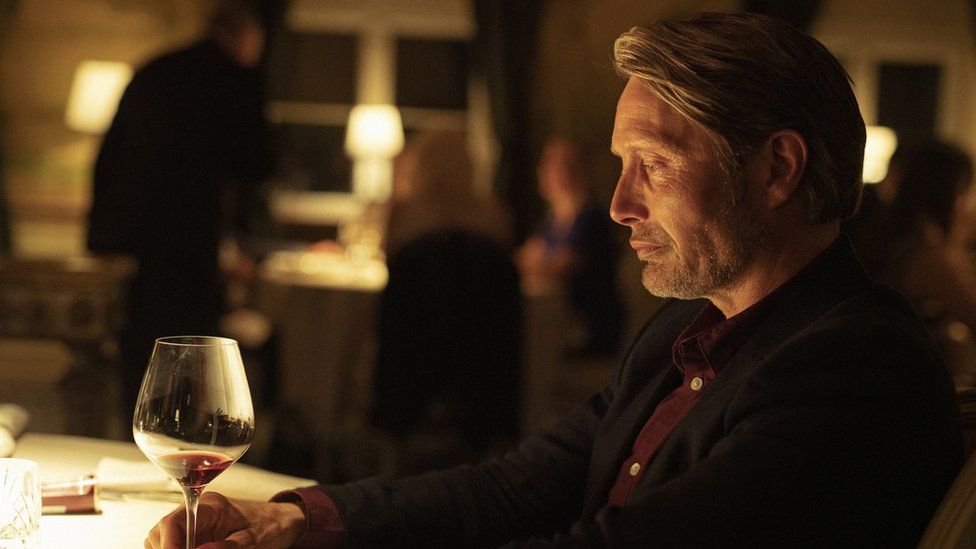 "Mads is such a fine-tuned actor, he's like the best instrument you can get in an orchestra, I feel we've come very far and it's thanks to him.
"This film proves his range, from being a destroyed man on the verge of depression, and ending as you'll see him, in a dance. It shows his strength as an actor. It's amazing what he's done."
The film was a box office hit in Denmark when cinemas were open last year – which the director says was a relief, "as I was nervous of a film filled up with liquids, silly drinking and dancing opening in a world of confinement and death and financial crisis".
"I was worried it would feel slightly irrelevant, but the opposite happened. I think there was a need for this irrational, very physical behaviour. People seem to have loved the movie which is even more lucky.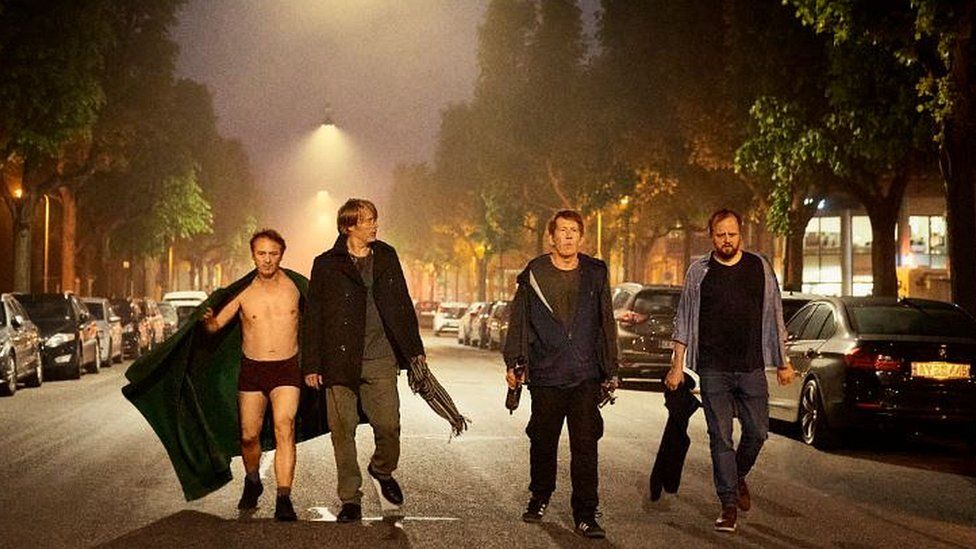 "We had youngsters of 19 years-old with a bag of beer going to see it for the fourth time and next to them you had anonymous alcoholics who fear this movie is about them."
The high profile of Another Round is a success story for independent European cinema at a time when its future seems uncertain, after a year of mostly closed cinemas. Vinterberg pays tribute to organisations such as the Academy Awards for continuing with their ceremonies.
"They're fighting for cinema and for these things to demand attention, and to throw light on it," he says, "and though they might not succeed as well as in the days before the lockdowns, I think they deserve standing ovations for all the work they do.
"I've never won an Oscar. I would be very proud if I did and would be thinking very much of my daughter. This particular film means more to me than any other film I've made. And it already being embraced and awarded makes sense, as I feel it's honouring her memory."
Another Round is expected to be released in UK cinemas on 25 June 2021. BBC Talking Movies' awards season specials are available to watch throughout March and April on BBC News and on BBC World News. Viewers in the UK can also watch Talking Movies on the BBC iPlayer.
www.bb.co.uk