One in five children in the UK are said to be negatively affected by their parents' drinking, and the effects can last well into adulthood. Four women – Karen, Liz, Hilary and Lynne – spoke to Jo Morris about growing up with a parent dependent on alcohol.
"Some people talk about what books they've read, or films they've been to see, but instead we talk about how drunk our parents were," says Karen.
Karen and her friend Liz met at work in their late 20s and quickly bonded when they realised they had a shared history.
"It's not the same talking to somebody who doesn't know what it's like," says Liz.
Gallows humour helps to deal with the horrible memories. Like the time Liz's mum sold her toys to get money for alcohol. Or the time Karen's alcoholic dad went to the pub instead of collecting her from after-school club.
"It's a bit like Top Trumps – alcoholic-parent Top Trumps," Karen laughs.
They both remember dreading the walk home from school.
"It's so disheartening," says Karen. "You think: 'OK, I've had a nice break at school, but here we go again. I'm going to be really polite and be really nice, make sure that I don't say anything out of turn or give you any reason to have a go at me.'"
It was only when Liz was eight or nine that she noticed her friends did not have any such concerns and lived very different lives.
"I thought: 'Oh, you have your dinner cooked for you? I don't even have dinner.'
"That's when you realise it's horrendous and you feel very alone going through it."
Once, her mum spent all her benefit money on alcohol, and all she could afford was a sack of potatoes.
"Potato weekend!" Liz laughs. "We literally had potatoes to live on for the weekend. So we had mashed potato, potato cakes, chips wrapped up in newspaper – she was very resourceful."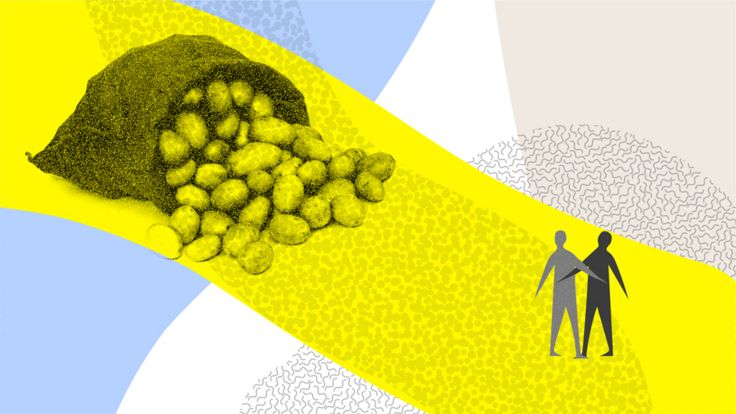 Food – or the lack of it – is a common theme.
Hilary, 55, grew up in an upper-middle class family in Sunderland, with a respected surgeon as a father. The family kept up appearances – but her mother drank.
"I can remember being at school, and a girl in my form opening up her lunch and saying: 'Oh my sandwiches haven't been buttered to the edge.' It was like Planet Zorg compared to my life," she remembers.
No-one was making sandwiches for Hilary. In fact it was left to her to look after her younger brother – putting him to bed, getting him ready for school, making sure he was fed.
Her mum's drinking started out with a glass of wine "while cooking" but soon escalated to a bottle of vodka a day.
"She was hiding bottles, they were all over the place – in her shoeboxes, you'd find glasses of neat vodka behind curtains and if you put the oven on you checked there wasn't a bottle hidden in there.
Watching her elegant and educated mother fade away was very painful.
"You couldn't hold a conversation with her because she was drunk," Hilary says. "It was like she wasn't there really – she went from being very present to becoming a ghost."
Liz's mother had been a model, but after she began to drink she never quite knew where to put on her make-up. "She looked like Aunt Sally from Worzel Gummidge," she says.
Liz's own life began to spin out of control, as a result of neglect. By the age of 15, Liz had become involved in an abusive relationship, and was put into foster care. It was thanks to her friends that she survived, she says.
"I've been good at choosing good friends who helped me through it, friends who weren't into drugs and drinking."
Then, when she saw her friends go to university she decided she would, too – the only child in Surrey social services at the time who did. "I definitely deserve a prize for that," she says.
---
Find out more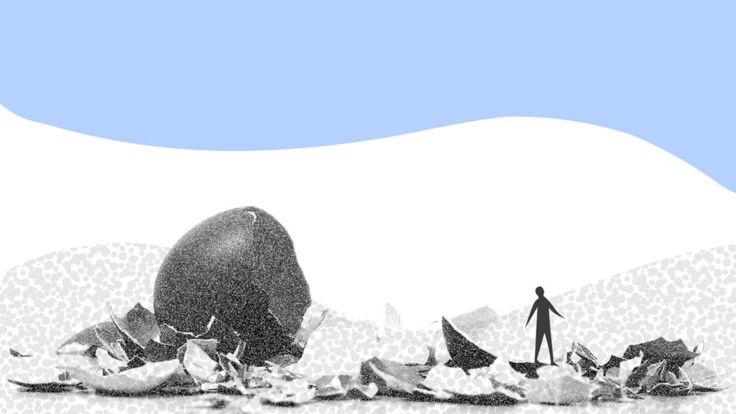 For Jabs, 22, living with her alcoholic father was like "walking on eggshells". All this week Woman's Hour will be hearing from adult children of alcoholics. Jo Morris spoke to six women of different ages and backgrounds, from all over the UK.
---
Now 37, with a young family, she visits her mother a few times a year but wants no further involvement – one reason why she has put off marriage to her long-term partner.
"I don't want her at my wedding," she says. "But I'm too nice to think of her sat at home alone."
Lynne's mother died 13 years ago from complications caused by her alcoholism. She rummages through a box of her mother's things that she put together after bereavement counselling.
"What was hard was that everyone in the church all stood up and said how great she was," she says, remembering their complicated relationship.
"Every childhood memory is laced with the memory of my mum drinking.
"I cannot recall a day when she didn't send me and my sister with a note to the shop: 'Please sell my children two bottles of Olde English and four cans of Special Brew' – and I wasn't the only kid on the council estate doing that."
Her mother could get nasty when she was drunk, and even violent.
"It was so confusing and upsetting. Sometimes I'd barricade myself inside my bedroom. Even now, talking about it, I get that feeling in my gut that I want to leave the house."
Today her flat is cosy and welcoming – the polar opposite, she says, of the home she grew up in. And this is important to her.
"I used to feel that I wasn't entitled to anything that was wholesome or good," she says – but that's no longer the case.
After moving to London she built the life she wanted to have. She feels loved by her husband and friends. "I'm just basking in that," she says.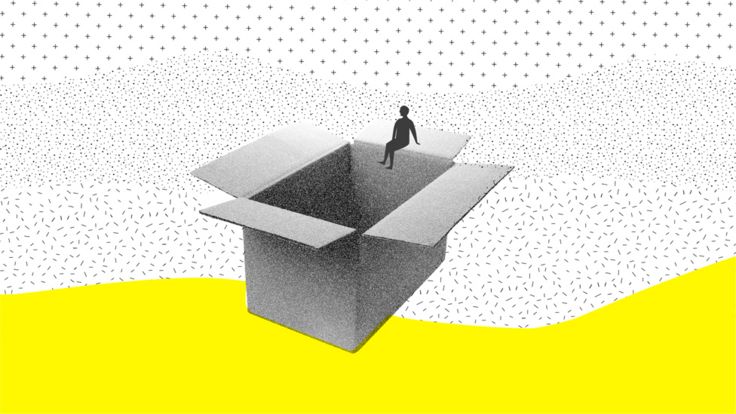 She pulls out something else from her bereavement box – a ticket from the hospital from when she was born, saying how much she weighed.
"I was amazed that she still kept this," she says, clearly moved.
"Consciously making the decision to not have a child myself is the legacy of it all.
"In my heart I was so afraid I wouldn't be able to look after someone else, and I might repeat her mistakes. Is it in the genes, could this come out in me? That is something I've always thought."
Hilary does have a child, a teenager, and relishes the opportunity to be the attentive mother she herself lacked. She has also made sure that, unlike her own mother – a former nurse, who ended up spending her life at home – she is always busy.
"I learned my lesson from my mum," she says.
"I play a lot of sport, and I work – I need structure.
"I think mum was lonely and sad. That gets me. I think she could have been helped."
She remembers coming home from a Christmas party as a teenager to find her mum at the bottom of her stairs holding a carving knife, threatening to kill herself. She had drunk the Christmas port and replaced it with Ribena, which led to a row with her husband.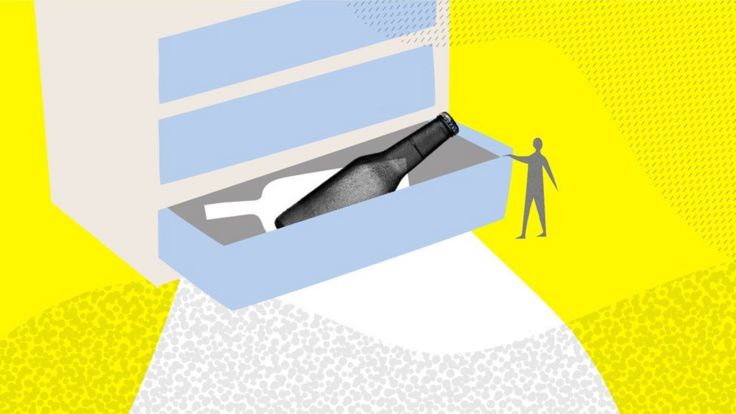 Hilary drove her mother to hospital and got her admitted to the alcohol dependency unit there. The next day at Christmas lunch nobody in the family acknowledged what had happened.
"It was the great lie. We never spoke about anything in the family."
Today she still hates liars.
"And I loathe people who fraudulently present themselves as something they're not, because that is how I was brought up.
"The fact that I couldn't talk about how it was probably contributed to my hideous depression," Hilary says.
Shame and secrecy are words that come up often, talking to these women.
All of them wish they'd had someone to talk to about their parents' drinking when they were growing up.
Liz and Karen, who find comfort in sharing stories with each other now, had nobody to turn to as children, and couldn't see a way out.
"When you're eight or nine you can't go anywhere," says Liz, who was bullied about her mum's drinking. "It's not your fault if your parent is alcoholic."
Karen nods in agreement. "How many kids go through this? Keeping all this pressure, stress and anxiety to themselves because they have nobody at school to talk to – it's really sad and horrid and there are kids going through this now," she says.
Lynne feels badly let down by the authorities.
"I find it staggering that my mum was sectioned and no-one said: 'What is happening to this young teenager?'
"Actually that is what makes me the angriest. All that support system in society – school, doctor, social services – where were they?"
---
Support for children of alcoholics
NACOA – The National Association For Children Of Alcoholics
ADFAM – Supporting families affected by drugs and alcohol
Al-Anon – For families and friends of alcoholics
---
For Hilary, there was help of sorts in the shape of her Uncle David – her mother's brother.
"No other adult had helped me up to that point, no other adult intervened."
She describes how he bundled her and her siblings into his car and drove them round and round, so that they relaxed and started to tell him stories about her mother's drinking.
He convinced Hilary's mum to stop drinking for three months so that Hilary could concentrate on her A-levels.
"He made us feel safe, suddenly the sun shone in my life."
Her mum only remained sober for those three months, but it meant Hilary passed her A-levels, and then she escaped the stresses of home for university.
She has never forgotten Uncle David's kindness, and she still visits him every week.
Karen's dad stopped drinking 13 years ago, but she still has a recurring nightmare that he's started up again. "I still have that panic of: here we go again."
Does she talk to her parents about what happened? "It's never discussed."
"Now I'm a parent, the thought of acting like that to my child is unbelievable," she adds.
"The stress we get into about what to feed our children."
Liz agrees: "Yes, five a day."
"And you got a sack of potatoes to last the weekend!" jokes Karen.
And they both erupt into laughter again.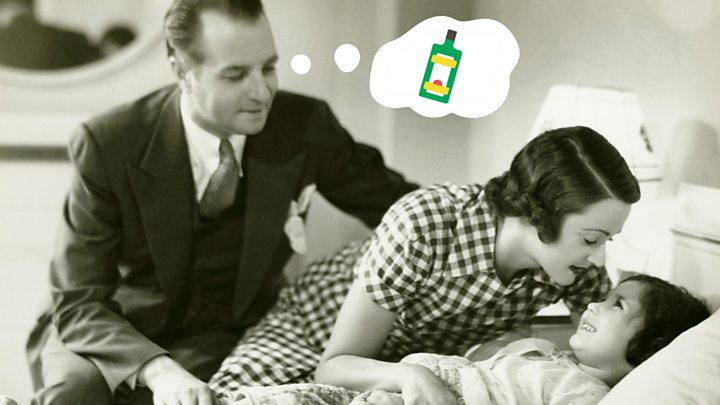 Listen to Jo Morris's reports on Woman's Hour on BBC Radio 4
*Some names in this article have been changed
Join the conversation – find us on Facebook, Instagram, Snapchat and Twitter.
Read more at BBC.co.uk