The majority of the 38 people killed in the attack on a Tunisian beach resort were British, the country's prime minister Habib Essid has said.
Islamic State extremists have said they carried out the attack.
At least five Britons have been confirmed dead by the Foreign Office, which warned the death toll could rise.
Thomson and First Choice said their customers were among "a number of fatalities", and they had sent 10 planes to bring home 2,500 tourists.
The first began to arrive back in the UK on Saturday, with six flights due at Manchester this morning and two having arrived at Gatwick.
An emergency Cobra meeting chaired by the prime minister is due to take place later to look at the UK's response to the attacks.
The Foreign Office's helpline number is 0207 008 0000.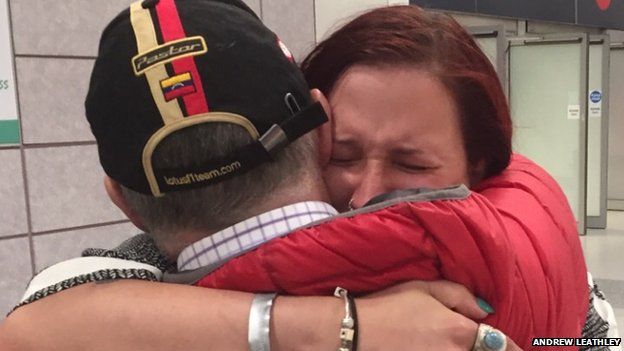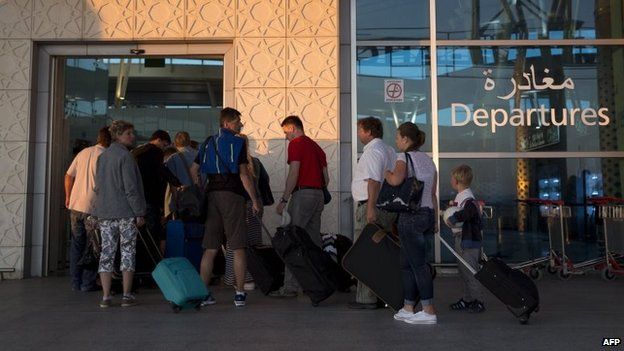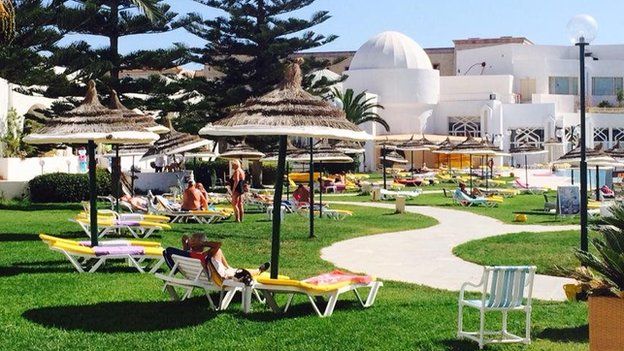 'Mum on stretcher'
Tunisians, Britons, Germans, Belgians, French and at least one Irish citizen were among those killed when a gunman opened fire on tourists. Thirty-six others were wounded.
The "majority" of the dead were British, Mr Essid said in a press conference, hours after Foreign Secretary Philip Hammond said a "high proportion" of casualties would have been British.
None of the Britons' identities have been released, but Irish national Lorna Carty, who was in her 50s, was confirmed dead by the Irish government.
A gunman was shot dead by police.
Jeremy Moore, who landed at Gatwick on Saturday, said he was "pleased to get home". He also said passengers on his plane were clapping and cheering as it took off and landed.
Olivia Leathley returned home to Manchester with her boyfriend Mike Jones. She said they heard grenades exploding and that they ran to a hotel security lodge with its employees.
"We didn't feel safe until our feet were on British soil," she added.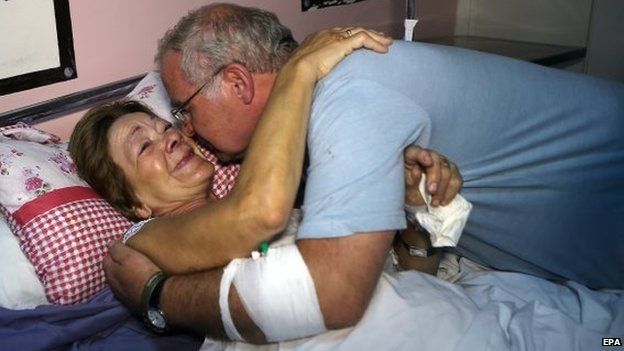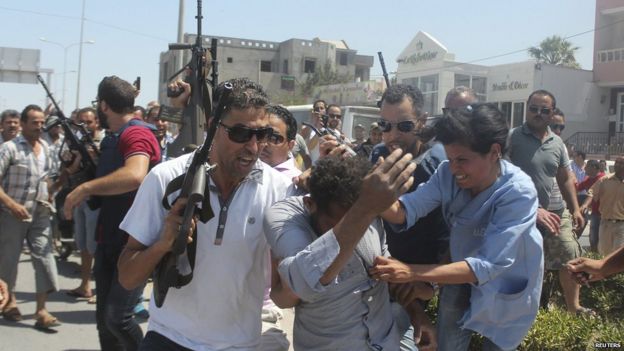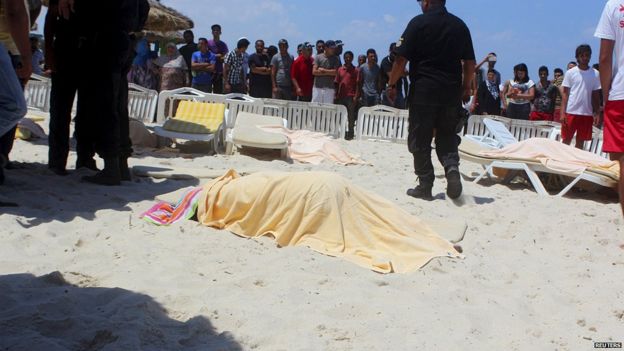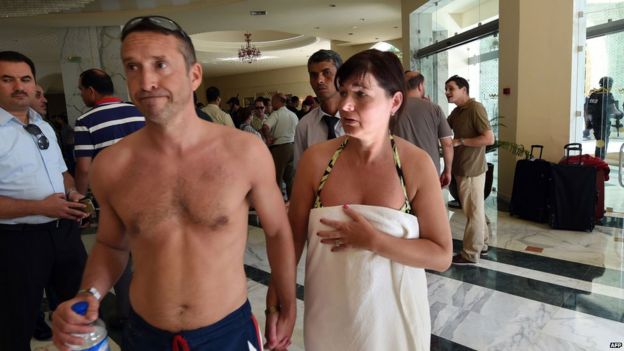 A number of Britons have issued desperate pleas for information about relatives who have not made contact since the attack.
Conor Fulford, from Tamworth in Staffordshire, said his mother, Sue Davey, was missing but he thought he had seen her on a stretcher during a television report.
"My sisters back home, they're convinced," he said. "But again that's not 100%. In this sort of situation you're just clutching at straws aren't you. I'm just trying to get on the internet and just trying to get people in and around the area to try… and find where she is."
Others described the moment of the attack.
Steve Johnson, told the BBC: "We were just lying on the beach as usual and… we heard what we thought at first was fireworks.
"But it was soon pretty obvious… that it was firearms that were being discharged and people screaming and starting to run."
The BBC's Ben Brown has tweeted: "Tourists still here in Sousse look dazed – can't quite believe what happened." But he has also posted an image of holidaymakers back around the pool.

'He took a bullet for me'

One survivor told the BBC how her fiance Matthew James, a Welsh tourist, had been shot three times as he used his body as a shield.
"He took a bullet for me," said Saera Wilson. "I owe him my life because he threw himself in front of me when the shooting started. It was the bravest thing I've ever known."
Tourist was human shield

Thomson and First Choice said the two hotels where the attacks took place – the Hotel Riu Imperial Marhaba and the Bellevue – were part of their programme.
A special assistance team is on its way to Tunisia and anyone with concerns about friends and families should call 0800 0885372, it added.
The companies also said they were cancelling all Thomson and First Choice holidays to Tunisia for the next week.
Peter Long, joint chief executive of the Tui Group which owns the two travel companies, said it had teams of people working to help affected tourists, but that the "tragedy of the situation continues".
Nick Longman, managing director of Tui UK and Ireland, said a number of the fatalities were confirmed as being Thomson and First Choice customers.
He also said the company is "deeply shocked and truly saddened by the events" and is putting on additional flights on Saturday and Sunday for those who wish to return to the UK.
Anyone who wanted to return home could do so by Sunday, he said.
There are about 6,400 Tui customers in Tunisia, of which 1,000 have returned so far since the shooting, he added.
ABTA travel association estimates there are approximately 20,000 customers currently on holiday with its members in Tunisia, but says there will also be a number of holidaymakers who have travelled independently.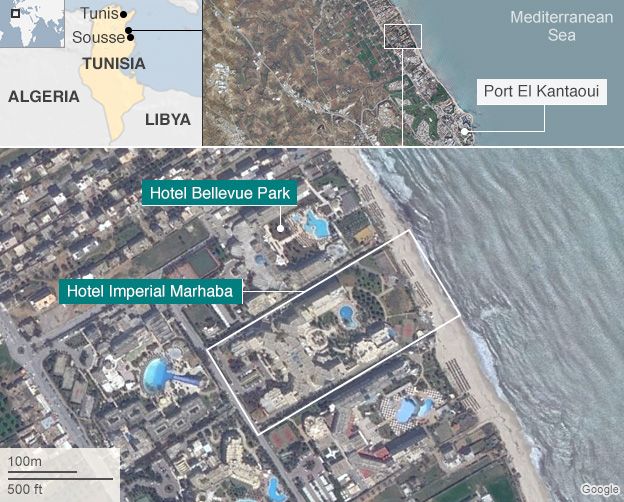 The Foreign Office said the British embassy in Tunis was sending a crisis team to the area.
"Any British nationals in these hotels or nearby should remain indoors, and contact their tour operator and the Foreign Office," the FCO said in its updated travel advice.
Mr Cameron has pledged government "help and support" for the victims, with Saturday's Cobra meeting expected to discuss the practicalities.
It is anticipated that there will also be discussion on whether travel advice on Tunisia – which discourages all but essential visits to some parts of the country – needs to be strengthened further.
Defence Secretary Michael Fallon said UK security arrangements were under "continuous review" following the "appalling murders" in Tunisia.
He added that the UK's threat level "is already very high".
'Won't be beaten'
Some Britons said they would stay on in Tunisia.
Sally Groome, from Beverley near Hull, said: "[We are] scared to death but staying. We won't be beaten. We've had reassurance that we are in a very safe place and we feel confident that it can't happen again. It won't happen again, it was a one off."
Security officials said the attacker had posed as a swimmer but was carrying a rifle under a parasol. He started shooting on the beach before entering the Hotel Riu Imperial Marhaba, continuing to shoot as he walked past the pool.
He was then shot dead in an exchange of fire with police, officials said. They said he was a student not previously known to authorities.
Social media accounts close to IS showed pictures of the man they said had carried out the killings, while video footage appeared to show the body of a suspected gunman lying in a street.
Local media reported a second suspected attacker had been arrested, but this has not been confirmed.
Source: https://www.bbc.com