Theresa May will tell the Conservatives to "shape up" and "go forward together" as she closes their party conference.
The PM, who has faced repeated questions about her leadership during the Manchester conference, will vow not to "retreat in the face of difficulty".
The party, and ministers, must look to "do our duty by Britain", she will say.
Mrs May is expected to announce plans for a significant expansion in council housing – including measures to make it easier for authorities to get land.
The BBC's assistant political editor Norman Smith said the focus on council housing underlines Mrs May's readiness to intervene and use the public sector to build houses in a way not seen since the 1960s.
Having seen her Commons majority vanish after June's general election and facing calls to sack Foreign Secretary Boris Johnson over his interventions on Brexit, Mrs May has tried to use the conference to unite the party behind her "mission" to transform Britain.
On Tuesday she told the BBC she still had the authority to lead her party and insisted Mr Johnson's recent comments in newspaper articles had not undermined her.
Mr Johnson praised the PM in his much-anticipated conference speech on Tuesday, in which he also said it was time to "let the British lion roar" and called for Brexit to be a moment of national renewal.
The foreign secretary then faced criticism for remarks about Libya during a fringe event in Manchester.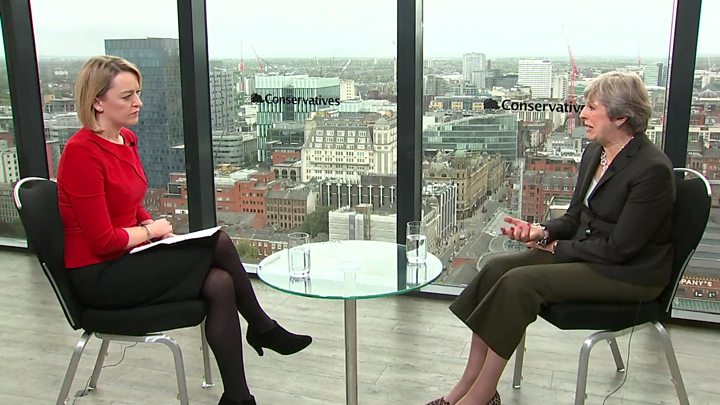 In her conference speech, her second as party leader, Mrs May will call on the party to "dig deep within ourselves" and go forward together.
"None of this will be easy," she will say. "There will be obstacles and barriers along the way."
"But it has never been my style to hide from a challenge, to shrink from a task, to retreat in the face of difficulty, to give up and turn away.
"And it is when tested the most that we reach deep within ourselves and find that our capacity to rise to the challenge before us may well be limitless.
"That is the story of our party. That is the story of our country. And that is the resolve and determination we need as we turn to face the future today."
Urging her party to focus on the needs of working people, she will say it should be "not addressing our concerns, but the issues, the problems, the challenges, that concern them", and "not focusing on our future, but on the future of their children and their grandchildren – doing everything we can to ensure their tomorrow will be better than our today".
Read more at bbc.co.uk