Rail passengers are facing travel chaos as striking train drivers bring the Southern network to a halt.
Members of the Aslef union walked out for 48 hours at midnight. A further 24-hour strike is set for Friday.
Around 300,000 passengers usually travel on 2,242 Southern services every weekday, but they have been told there will be no trains on any route.
Southern warned people not to travel, and the transport secretary dubbed the strike a "deliberate act of militancy".
Passengers have suffered months of disruption in the dispute, which is about whose job it should be to open and close the train doors, but this is the first strike by Aslef drivers.
It will close most Southern routes although there will be a limited Gatwick Express service to and from London Victoria.
Southern strikes: Latest live updates
How bad have Southern rail services got?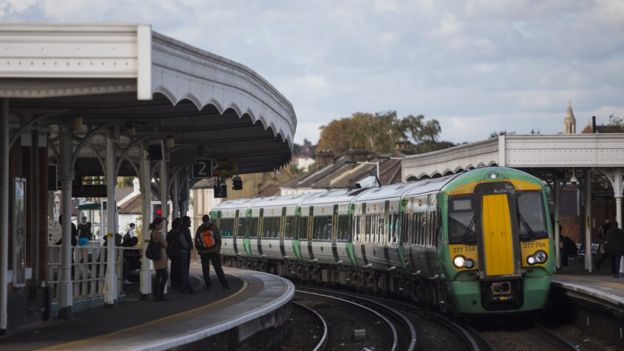 On Monday, the Court of Appeal rejected an attempt by Southern's parent company Govia Thameslink (GTR) to halt the action.
Chief executive Charles Horton said he was "disappointed" by the decision and appealed for fresh talks at the conciliation service Acas.
He said: "We strongly advise people not to travel. In addition, there will be severe disruption every day during the ongoing industrial action because of the union's overtime ban."
The RMT union has staged strikes since April over changes to the role of conductors, and is also planning further stoppages either side of Christmas.
There have also been staff shortages, staff sickness, an overtime ban and other problems such as signal failures.
---
Analysis by Richard Westcott, BBC Transport Correspondent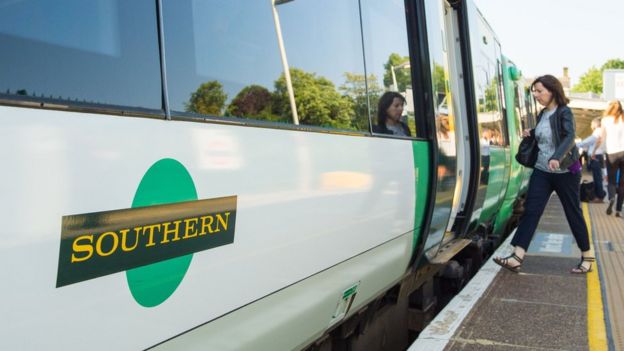 In a nutshell, the strike is about about safety, jobs and politics.
On safety, Southern wants to bring in something called driver-only-operated (DOO) trains where the driver, rather than the conductor, opens and closes the doors.
Unions say the on-board conductor/guard has a much better view of the doors and can stop people getting trapped.
Southern has guaranteed that no-one will lose their job, or take a pay cut. The second person will now be free to help passengers, they say.
Then there's the politics.
Ministers are paying Southern's parent company, GTR, to run services, while the government collects the fare money.
So the cost of all the strikes and disruption is picked up by the government, not the train firm.
Whatever happens here will be reflected in future franchises as they take delivery of new, driver-only-operated trains.
Right now, I really can't see how this dispute will end. No-one's budging on the critical issue. No-one's even talking.
What's the Southern Rail strike about?
---
Commuters have taken to social media to vent their frustration over the latest strike action.
Mike Overill tweeted: "@ASLEFunion @RMTunion thanks to your standard petty squabbling I'm going to have an 11 hour commute over the next 2 days #southernstrike."
Ash posted: "#SouthernStrike day 1 and we were told not to Travel. I've ignored that, am using Thameslink/GW, and had a stress free journey as a result."
Sara Jayne Townsend from Merton in south-west London wrote on Twitter; "Left house at 6 am for the long slog to work today with no trains. Still en route to Morden. #southernstrike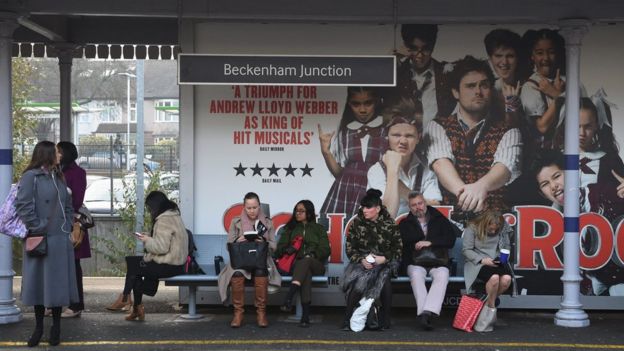 Transport Secretary Chris Grayling hit out at the striking drivers, accusing the union of pursuing a "political agenda".
He said: "The reality is this strike is going to cost lots of people lots of money.
"It's going to cost the taxpayers, it's going to cost the staff themselves who are on strike, it's going to cost businesses and individuals up and down the Southern route.
"No-one is losing their jobs, no-one is having their pay cut. This is using a system that's already in use on most of the trains."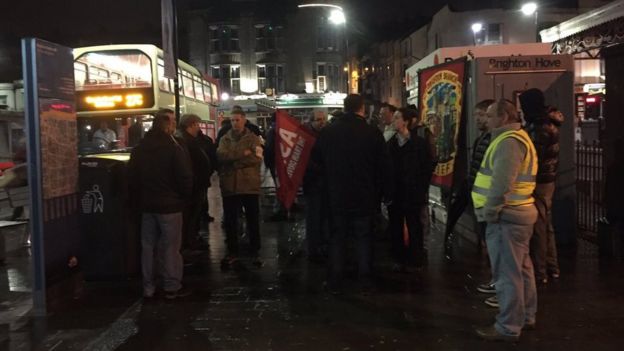 Aslef's general secretary Mick Whelan said: "The strikes this week are not, whatever Mr Grayling tries to suggest, politically motivated.
"We have a trade dispute with GTR Southern, and only a poor government would seek to spin it any other way.
"We were willing to go to ACAS last week but GTR Southern refused because they wanted to go to court."
Mr Haughton said Southern would be asking Acas to convene "urgent and immediate" talks between GTM and Aslef.
He said: "Our aim is to find a resolution to their dispute so we can bring an end to the misery being suffered by the travelling public."
---
Southern planned rail strike dates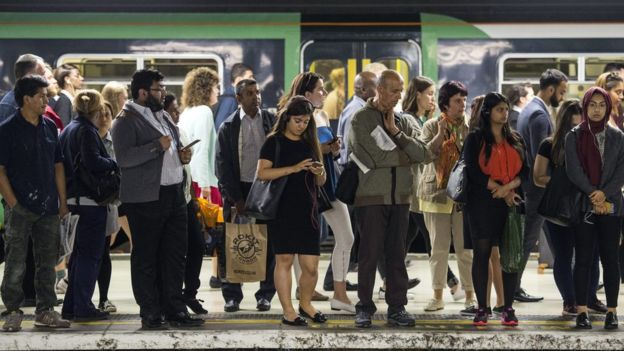 00:01 Tuesday 13 December to 23:59 Wednesday 14 December (Aslef)
00:01 Friday 16 December to 23:59: Friday 16 December (Aslef)
00:01 Monday 19 December to 23:59 Tuesday 20 December (RMT)
00:01 Saturday 31 December to 23:59 Monday 2 January (RMT)
00:01 Monday 9 January to 23:59: Saturday 14 January (Aslef)
Read more at BBC.co.uk