Everything from foie gras to scallops is now being recreated for meat-free diners, but how do they taste – and can they pass for the real deal?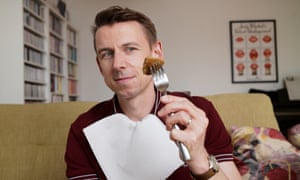 From pasta made of peas to hemp-based milk, supermarket shelves aren't always quite what they seem these days. Never is that more the case than with meat, where an increasing number of alternatives are hitting the shelves – including sausages stuffed with edamame and a new range of burgers that "bleed" (beetroot, that is) about to hit the shelves of Tesco and Sainsbury's.
The reasons are obvious – meat-eating is cruel, environmentally ruinous (accounting for 15% of global greenhouse gas emissions) and often unhealthy, too – recent studies have found raw samples contain increasing amounts of plastics, antibiotics and even faecal matter (a trend still to catch on in the food trucks of east London). All this explains why Quorn is on course to become a billion-dollar business within a decade, and why this is World Meat Free Week.
But while there might be all manner of creative meat replacements on the market – from smoked salmon made from carrots to calamari created from something called Oumph! – are any of them realistic enough to wean us off the real thing? Do they even taste nice? It was time for this increasingly guilty meat-eater to find out …
Shiitake bacon and chickpea tuna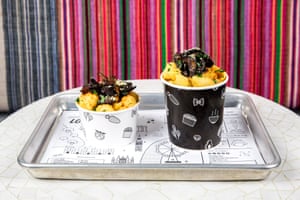 It is, admittedly, hard to take shiitake bacon seriously when your lunch companion is doubled up in hysterics at the mere sight of it. "Oh my God, that looks shit!" is her considered verdict. We're at By Chloe, a US vegan chain with a branch in Covent Garden, London, and there are a variety of ways to replace meat here. Shiitake bacon comes as part of a tasty enough BLT sandwich, although it feels less like bacon than what it is – a thin but firm slice of smokily marinated mushroom. The chickpea tuna comes as part of a depressingly bland nicoise salad. It looks like hummus rather than tuna. Spoiler alert: it tastes like hummus, too.
Tastiness: 6/10 (bacon), 2/10 (tuna)
Authenticity: 3/10 (bacon), 1/10 (tuna)
Deli mheats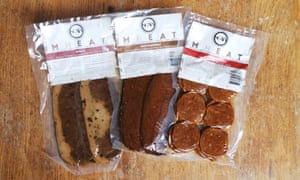 When my family sit down for lunch, I decide not to inform them that they are, in fact, all just guinea pigs in my alt-meat experiment. I suspect that won't really get their appetite going. Sadly, neither do Sgaia's various fake meat – or "mheat" – offerings. Eaten straight from the pack, these wheat- and soya-based products are weird, slimy and leave a lingering salty taste. Sure, they look like meat – even down to the streaks of fat – but they taste more like meh. "Revolting" is my wife's verdict, pushing her plate away. "Unpleasant," says my mum after a couple of mouthfuls. "Not very convincing," announces my dad, shortly before finishing his plate and then everyone else's.
Tastiness: 1/10
Authenticity: 2/10
Soyamari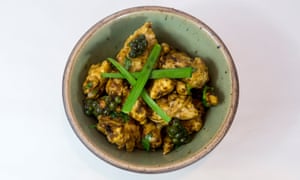 Should you ever put something in your mouth that sounds like a kids TV show? Probably not, but the restaurant chain Busaba Eathai is suggesting diners do just that with its recently introduced vegan calamari dish. Soyamari in made from Oumph!, a soya protein that resembles Quorn in its ability to soak up a sauce and sort of mimic meat, if you squint a bit. Busaba's dish is good thanks to the ginger and green peppercorn sauce, but does it taste like calamari? Not unless you have a few of the tasty-looking cocktails beforehand.
Tastiness: 6/10
Authenticity: 4/10
Cooked mheat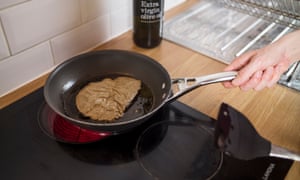 Sgaia's "steak" marks the low point for me – not just of this taste test but of any food-based experience, or perhaps just any experience, I've ever had. It looks like placenta. It has the texture of saltwater taffy. And it tastes like … nothing I can really identify beyond a soy aftertaste that can't be removed even with bleach. After trying it, I watch a video in which a vegan claims it to be no different to a real steak, to which I can only reply: get yourself down to Hawksmoor, mate. Mheat seems to be the best argument for eating meat since Morrissey. But Sgaia's bacon provides a stunning turnaround: it is unimpressive tasted alone, but when wrapped in fluffy white bread and drizzled with brown sauce it is surprisingly tasty and at least good enough to fool a hungover person in need of pork.
Tastiness: 1/10 (steak), 7/10 (bacon)
Authenticity: 1/10 (steak), 7/10 (bacon)
Banana blossom "fish" fillet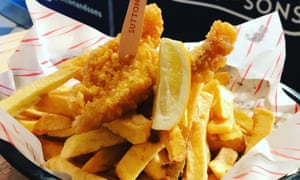 London chippy Sutton and Sons makes excellent fish and chips, but do they – I hear you cry – make excellent banana blossom that has been marinated in seaweed, battered and fried? It certainly looks fishy – more like jellyfish with battered tendrils hanging down – although it is a bit tough and stringy to cut. As for the taste … I mean, whatever floats your boat, but it's not fish. This edible flower resembles lightly pickled artichoke and is best served with a wife who has saved you half of her real fish.
Tastiness: 5/10
Authenticity: 2/10
Vegan foie gras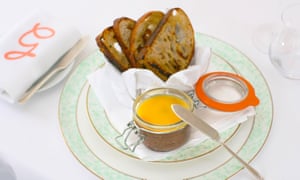 Foie gras is perhaps the ultimate unreplicable meat product, so full marks to Michelin-starred Gauthier Soho for giving it a go. They have an excellent vegan tasting menu but it is the prospect of cruelty-free foie gras that has grabbed the headlines. Sensibly, the chef Alexis Gauthier has chosen not to replicate its taste (mushrooms, walnuts and lentils are cooked, blended and topped with vegan butter) so much as its luxury. Served on toast, it is as richly indulgent as it is satisfyingly guilt-free – although unlikely to sate your guilty desire for the real deal.
Tastiness: 9/10
Authenticity: 4/10
Smoked carrot "salmon"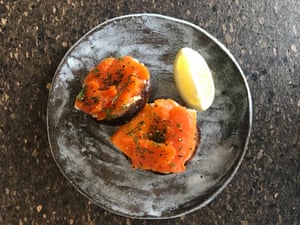 I hear on the alt-meat grapevine – something it appears I'm now officially a part of – that people can't distinguish Mother Work's vegan offering (sliced carrots marinated in coconut aminos then injected with liquid smoke) from real smoked salmon. The owner Patrick Hill plays this down, and to be fair, you probably wouldn't mistake it for fish – not just because it's bright orange, but because it's slighter softer and sweeter. But it is a truly impressive attempt. The smoke helps disguise the flavour difference, the texture is passable and the end product, served on a bagel with cream cheese and dill, makes for a delicious breakfast.
Tastiness: 8/10
Authenticity: 6/10
Vegan burger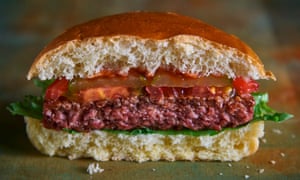 The cutting edge of fake meat can feel more like terrifying science fiction than food – Finless Foods is growing fishcakes in labs, while Impossible Burger has a range of burgers that bleed thanks to extracted plant haemoglobin. Moving Mountains' B12 patty doesn't go quite that far – instead it tries to replicate the taste and feel of meat using coconut oil, beetroot juice, plant proteins and mushrooms. Dirty Bones serves it in its Vegan Mac Daddy burger – a coronary-taunting concoction of vegan mac and cheese and syrupy smoked mushrooms. The patty has the texture of soft sausagemeat and could probably pass as a meat product of some kind, although unlike beef, it gets a little lost when drowned in rich sauces.
Tastiness: 6/10
Authenticity: 5/10
Vegan scallops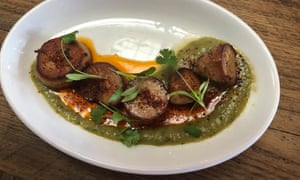 The 100% vegan pub the Spread Eagle does one of the best vegan junk food menus in London – its jackfruit and to-fish tacos could genuinely pass for real meat and fish. Those are well-known alt-meat staples, however, and it's the scallops I'm here to try: mushroom tails slow-poached in garlic oil to replicate the silkiness. Sadly, while the presentation is perfect, they taste like – drum roll, please – mushrooms! Lovely, spicy, garlicky mushrooms, but mushrooms nonetheless. As with many of these alternative meats, they make fine meals but, until science catches up and we're all growing perfect prosciutto ham in our basements, those meat cravings are likely to remain.
Tastiness: 7/10
Authenticity: 4/10
Source: www.theguardian.com