British car buyers love SUVs, but it seems they don't like all SUVs. Toyota, for example, sells one of the most famous 4x4s in the world, called the Land Cruiser. Its heritage is rich and the model line dates back decades. Yet unlike, say, the Range Rover, it's a rare sight here in the UK.
That's despite it being a full-size seven seater with space to spare. It's tough, it can easily tackle anything it's likely to encounter in the UK, and its famed reliability is the reason why they love them in the Australian Outback. So just why is it buyers are choosing a BMW X5 instead of a Land Cruiser?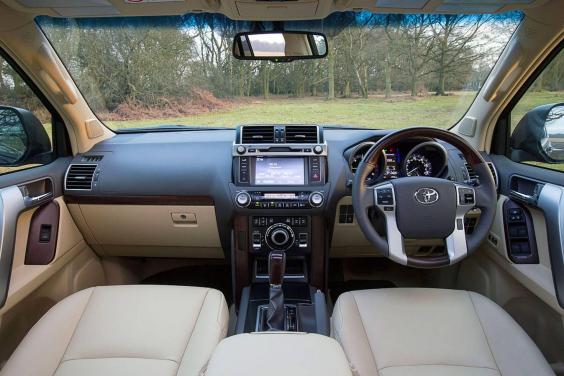 Perhaps it's because potential buyers have taken a test drive. And discovered the Land Cruiser is no great shakes on the road. For starters, its decent-sounding 174bhp 2.8-litre turbodiesel engine proves disappointing in action. It's a four-cylinder unit that requires plenty of stoking to make progress, which leads to a lot of clatter and buzzy vibration. It's far from smooth.
Other modern SUVs feel car-like. Not the Land Cruiser, which has slow and lifeless steering, little grip through corners and a generally unsettled ride over all surfaces. This makes it tiring, and it's only the ability to cushion really big potholes that stands out as a positive.
That ability gives you a clue as to where its strengths lie: off road. This is where it draws out an enormous advantage over almost any rival. But really, how relevant is that to most British buyers?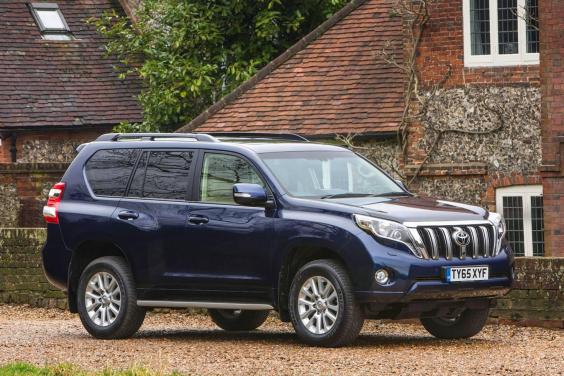 It's a similar story inside. Robust it may well be, but the low-rent dashboard lacks the premium feel we'd expect for this money. The infotainment system is poor, switches are scattered everywhere and, although they're soft and squidgy, the seats lack any sort of side support through corners. And in a car that rolls like this, you need side support.
It certainly is roomy, though. This is where the Land Cruiser comes into its own. The cabin is wide and five-door models have enough rear-seat space for even three tall adults to sit alongside one another comfortably. Two more adults will find the third-row seats acceptable, which isn't something you can say about many of the Toyota's rivals.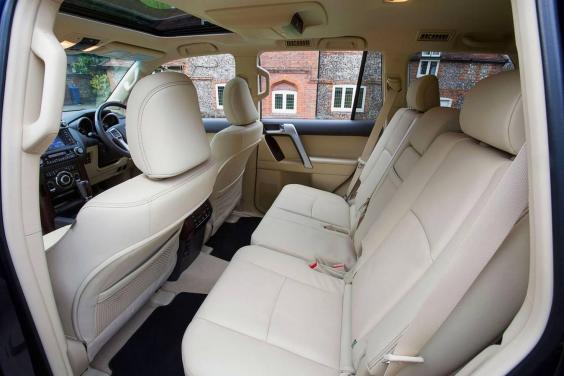 Seats fold every which way to make the enormous boot a tremendously flexible space. It's only with all seven seats occupied that it becomes awkwardly small. Speaking of awkward, that side-hinged tailgate is a bit of a pain, requiring lots of space behind the Land Cruiser to be opened fully. The boot floor is rather high as well.
As for costs, the Land Cruiser isn't cheap. Poor retained values make PCP payments steep. Poor CO2 emissions mean it's much more expensive than the SUV norm for company car drivers. Average economy of 38.2mpg is off the pace of rivals. It is well-equipped though, with standard Active models looking best value of all.
Overall, it's a pretty lukewarm performance by the Toyota Land Cruiser. Perhaps this explains why you don't see more of them. Saying that, if you do want one of the most dependable SUVs in the world, it should still be one of your default choices. After all, why else would you see so many of them in the inhospitable Oz Outback?
Read more at independent.co.uk