Pyongyang's new stance is due to several factors, including the impact of sanctions and fear of US military action, say analysts.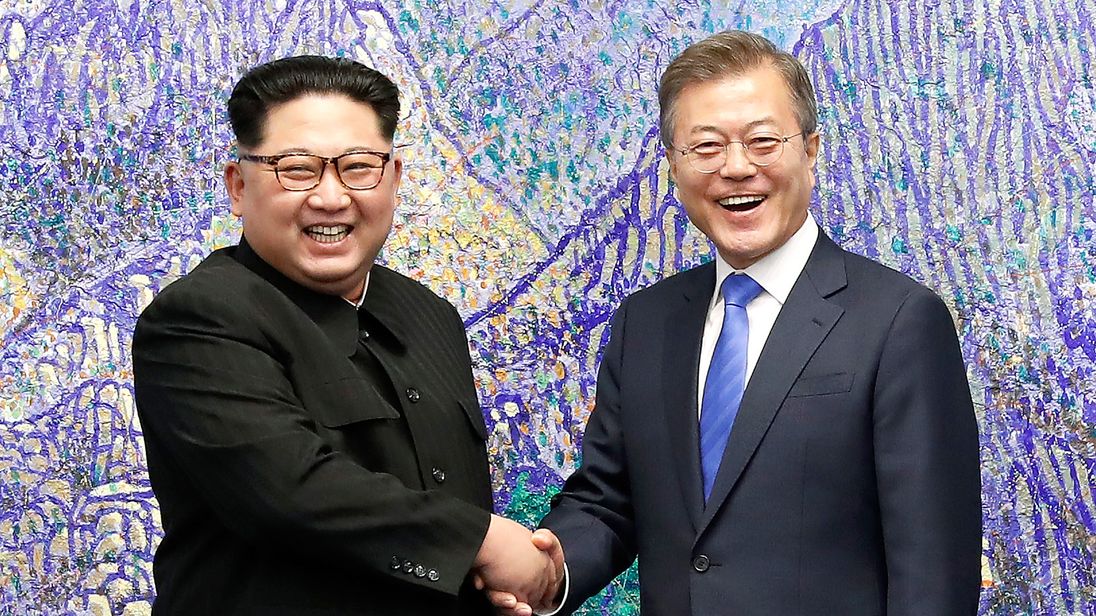 North Korea has hailed its summit with the South as a "historic meeting" that now paves the way for the start of a new era.
The new optimism comes after North Korean leader Kim Jong Un and the South's President Moon Jae-in pledged to pursue denuclearisationand a permanent peace.
The North's official KCNA news agency carried the text of the leaders' Panmunjom Declaration in full and said the agreement opened the way "for national reconciliation and unity, peace and prosperity".
In the document, the two leaders "confirmed the common goal of realising, through complete denuclearisation, a nuclear-free Korean Peninsula".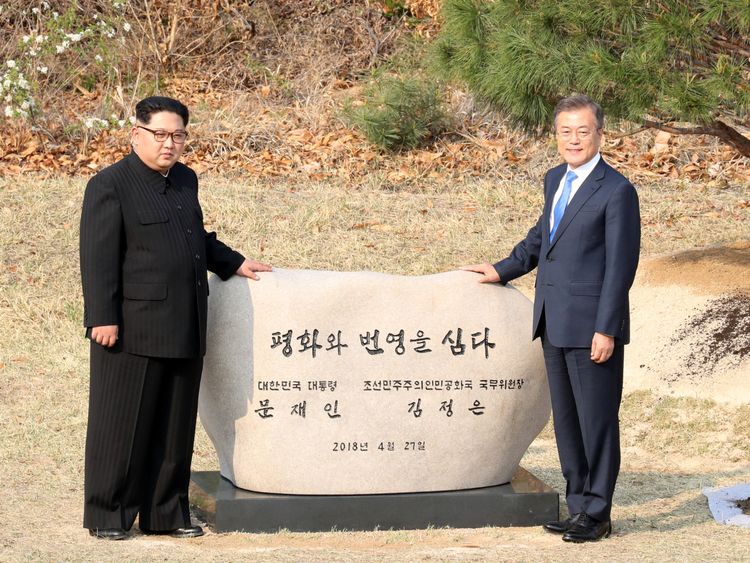 However, observers say the phrase is diplomatic language that is open to interpretation on both sides.
Pyongyang has long wanted an end to the US military presence and in the South, but it invaded its neighbour in 1950 and is the only one of the two Koreas to have nuclear weapons.
Previous displays of Korean co-operation and pledges by the North ultimately came to nothing and hostilities resumed.
Pyongyang has for years insisted it would never give up its nuclear arsenal which it says it needs to defend itself against a possible US invasion.
Although Seoul says the North has offered to negotiate its nuclear position in exchange for security guarantees, Kim made no public reference to doing this at the summit.
KCNA said the two leaders had a "candid and open-hearted exchange of views" on issues including "ensuring peace on the Korean Peninsula and the denuclearisation of the peninsula".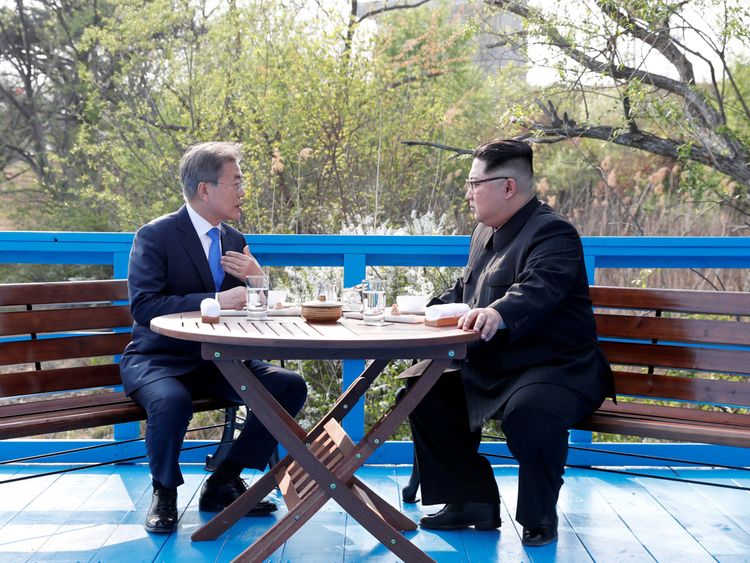 The North's mouthpiece for the ruling Workers' Party, the Rodong Sinmun newspaper, devoted most of its six pages to the summit and state television broadcast several minutes of footage.
Yang Moo-jin, of the University of North Korean Studies, said the widespread coverage signalled that the North was "sincere in its commitment".
He said: "It is also another signal to Washington in the lead-up to the US-North Korea summit that the ball is in your court now."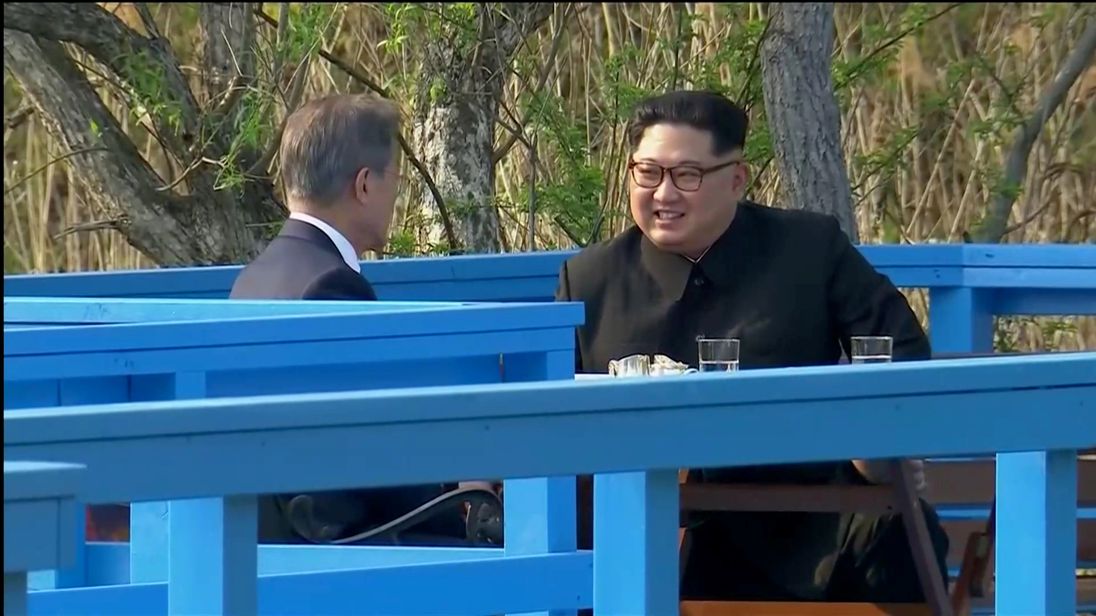 When Kim stepped over the military demarcation line that divides the peninsula he became the first North Korean leader to set foot in the South since the Korean War hostilities ended in 1953 with an armistice rather than a peace treaty.
He then persuaded Moon to step into the North and the two leaders shared a day of smiles, intimate moments, and a 30 minute-long one-on-one conversation.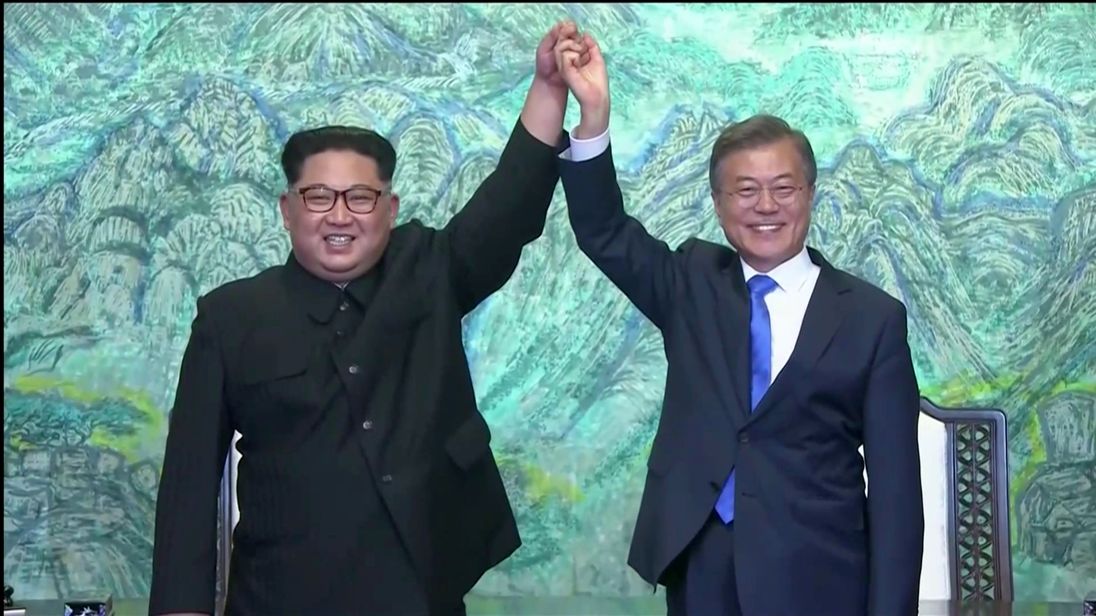 Analysts and diplomats say that a combination of factors were behind Pyongyang's new stance, including the country's regime feeling that it was in a position to negotiate from strength, the looming impact of sanctions, and fear of potential US military action.
Source: www.news.sky.com