The Conservatives have gained control of five councils while Labour have lost two, on a night of contrasting fortunes for the parties in local polls.
Among the first sets of results in England and Wales, the Tories gained Warwickshire and Lincolnshire, where UKIP lost all of its 13 seats.
Labour lost control of Blaenau Gwent and Bridgend, but held onto Cardiff.
Lib Dem results have been patchy and the party failed to stop the Tories retaining control in Somerset.
Many authorities, including all those in Scotland, will not begin counting until Friday morning.
A total of 4,851 council seats were up for grabs in 88 councils – all of those in Scotland and Wales and 34 in England – five weeks before the general election.
At 09:00 BST, across the 23 English and Welsh counties that had fully declared results, the Tories had control of 10 authorities and 561 seats, a net gain of 155.
Labour had control of five authorities and 404 seats, a net loss of 125.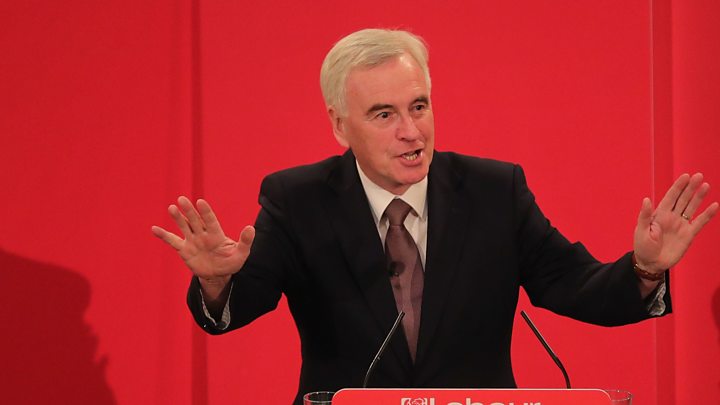 The Lib Dems had 143 seats, a net loss of 28. UKIP had failed to win any seats, a net loss of 41, while the Greens had picked up five.
Professor of Politics John Curtice said that the Conservatives had so far put in their best election performance since at least 2008, with an average swing of seven points from Labour to the Tories since 2013.
He said the Conservatives appeared to have been the main beneficiaries of a sharp decline in support for UKIP.
Map of council control
Conservative defence Secretary Michael Fallon said the outcome was "very encouraging" but denied the general election was in the bag, saying the results were not necessarily an accurate guide to what would happen on 8 June.
Shadow chancellor John McDonnell said this was not the "wipe-out that many commentators were forecasting" and Labour were building a "solid base" for the general election.
But the BBC's political editor Laura Kuenssberg said the opposition should be "gobbling up" seats rather than trying to "put a rosy picture" on holding onto seats in some of their traditional heartlands.
'Difficult night'
The Conservative candidate for the new "metro mayor" post for the West of England, Tim Bowles, beat Labour's Lesley Mansell by 51.6% to 48.4%.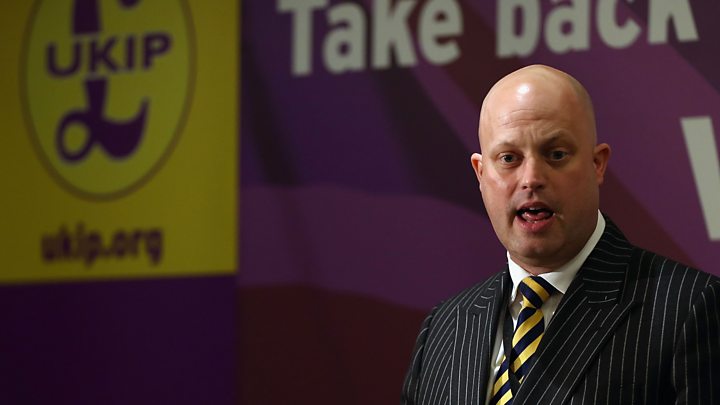 Lib Dem president Sal Brinton described her party's performance overall as "patchy", while former business secretary Vince Cable said there had been no "spectacular breakthrough".
Ros Jones, the Labour mayor of Doncaster, has been re-elected after getting just over 50% of votes.
Warwickshire, Lincolnshire, Gloucestershire, the Isle of Wight and Monmouthshire gained by the Conservatives, had all been under no overall control.
In Lincolnshire, where UKIP had 16 councillors elected in 2013, the party has lost all of its remaining seats.
Former UKIP leadership contender Lisa Duffy described that as "very disappointing" adding: "We knew it was going to be a difficult night."
Labour has lost control of its Welsh heartland seat Blaenau Gwent to independents, and the result in Merthyr Tydfil is on a knife-edge as the final three seats will not be declared until 8 June and Labour would have to win them all to retain a majority.
Merthyr Tydfil's Labour leader Brendan Toomey was among those to lose his seat.
He told BBC Radio 4: "It's the birthplace of Labour, we are having a very disappointing evening to say the least."
---
Analysis: Where the parties stand… so far
By Chris Mason
The swing from Labour to the Conservatives, across the results we have so far, is substantial.
UKIP's vote is collapsing heavily.
The party has been wiped out in Lincolnshire, the very spot where its leader Paul Nuttall will fight for a Westminster seat next month, in Boston and Skegness.
What about the Liberal Democrats?
---
Vaughan Gething, a Labour member of the Welsh Parliament, said there was an "awful lot of work" for the party to do before the general election on 8 June.
He told Radio 4's Today there had been "mixed messages" on the doorsteps about Jeremy Corbyn's leadership, but there had also been strong results – with his party "turning back the Tory tide" to retain control of Cardiff, Newport and Swansea.
Wrexham and Flintshire councils have remained under no overall control, while the Conservatives saw off a challenge from the Lib Dems to hold on to Somerset County Council – although leader John Osman was ousted by Lib Dem former MP Tessa Munt.
Among battles to watch out for on Friday are the SNP's attempt to seize control from Labour in Glasgow – and the Conservatives' bid to take back overall control of Norfolk County Council.
For the first time, voters in Greater Manchester, the Liverpool City region, the West Midlands, Tees Valley, the West of England, and Cambridge and Peterborough will elect "metro mayors" covering combined local authority areas.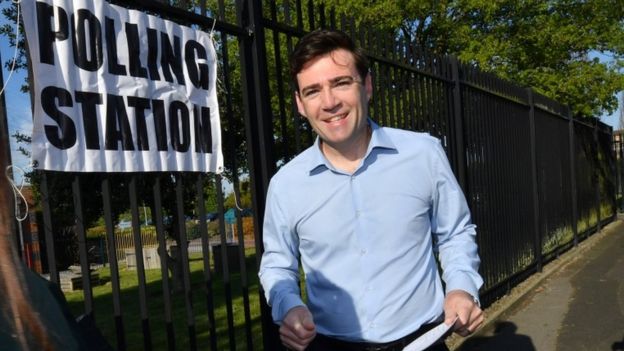 The mayors will mostly be responsible for economic development, but some will have powers over transport and housing.
Former Labour cabinet minister Andy Burnham, who is stepping down as an MP, hopes to become Greater Manchester's first elected mayor while in the West Midlands, former John Lewis boss Andy Street is running for the Conservatives while Sion Simon hopes to secure the role for Labour.
This is a year of county council elections in England (34 councils, 2,370 seats). There were also polls in six unitary authorities where county councils and district councils have merged.
In Scotland, all 32 councils (1,227 seats) and all 22 councils in Wales (1,254 seats) were being contested.
In Doncaster and North Tyneside, residents voted for local authority mayors, who are elected leaders of their respective councils.
Read more at BBC.co.uk