Jamie Vardy revealed on Monday that he has received death threats on social media and that his wife has been recognised and deliberately targeted by motorists while driving their children around, as a result of allegations that he contributed to the sacking of Leicester City's popular manager Claudio Ranieri.
Speaking for the first time in detail about the dismissal of the Italian, amid suggestions that disgruntled senior players may have contributed to it, Vardy – who is with the England squad which on Tuesday travels to Germany for Wednesday night's friendly in Dortmund – said that he also suffered random verbal abuse while walking down the street and that his wife had been cut in by motorists "plenty of times."
The striker, who may start for Gareth Southgate in Dortmund, later clarified that he was not accusing Leicester fans of the abuse, which he has not considered reporting to police.
The claim that Vardy attended a meeting called by Leicester owner  Vichai Srivaddhanaprabha at East Midlands airport hours after the club's 2-1 defeat in Sevilla on February 23, had prompted abuse, he said. "Then of course the story is out there and people pick it up and jump on it and you're getting death threats about your family, kids, everything."
Asked where the abuse comes from, Vardy said: "On social media, you name it – walking down the street. To be honest I get them every week. Football fans don't seem to like me. I just get on with it but when people are trying to cut your missus up while she's driving along, with the kids in the back of the car. It's not the best. It's happened plenty of times."
Though he said his wife Rebekah's experience of being deliberately cut up on the roads was "terrifying," he felt that the most he would achieve by reporting any abuse would be individuals getting "banned" on Twitter. "People get cut up but if there's no cameras you're screwed," the 30-year-old said.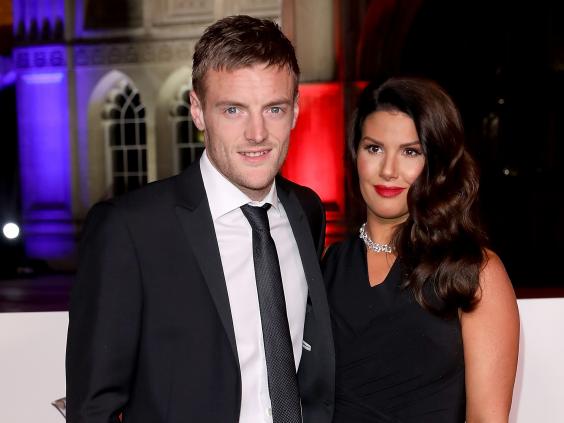 The suspicion that senior players such as Vardy and Danny Drinkwater contributed to Ranieiri's was fuelled by the striking lack of support for the Italian on social media, where players are often quick to promote their own commercial causes. Eventually, Vardy paid his respects to Ranieiri on Instagram.
"I can understand what you are saying," Vardy said, when confronted with his silence.
"But personally, my tweet was going out straightaway, but I wrote it that many times, I couldn't quite get the wording right. You don't know what to say. It was 24 hours before I did it, but we had just got back from Seville. We were delayed, landed, then went straight back home, kids in the bath and straight to bed myself."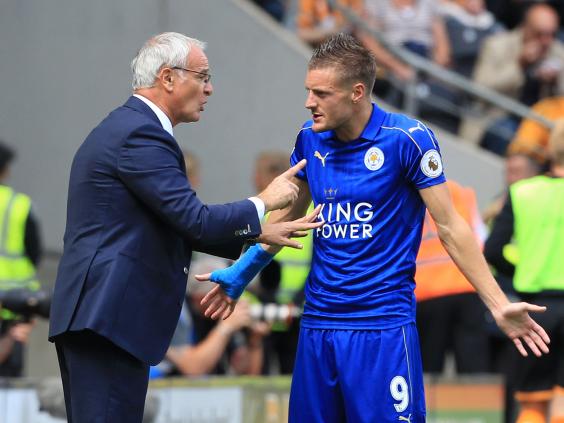 Leicester's return to something akin to last season's form in the month since Ranieri was sacked suggests that either the former manager  had been overcomplicating things or had lost the faith of his players.
Vardy said there had been nop problem between the 65-year-old and the players. "No, not at all. Basically if there was an issue you went and did it in the gaffer's office, man to man. Or you went and did on the tactics board, because he was happy for you to come in and put your opinion across."
Vardy – who was accused by Sevilla's Samir Nasri of 'cheating' to get him dismissed as Leicester beat the Spaniards last week – said he had accepted that he was simply not a popular player. "I just get abuse at every stadium that I turn up at," he said.
"To be honest, you are always going to get stick from fans. It is part and parcel of football. I'm one that carries on and winds them up a bit. Do I enjoy it? Yeah, it's just me.
"I couldn't tell you why I get it, but it's part of the game. I am not really fussed about it. It's fine by me."
Read more at independent.co.uk