Brookyln's Sunset Park, Frelard in Seattle, Botofogo in Rio and … Tooting. The south London neighbourhood has joined the ranks of the world's coolest city areas according to Lonely Planet. The guidebook publisher, which hailed "captivating" Tooting's "multiculturalism and originality," is known for including publicity-generating surprises in its lists of best destinations (earlier this year Leeds made it into the top 10 places to visit in Europe) but for residents of Tooting – me included – being ranked alongside other up-and-coming hotspots around the world merely confirms what we already knew: Tooting is a brilliant place to live and visit. And Lonely Planet is not the first big name to recognise the buzz in Tooting. In January this year the New York Times published its guide to the "The London of London's Mayor", a reference to Tooting resident and its former MP, Sadiq Khan.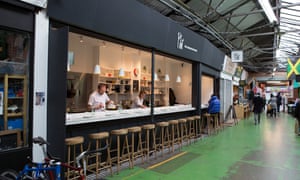 The last year has seen an explosion of new bars and restaurants – many of them in the high street's two markets. The Tapas Room, sister bar to Donostia in Brixton; modern British restaurant Plot; tiny Japanese restaurant Hinata; craft beer shop We Brought Beer; Graveney Gin and most recently Tequila Taqueria have joined pizza joint Franco Manca, wine bar Unwined and coffee shop Brickwood to name a few. And there's more on the way – the Antic group is developing Bateman's Yard into another foodie hub, calling it, intriguingly, "a cobbled village square for Tooting" – Tooting is many things but it's not known for its cobbles, or squares.
Beyond the market, the Little Bar, Lebanese restaurants Meze, the Little Taperiaand Brick and Liquor often have queues outside at weekends.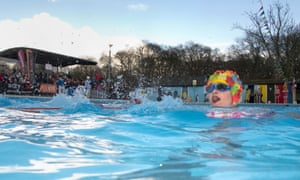 As the Observer's restaurant critic Jay Rayner pointed out in his recent review of Plot – you can't talk about trendy restaurants in traditional markets without mentioning the g-word. But for me, the best thing about Tooting, is that gentrification hasn't changed the character of the place. Tooting High Street has the same vibe as it did when I moved here 14 years ago. The south Asian restaurants and shops still dominate the mile-long stretch between Tooting Bec and Tooting Broadway tube stations. Last weekend I joined a queue of people in Pooja – one of the most popular Indian sweet shops – for a huge box of panipuri, plus the filling, dal and rotis that cost just £8. The 24-hour Turkish shop at the end of my street and next to the Wheatsheaf pub is one of those tardis-like mini markets where you go in for a pint of milk and come out with a giant still-warm Turkish bread, bags full of dried fruit and packets of spices. Longstanding Pakistani restaurants such as Lahore Karahi and Mirch Masala are as busy as ever. It is one of the few high streets that seems to be immune to chains – if you want an Oliver Bonas you'll have to head north to boring old Balham!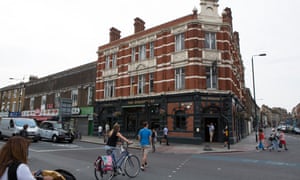 That the Wheatsheaf was saved from the grip of Tesco recently, thanks to local campaign supported by Sadiq Khan and a clampdown on planning laws by Wandsworth council, says a lot about Tooting.
Talking of pubs, the Antelope and the Castle get a shout-out on the Lonely Planet list but the Selkirk deserves a mention too. Just off the high street, and known for its garden and Argentinan asado grill, it's my favourite pub in Tooting.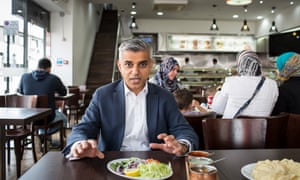 The changes in the neighbourhood are not all about gastro pubs and artisan drinks. One of the best things about the area, says editor of Tooting Daily PRSSDave Mauger, is its huge array of charities and non-profit groups, including Transition Town Tooting, which runs Foodival where people donate their locally-grown food and veg to be cooked by local restaurants and given out for free; community kitchen Graveney canteen; the Chickpea Sisters, and Little Village. "There is a genuine sense of community here and people want to help each other out," says Mauger.
And then there is my favourite place of all – the historic and much-loved lido, home to the South London Swimming Club and the Cold Water Championships, which has just opened its new grass-roofed pavilion but still has a trad cafe selling tea and chips. In fact there is no better snapshot of what makes Tooting great than the lido – England's largest outdoor pool – on a sunny day. There is Tooting in all its glory: thriving, diverse and full of people who love where they live.
Read more at www.theguardian.com