Over the last nine months, Glass Animals' Heat Waves has become the ultimate sleeper hit.
A dreamy reflection on missing a friend, it was released in the middle of the pandemic last June – but only made its debut in the UK top 40 this January.
At the same time, it was voted the best song of 2020 by listeners of the Australian radio station Triple J. That helped it climb to number one in Australia's charts, where it has remained for the last six weeks (and counting).
Not bad for a song that was written in desperation at the end of a long and unproductive day in the recording studio.
Even after inspiration struck, it had a troubled gestation: Glass Animals had to delay their third album after drummer Joe Seaward suffered devastating injuries in a cycling accident. By the time he'd recuperated, the pandemic had derailed the band's comeback, and they were told to "write off" their album until they could tour again.
The rest of the story incorporates friendly neighbours, Minecraft fan fiction and the unexpected involvement of a Hollywood star.
As the song continues to reach new peaks, Glass Animals' frontman Dave Bayley joined us to discuss its convoluted journey to the top.
"The song staed in May 2018. We were winding down from touring our second album and I hired a studio in North London called The Church. I was in the little basement room, which used to be the kitchen – and I've recently found out that's where Bob Dylan used to sit and write. He only wanted to be in the kitchen, apparently.
"Anyway, I spent all day there… but I was fishing and catching rubbish. At the end of the day, I was ready to go home, but I just picked up a guitar to try one more time, and I just played those chords."
The chord sequence is unusual for a pop song – meandering around the key of B in an erratic fashion that gives the song its woozy, out-of-focus vibe.
"I was trying to do some relatively complex chord sequences," says Bayley. "A-Ha were the masters of that. They'd change one little note the second time you hear the chords to put in a bit of aspiration; then two notes on the third, to add some jealousy.
"That was in my head. I was trying to find a chord sequence that's happy, then it goes a bit sad, then it's nostalgic, then back to happy again."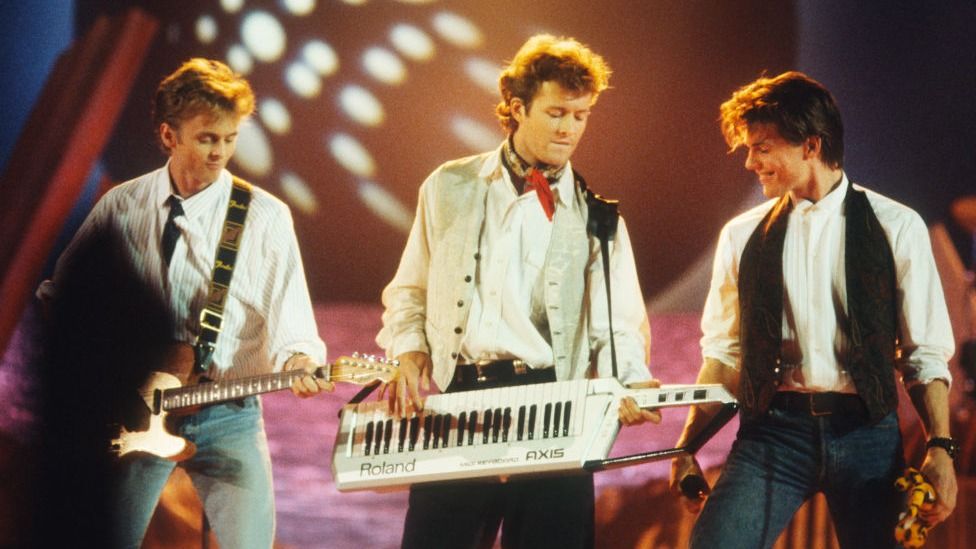 Inspired, Bayley started to layer up the song – pitch-shifting the guitar, adding a synth pad and a simple percussion loop, before improvising vocal melodies over the top.
"And actually what you hear in the song is really similar to that original demo."
An unexpected visitor
Lyrically, Heat Waves is "about missing somebody and imagining them there" with you. Bayley says it was inspired by the death of a close friend, whose birthday fell in June – hence the chorus: "Sometimes all I think about is you/Late night in the middle of June."
The metaphors of heat haze and shimmering visions came from the same experience.
"You know when you really miss somebody, you can sometimes hear what they would have said in that moment? Or you think you see them across the street? Even though they've passed away, you imagine them, you have these mirages, and so that's what the lyrics play at."
With the demo complete, Bayley played it back through the studio speakers as he prepared to pack up and go home. It was only then that he realised someone else was there.
"I hate the fact that I wasn't alone," he says. "I get really self-conscious if there are other people in the room when I'm writing something personal. That's why I was so shocked when I heard someone fumbling around at the back of the room, on a piano, playing totally in key.
"And I turned around and there was a suited gentleman in the shadow. And after a little bit of me persuading them to expose their face, they parted their long hair… and it was Johnny Depp!"
He's still not sure how the Pirates of the Caribbean star ended up in the studio – but assumes he got lost "on his way to the toilet" while working in one of the adjacent rooms. "Or maybe he just wanted to check out Bob Dylan's kitchen."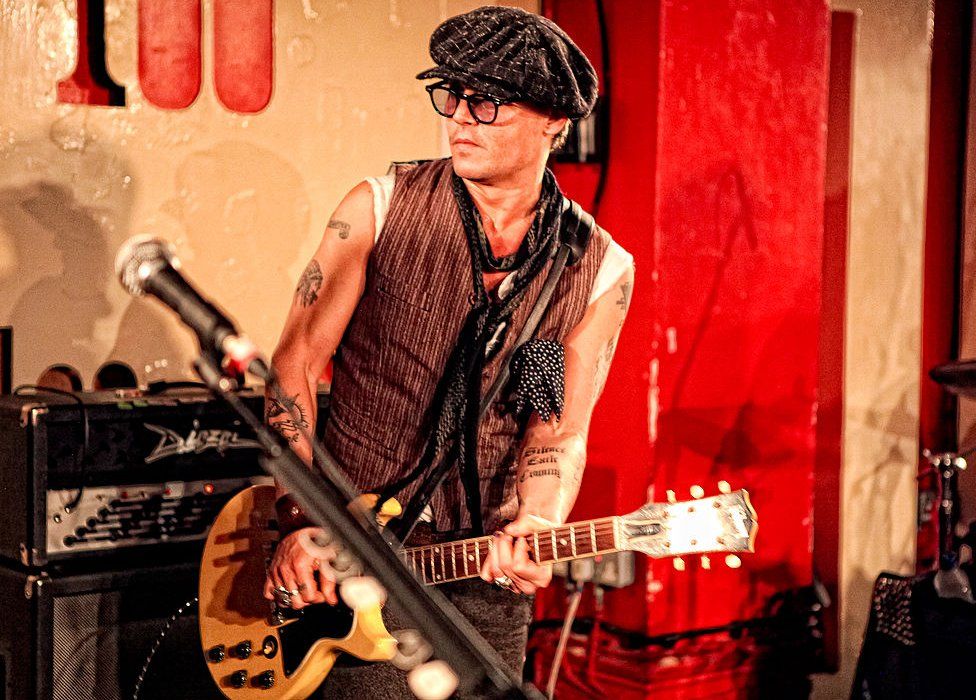 Heat Waves was duly stored on Bayley's hard drive, ready to be recorded by his bandmates after a summer filled with festival dates.
But then, in July 2018, Joe Seaward collided with a lorry while cycling in Dublin. His leg was broken on impact and he became tangled in the truck's trailer where his skull suffered a complex fracture, affecting the speech centre in his brain. On waking, he discovered he had lost his short-term memory; and had to relearn how to walk, talk, eat and write.
Bayley, who had studied neuroscience at university, knew how serious the injuries were. He immediately cancelled all the band's tour dates to be with his friend while he recuperated.
"We were just in the hospital, unable to see the future," he recalls. "We didn't know if he was going to be OK."
"I think that my accident shook everyone to the core," Seaward told the NME last year. "Everyone was very close to losing a friend, a brother, a boyfriend, a son and a bandmate."
Thankfully, he made a full recovery and returned to the stage in early 2020, just before coronavirus brought live music to a standstill.
'Determined to prove them wrong'
Once again, all Glass Animals' concerts were called off; and no-one was sure what to do with Dreamland – the album they'd just completed.
"I had conversations with my managers, and they were like, 'Look, get the album out, write it off and go and make another one – because you're not going to be able to promote it,'" Bayley says.
"It felt awful – but it also made me incredibly determined to prove them wrong."
And so the band rolled out an unusual campaign to get their music in front of people – with remix competitions, virtual performances and a covers EP taking the place of regular touring.
Bayley even enlisted his neighbours in Hackney to help him film Heat Waves' music video during the first lockdown: "I put a piece of paper through all their doors and asked them to film me walking down the street at seven o'clock in the morning. I can't believe it worked, in retrospect."
Radio 1 added the track to their playlist over the summer, but it didn't make its first chart appearance until October, when the song appeared on the multi-million-selling video game Fifa 21.
That helped bring it to a wider audience… including the Minecraft YouTuber community, who subsequently used Heat Waves to soundtrack a (somewhat frisky) piece of fan fiction that imagined a romance between two players called Dream and GeorgeNotFound.
www.bbc.co.uk