Drivers are warned Good Friday will be the busiest on the roads, as "below average" temperatures are forecast for the weekend.
Anyone wishing to avoid Easter traffic should stay off the roads on Good Friday – during an unsettled bank holiday weekend with below average temperatures.
It is expected to be the busiest day of the holiday, with 4.45 million individual journeys being taken, according to the RAC.
Maundy Thursday and Saturday are predicted to be joint second busiest, with 3.18 million individual trips each.
Across the weekend, drivers will complete almost 19 million separate leisure journeys.
Likely hotspots include the M25 between Gatwick Airport and the M1, the M3 southwest of London, the A303 at Stonehenge, the M55 between Preston and Blackpool, and the M53 between Liverpool and Chester.
In addition to the holiday traffic, planned upgrades on some parts of the national rail network may make the roads even busier.
Buses will be carrying rail passengers in some parts of the North West, South West and the east of England.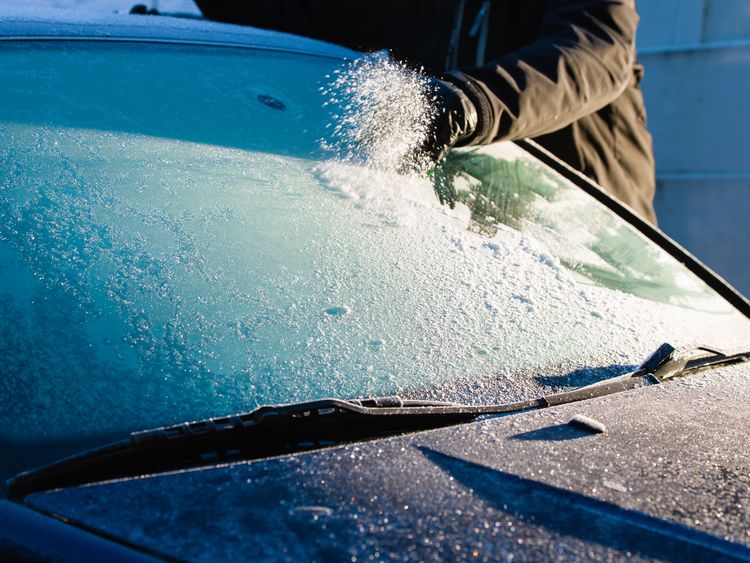 On the plus side, hundreds of miles of roadworks are being removed ahead of the weekend in England.
Around 99% of motorways and major A-roads will be roadworks-free, Highways England said.
Drivers are also being warned to expect unsettled weather. Snow is possible on the eastern side of Scotland, but mainly over higher ground.
Met Office meteorologist Martin Bowles said low pressure will cause "wet and windy" weather in the south, adding that frost is expected overnight.
Temperatures will be "below average but not exceptionally cold". The mercury may plunge as low as minus 2C ( 28F) in the north, and 1 or 2C (36F) in the south.
During the day, temperatures in the south will be lower than average, reaching 8 or 9C (48F).
Source: news.sky.com