There was uproar when it was reported that a French-Dutch firm had won a deal to make new blue British passports.
A UK security firm that lost out to a foreign company on a £490m Government contract to produce Britain's post-Brexit passports has said it will no longer appeal the decision.
While the announcement by Prime Minister Theresa May that Britain would change its passports from burgundy back to blue after leaving the EU was greeted with excitement in some quarters, it turned to uproar when it emerged that Gemalto – a Franco-Dutch firm – had reportedly won the bid by undercutting competitors by £50m.
De La Rue, which has manufactured the passports for the past 10 years, had said it would challenge the decision, with boss Martin Sutherland challenging Mrs May and Home Secretary Amber Rudd to look workers "in the whites of the eyes" and defend the move.
But it has now changed its mind, revealing in a post-close trading update for the last financial year that it "will not appeal against HMPO's decision on the UK passport tender".
"De La Rue will continue to fulfil its existing contract and assist with transition to the new supplier and is therefore expecting no impact on the group's performance in the next 18 months," it added.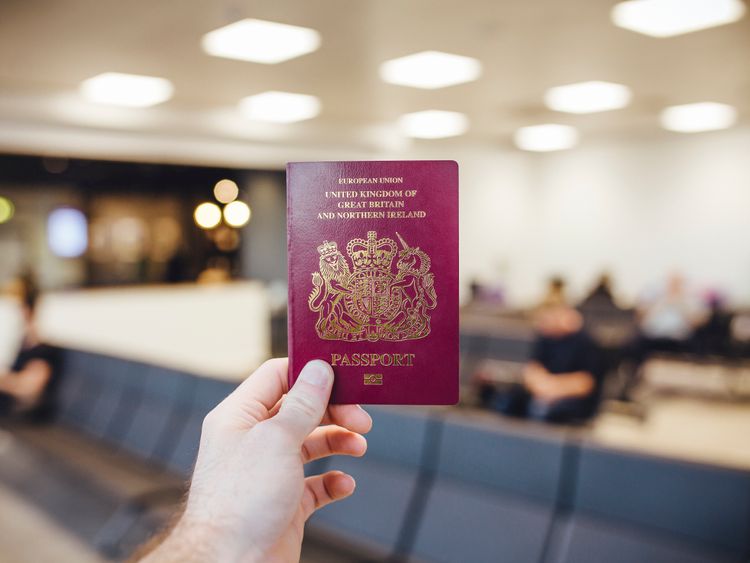 Leading Brexiteers had condemned the snub when it was revealed last month, with Commons Leader Andrea Leadsom saying she was "very sympathetic" to criticism.
Tory MP and former international development secretary Priti Patel raged that it amounted to a "national humiliation".
But the Home Office said Gemalto's bid would save taxpayers between £100m and £120m.
"The preferred bidder has been selected following a rigorous, fair and open competition and all bidders were notified of the outcome last night," a spokesman said at the time.
"The chosen company demonstrated that they will be best able to meet the needs of our passport service with a high quality and secure product at the best value for money for our customers and the taxpayer.
"It's been the case since 2009 that we do not require passports to be manufactured in the UK. A proportion of passports have been made overseas since then with up to 20 percent of blank passport books currently produced in Europe with no security or operational concerns."
Despite the setback, De La Rue, which also makes banknotes, said in its trading update that its revenue for the year ending 31 March had increased by about 6% year on year, with growth across all product lines.
Underlying operating profit would be in the £60m range, reflecting a write-off of about £4m related to the passport tender and delays in the shipment of some contracts in the last week of the year, it said.
Announcing details of the passport switch in December, immigration minister Brandon Lewis said returning to blue passports would help Britain "restore its national identity".The Prime Minister said the "iconic" blue passport would "symbolise our citizenship of a proud, great nation".
The new blue passports will be issued from October 2019 to those renewing or applying for a new passport.
Source:news.sky.com