The Conservative Senedd member for South Wales East, Mohammad Asghar, has died at the age of 74 after being taken to hospital.
The Welsh Ambulance Service said it had received "reports of a medical emergency" on Tuesday morning.
Mr Asghar, who lived in Newport, was the first ethnic minority member of the Senedd and had represented the region since 2007.
Tory Senedd group leader Paul Davies called his death a "devastating blow".
"Our friend and colleague Mohammad Asghar has served the people of South Wales East in the Senedd with distinction for more than 13 years," he said.
"I am sure that everyone will join me in sending condolences to his family."
Mr Asghar's daughter Natasha tweeted: "Today, by far, has been the worst day of my life.
"I lost the first man I ever loved forever. The man who taught me to walk, crack terrible jokes, do whatever I had to to achieve my goals & do anything for ones family.
"I cannot imagine life without you. I love you."
Wales' First Minister Mark Drakeford said he was "saddened to hear" of his death.
"My thoughts are with his family and friends today," he said.
"His presence in the Senedd will be missed."
Following his election in 2007 – then as a Plaid Cymru assembly member- Mohammad Asghar became the first Muslim AM.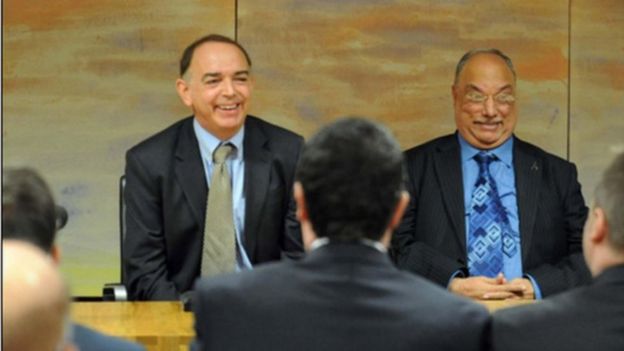 Two years later, in December 2009, he was also the first member in Cardiff Bay to leave one party for another when he joined the Tories.
The move was announced with a flourish by the Conservative group leader then, Nick Bourne, at a hastily arranged news conference.
Explaining the shock defection at the time, Mr Asghar said he had "fallen out of tune with the views and policies of Plaid Cymru".
At the time of his death Mr Asghar was a member of the Senedd's Public Accounts Committee, and Economy, Infrastructure and Skills Committee.
Born in Peshawar in what is now Pakistan in 1945, Mr Asghar moved to England and then Wales to complete an accountancy course in Newport.
In 2004 he was elected to the city's council.
A keen sportsman, Mr Asghar ran with the Olympic torch in 1964 and campaigned for Wales to have its own cricket team.
He was a qualified pilot and spoke Urdu, Hindi and Punjabi fluently.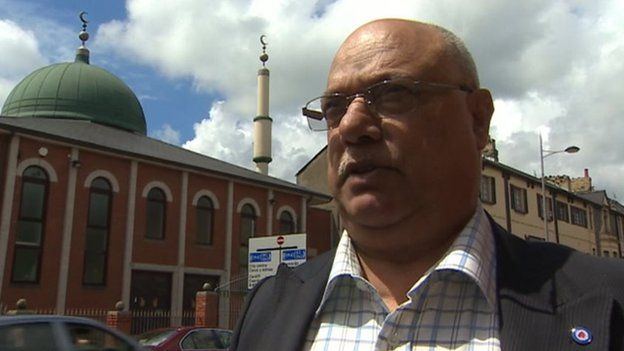 The UK government's Welsh Secretary Simon Hart described him as "an extremely significant figure in Welsh politics, someone who contributed so much to his community".
"More than that, he was a renowned family man and a good friend to many," he said.
"He will be fondly remembered."
The chairman of the Welsh Conservatives, Lord Byron Davies of Gower, said: "I am deeply saddened to learn of the passing of my good friend and former Senedd colleague, Mohammad Asghar who was affectionately known as Oscar.
"He was a valued and very active member of the Welsh Conservative family and my heartfelt condolences go to his wife Firdaus and daughter Natasha."
Senedd Presiding Officer Elin Jones said she was "so saddened by the sudden death of our dear colleague, Mohammad Asghar".
"He will be missed by all in our Senedd. He was a friend to all across parties and was a true champion of his region and his country."
Plaid Cymru leader Adam Price said: "On behalf of myself and Plaid Cymru I send sincere condolences to the family and friends of Mohammad Asghar.
"We remember Oscar for his dedication to the people of South Wales East and his long service in the Senedd."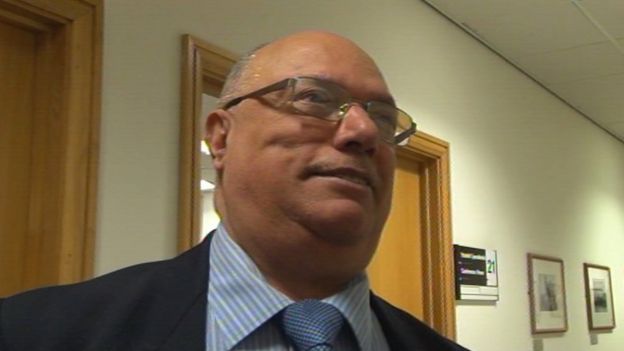 Analysis by Vaughan Roderick, BBC Welsh Affairs Editor
Mohammad Asghar was well-liked by Senedd colleagues across the chamber for his unassuming clubbable personality and diligent work on Senedd committees.
The very opposite of a political firebrand, Mr Ashgar was only a moderate public speaker and preferred asking questions to speech-making.
As the first minority-ethnic and Muslim member of the Senedd he frequently brought new perspectives to debates, although he always fought attempts to define him either by his religion or ethnicity, insisting that he represented all the voters of his region.
www.bbc.com