Chelsea have never failed to win the Premier League when they have been top at Christmas, and Wednesday's 1-0 win at Sunderland ensured that whatever happens against Crystal Palace this weekend, they will be top of the tree come 25th December.
Not only that, but Antonio Conte's side have reeled off 10 consecutive victories since the surprise 3-0 defeat at Arsenal, and what makes the win at the KCOM Stadium even more impressive is that they did it without the in-form Eden Hazard, absent through a minor injury.
Conte also elected to give Nemanja Matic a break and start Cesc Fabregas instead, and the out-of-favour midfielder reminded his manager what he can offer as he struck home the only goal of the game shortly before the break. Conte said on Tuesday that he could not confirm if Fabregas will remain a Chelsea player come the end of January, but with the Blues in this kind of form, why would he want to leave?
Arsenal's 'character' falls short
Arsene Wenger has been eager to stress that his side have the character required to win the Premier League title. The only problem is that they left it in north London for Tuesday's trip to Everton, where they were deservedly beaten 2-1 by a side who showed more determination, desire and a will to run down everything that moved despite being desperately out of form.
This on paper was a game that Arsenal should have won even if they weren't at their best, with the Toffees winless in five matches and struggling to repeat their early season form. But the gunners were unable to hold on to possession after Alexis Sanchez's opener, and committed the cardinal sin of not even taking a point back home when they conceded a late Ashley Williams header.
Instead of keeping pace with Chelsea as the Premier League heads into the festive fixtures, Arsenal find themselves six points adrift and behind Liverpool on goal difference.
There's no overlooking the fact that Craig Pawson has a bit of a nightmare performance during Manchester United's 2-1 victory over Crystal Palace. Paul Pogba's opener should have been ruled offside – which in fairness is on Pawson's assistant referee to determine – while Zlatan Ibrahimovic appeared to handle the ball in the build-up to his match winner.
There was also the one-man wrecking ball of Marcos Rojo to contend with. Having clearly failed to learn his lesson two weeks ago when he leapt of the ground to fly into a tackle against Everton's Idrissa Gueye – who was lucky to escape any injury let alone a serious one – Rojo did the same to Wilfried Zaha, only for Pawson to give him a yellow card.
Even though Rojo did not make full contact this time around, he clearly hasn't quite mastered to art of tackling in the Premier League, but if referees are allowed to get away with making such bad decisions on a regular basis, then there needs to a be a platform where they can be fairly criticised. Given that players and managers are open to all forms of criticism – fair and otherwise – why should referees be exempt when they've clearly made the wrong decision?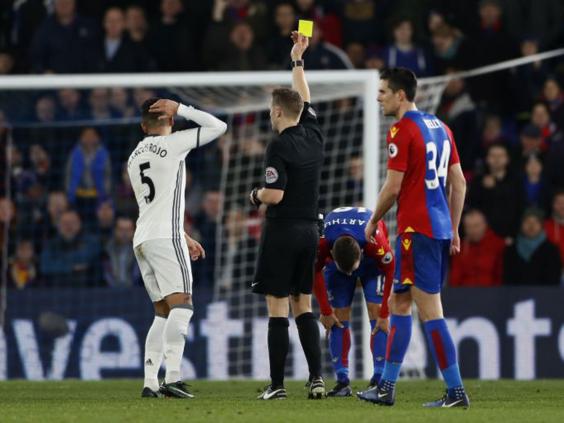 Too early to write off Karius but he needs to rebuild quickly
Jürgen Klopp made the somewhat surprising decision to drop his No 1 goalkeeper, Loris Karius, and recall Simon Mignolet for Wednesday's 3-0 win at Middlesbrough. The move was not surprising in that Karius has been poor since arriving at Anfield and shown nothing to justify why he has replaced Mignolet this season, but it was a shock in that Klopp has been so determined to defend him until now.
Both Gary Neville and Jamie Carragher have been vocal in their public criticism of Karius, but they would be stupid to write him off completely after just three months in the first team. Many players have arrived in England and struggled to adapt to the Premier League before coming good, and Karius can take inspiration from Manchester United's David De Gea, who overcame his early troubles to develop into one of the world's leading goalkeepers.
The problem for Karius though is that at 23 years old, he has less time to grow into the role than 20-year-old De Gea did when he arrived in 2011, and given that Klopp clearly has his doubts over Mignolet too, he could look to sign another goalkeeper come the end of the season if Karius fails to improve. The clock is ticking.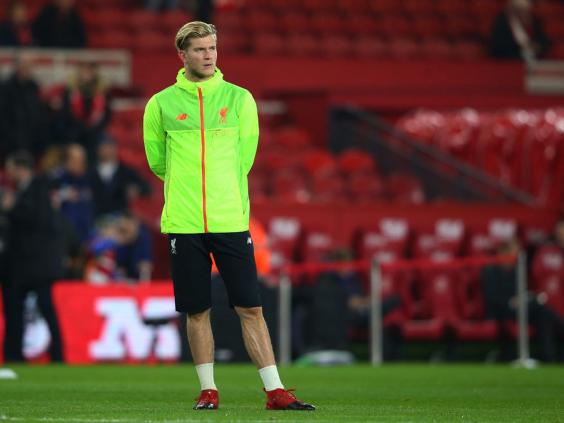 Rondon finding his form at West Brom
Salomon Rondon is proving the player West Bromwich Albion thought they signed in 2015, with the striker's fantastic 13-minute hat-trick securing a 3-1 victory over Swansea that lifts the Baggies to the hefty heights of seventh.
The 27-year-old Venezuelan is playing this season with a smile on his face, and with him now able to communicate clearly with his teammates after grasping the English language, he is quickly transforming into one of the most underrated strikers in the top flight.
By all accounts, West Brom's squad aren't one that should be challenging for European football, but in Rondon there's no reason why they can't force their way clear of the chasing back and finish top of the mid-table sides.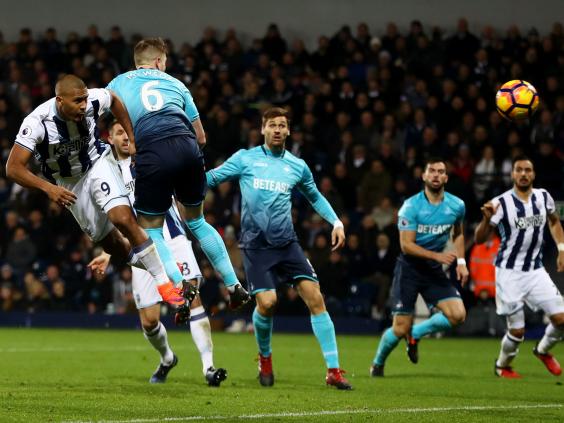 Guardiola's Gundogan gamble backfires
Ilkay Gundogan's injury troubles are well-documented, but Pep Guardiola was willing to sanction a £20m move for the Germany international in the summer even though he was still recovering from the dislocated kneecap that kept him out of the European Championships.
It looked to be a smart piece of business, with Gundogan returning to action in September and quickly cementing his place in the first team with his wide array of passing skills able to free the likes of Sergio Aguero and Kevin De Bruyne ahead of him.
But seeing the 26-year-old crumpled in the heap on the Etihad turf during City's 2-0 win over Watford triggered the alarm bells, and Guardiola confirmed the worst in his post-match press conference when he suggested that Gundogan had suffered a serious knee ligament injury that could keep him out for "several months". Having missed over 400 days with a compressed spine in 2013/14, the news is a cruel blow to a very talented footballer who can't catch a break.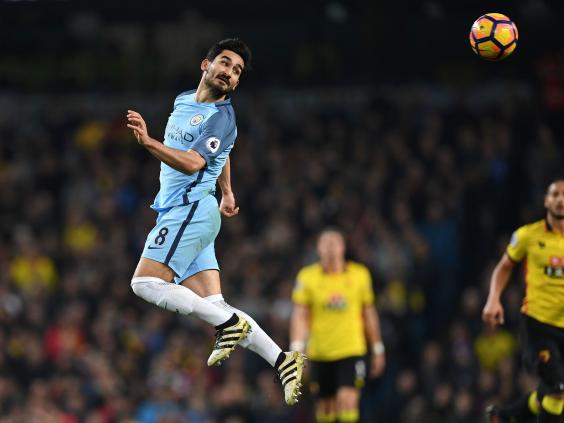 Mourinho showing signs of learning the error of his ways
Jose Mourinho has been at Old Trafford for little over five months now, and in that time he's managed to rack up fines, dismissals and stadium bans. It's not quite what the United board will have envisaged when they signed "The Special One", but he has cut a much calmer figure this month and has shown a reluctance to put himself in the firing line by staying away from the dugout.
Mourinho was seen to be remaining in his seat for nearly the entire first half against Tottenham at the weekend, having done the same against Everton the week before, and he was once again showing caution during the win over Palace yesterday. If that's what it takes to keep him on the sidelines, then credit to him.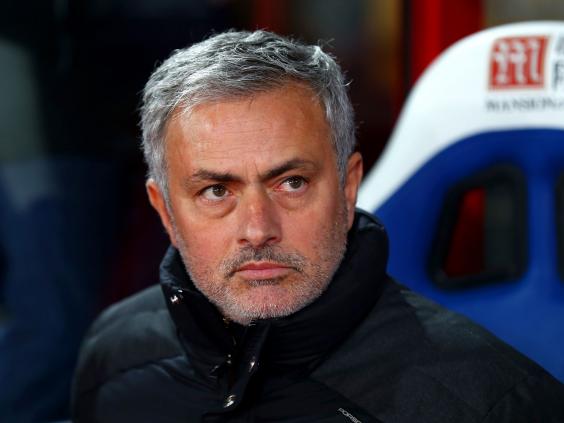 You get the impression though that when it comes to Mourinho, it'll never last.
Read more at independent.co.uk