Ben & Jerry's has said it will end the sale of its ice cream in the Palestinian territories of the West Bank and East Jerusalem.
The company said it was "inconsistent with our values for Ben & Jerry's ice cream to be sold in the Occupied Palestinian Territory (OPT)".
The West Bank and East Jerusalem have been under Israeli control since 1967.
The ice cream maker said the move reflected the concerns of "fans and trusted partners".
In a statement shared to its Twitter and Instagram pages, it said the changes will be made by allowing current licensing arrangements to expire at the end of next year.
But the company will not say how it will stop its products from reaching places that it doesn't want them to be sold in.
Ben & Jerry's did not elaborate on why this decision has been announced now – but it has faced years of pressure from activists.
It operates a factory in Israel and in a statement it said: "We have a longstanding partnership with our licensee, who manufactures Ben & Jerry's ice cream in Israel and distributes it in the region.
"We have been working to change this, and so we have informed our licensee that we will not renew the license agreement when it expires at the end of next year."
It also runs two "scoop shops" in Israel – one located in Katsir, and the other south of Tel Aviv, according to its website.
It said it would distribute its goods in Israel through a different agreement, the details of which would be announced "when we're ready".
However, Israeli Prime Minister Naftali Bennett slammed the decision, saying that Ben & Jerry's is "morally wrong".
"The boycott of Israel – a democracy surrounded by islands of terror – reflects a complete loss of bearings. The boycott does not work and will not work, and we will fight it with all our might," he said.
More than 440,000 Israeli settlers live among about 3 million Palestinians in the West Bank, land that Israel captured and occupied in a 1967 war.
Palestinians say this is the heartland of a future state and most countries consider Israeli settlements on Palestinian land to be illegal. Israel disputes this.
UK firm Unilever, which has owned Ben & Jerry's since 2000, says the decision was taken and announced by Ben & Jerry's and its independent board.
In a statement Unilever said: "The Israeli-Palestinian conflict is a very complex and sensitive situation.
"As a global company, Unilever's brands are available in more than 190 countries and in all of them, our priority is to serve consumers with essential products that contribute to their health, wellbeing and enjoyment," it added.
It also said that it is still "fully committed" to maintaining a presence in Israel.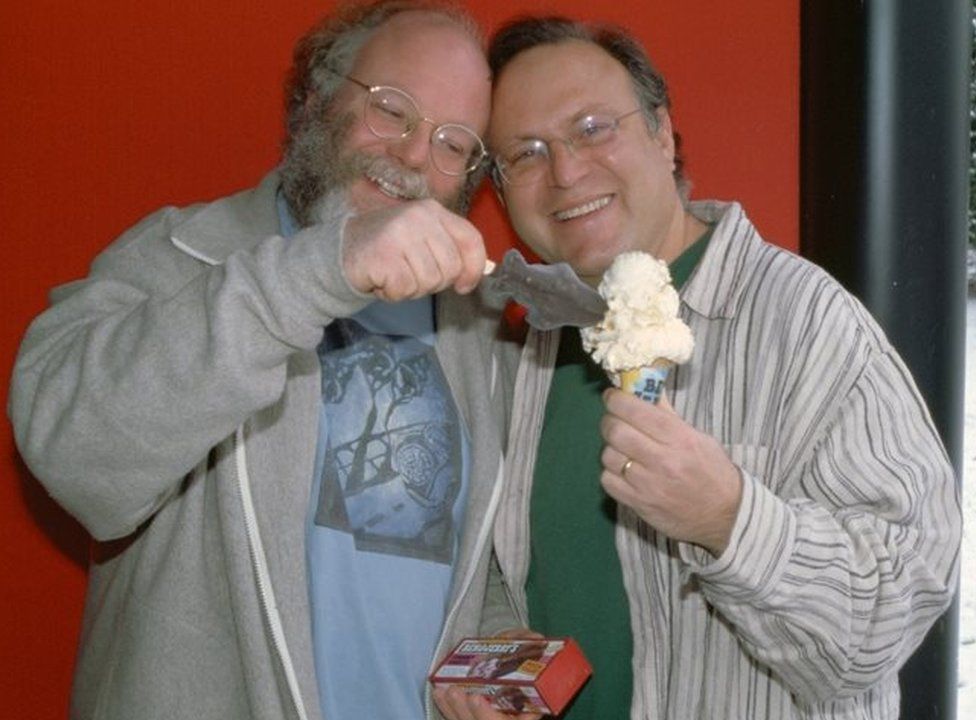 Ben & Jerry's – which was founded in 1978 by best friends Ben Cohen and Jerry Greenfield – has a track record of campaigning on social issues such as LGBTQ+ rights and climate change.
The campaign group Vermonters for Justice in Palestine said in a statement, however, that its latest move fails to address "widespread anger at the actions of the Israeli government against Palestinian people who live in occupied territory".
It argues instead that the company "should completely disengage from Israel".
www.bbc.co.uk